OPPO Find X2 is the company's first flagship smartphone in the series since the Find X back in 2018. Priced at Rs 64,990, the OPPO Find X2 is right up there with the likes of the Samsung Galaxy S20+, OnePlus 8 Pro, and iPhone 11 Pro. After using the OPPO flagship phone for the past few days, we feel the phone is able to hold its own against the competition, thanks to some terrific hardware combined with the smooth and much-improved ColorOS 7.1 platform.
The OPPO Find X2 gets some of the best specifications you can expect to see in a flagship phone in 2020. It is powered by the Snapdragon 865 chipset paired with 12GB of RAM and 256GB internal storage. It gets a 120Hz display with up to QHD+ resolution, and you can use both features at the same time to max out your display. The smartphone also comes with a terrific set of cameras and a game-changing 65W fast charger. What makes the overall user experience better is ColorOS 7.1, which is now simpler and more intuitive compared to past iterations of ColorOS, and this is what we want to focus on today.
ColorOS 7.1 looks elegant and grows on you
ColorOS 7.1 is based on Android 10 and it is significantly better than ColorOS 6 in terms of usability, features, and optimisations. Not only has OPPO added some useful UI elements, but it has also cleaned up the software while adding a fresh new look to it with new icons and wallpapers. ColorOS 7.1 comes with a few pre-loaded apps like Lazada, Webnovel, Soloop, and Trip.com, but these can be uninstalled if you don't plan to use them.
While using the OPPO Find X2, ColorOS 7.1 does not feel overwhelming as some custom skins do. It doesn't take long to familiarise yourself with the UI, but it can take some time to discover all the new features it has to offer. You get handy features like O1 Ultra Vision Engine, text scanner, OPPO Relax, Focus Mode, Screen Light Effects, Always on Display, and Dark Mode, among others.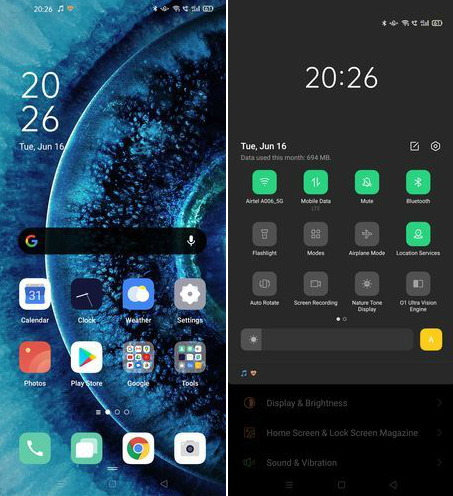 The first thing we noticed out of the box was the app icons, which look minimalistic yet easy to identify. You have the option to change the shape of the app icons from square to pebble-shaped to a more freestyle look. You get a few artistic wallpapers that look appealing and you also have the option to download more from the theme store. We also quickly changed the background from light mode to dark mode, which offers a rich, pure black colour that looks particularly good on the Find X2's OLED display. Additionally, the OLED panel also allows you to use the Always-on Display feature, which displays the time, date, battery and notifications when your phone is locked.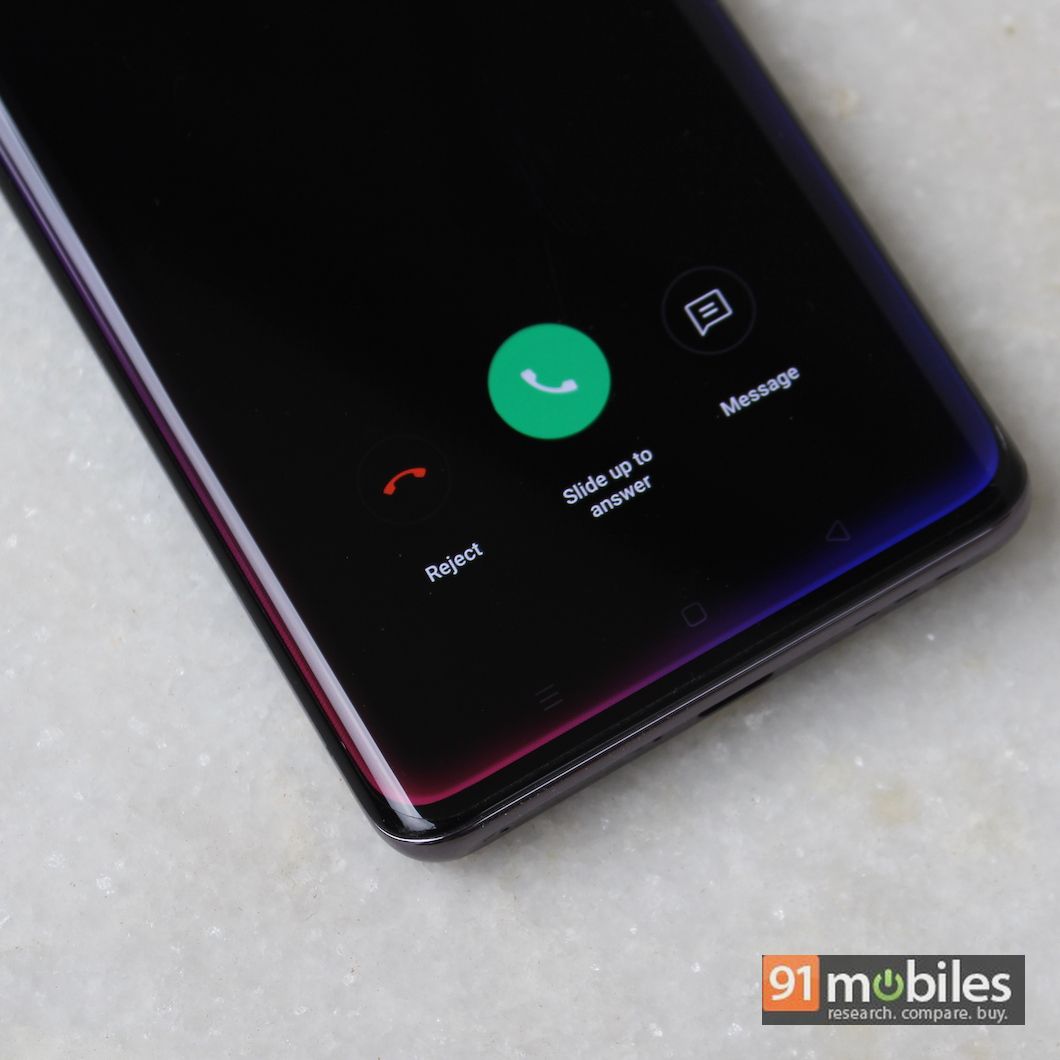 There are tons of little improvements to be found throughout the ColorOS 7.1 UI with regards to animations, cameras, battery and so on. Speaking of animations, tiny tweaks like the way the apps uninstall by disintegrating, or lights that flare up while unlocking the phone using the in-display fingerprint sensor, all add to the unique charm of ColorOS 7.1. There's also a screen lighting effect that creates colourful notification lighting around the edges of the curved display while receiving a call. The 120Hz display improves upon the already-great UI animations and transitions. So, whether you are switching between apps or scrolling down a news feed, the animations will be the smoothest you have ever seen.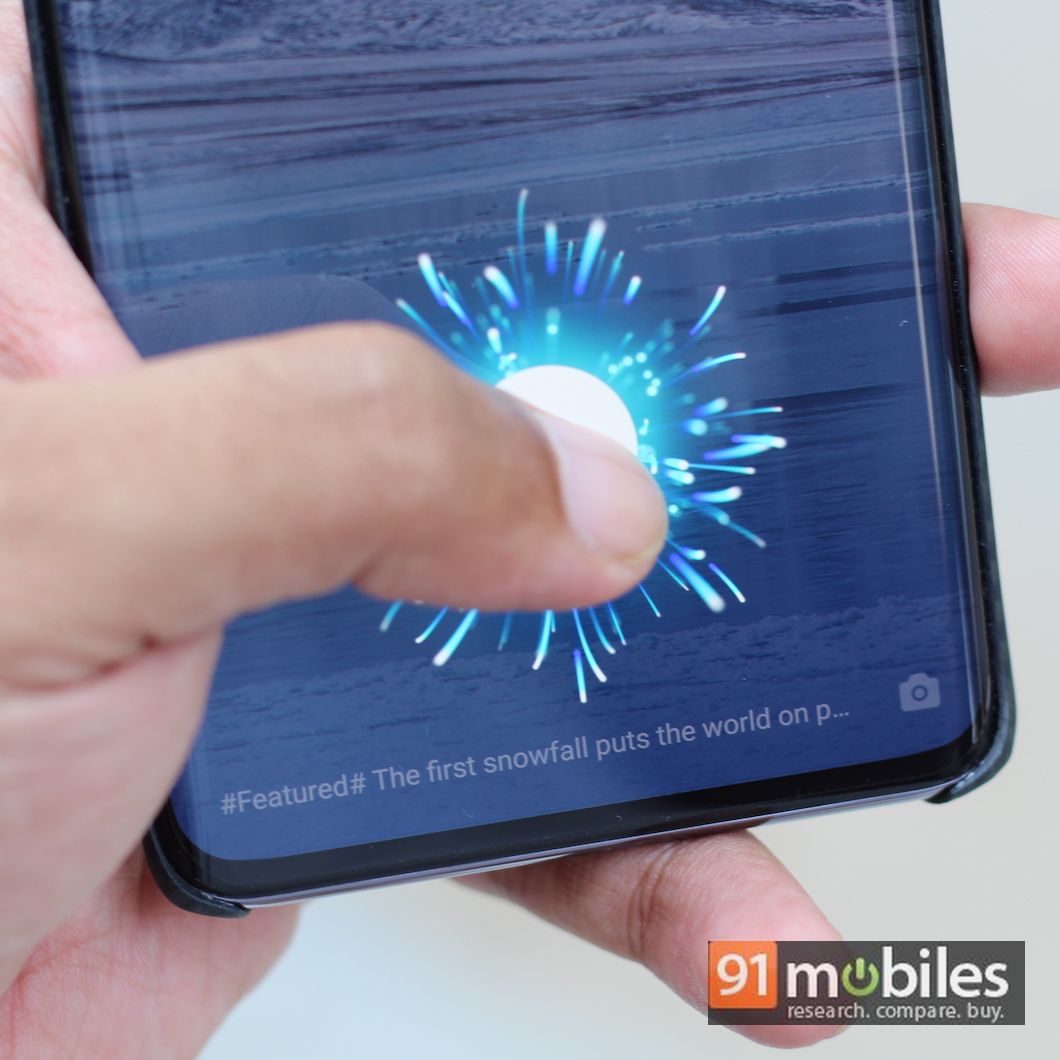 OPPO Relax is a pretty handy feature if you're looking to de-stress yourself. The app comes with breathing exercises as well as some relaxing music and ambient sounds for concentration that you can use with yoga. Overall, using ColorOS 7.1 feels like a lot of thought has gone into overhauling the software. It definitely looks elegant and more polished than before.
Fast hardware performance made smoother with ColorOS 7.1
As mentioned earlier, the OPPO Find X2 Pro packs powerful flagship specifications, which means the phone will pretty much breeze through anything and everything you throw at it. From graphics-intensive games to social media browsing and general messaging, the Snapdragon 865 chipset paired with 12GB RAM and a fluid 120Hz display will make sure everything responds as swiftly as possible. When a phone offers such robust hardware, it's easy to overlook the software in most cases. On the Find X2, however, the software helps a lot to improve the user experience even further.
ColorOS 7.1 offers the ability to lock apps in the background so they are always running, allowing you to pick up from where you left off. With 12GB of RAM onboard, you won't have to worry about the phone slowing down or lagging if you lock several apps, including PUBG or Asphalt 9, in the background. This also enables quicker multitasking as you can easily switch between two locked apps and not have to worry about any one of them accidentally closing on you.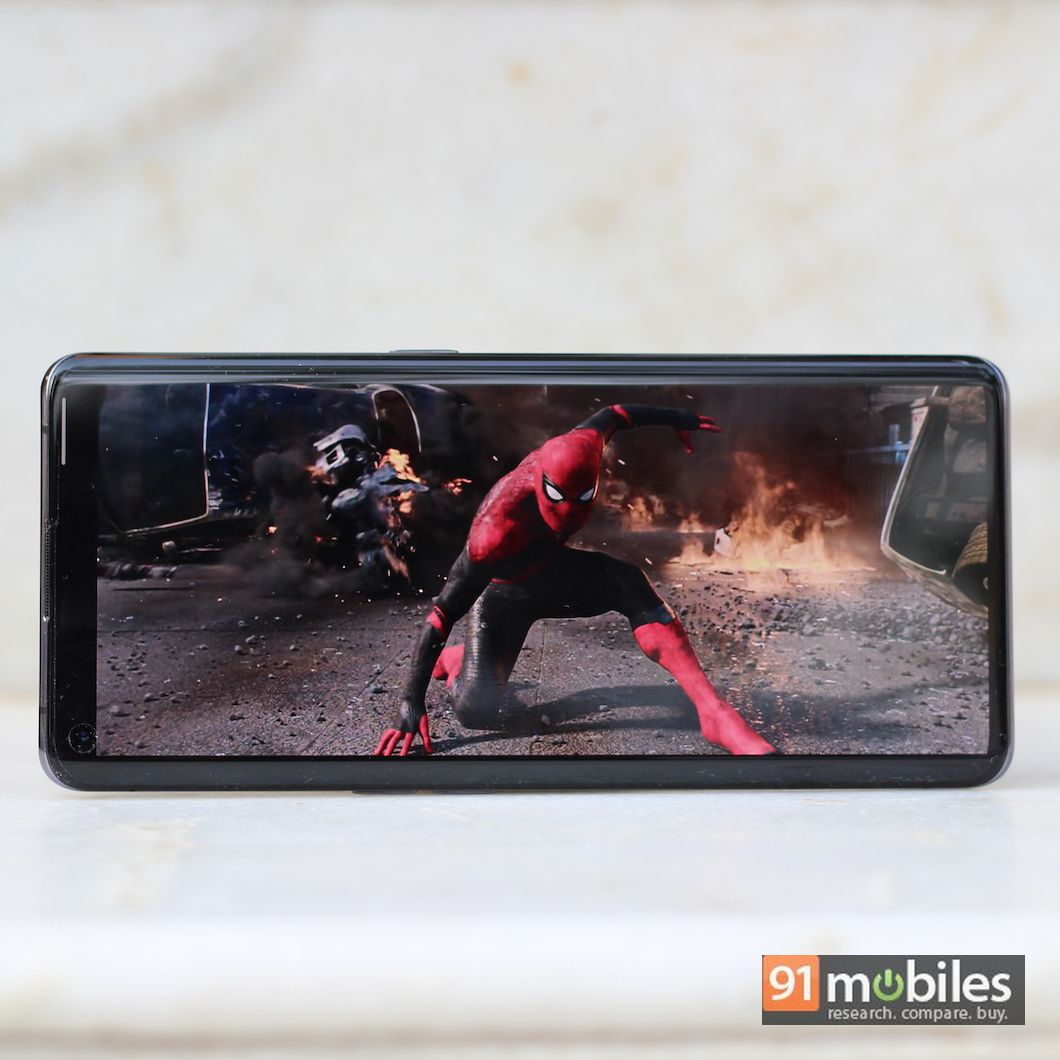 With a QHD+ AMOLED display, the OPPO Find X2 gives you a stunning video experience with a sharp picture quality and excellent colour reproduction. To make the video experience smoother, ColorOS 7.1 for the Find X2 comes with a feature called O1 Ultra Vision Engine. This is essentially a motion compensation feature or MEMC as it is popularly called, which bumps up the frame rate of a movie or show from 30 to 60 or even 120fps. The technology upscales a 30fps or lower video frame rate by adding extra frames to make the picture look smoother. This feature works as advertised and it looks pretty good while watching sports content like Basketball or Football, but it can look unsettling while watch-ing films that are meant to be seen in 24 or 30fps. The MEMC feature is supported on apps like YouTube, Netflix, and Amazon Prime Video.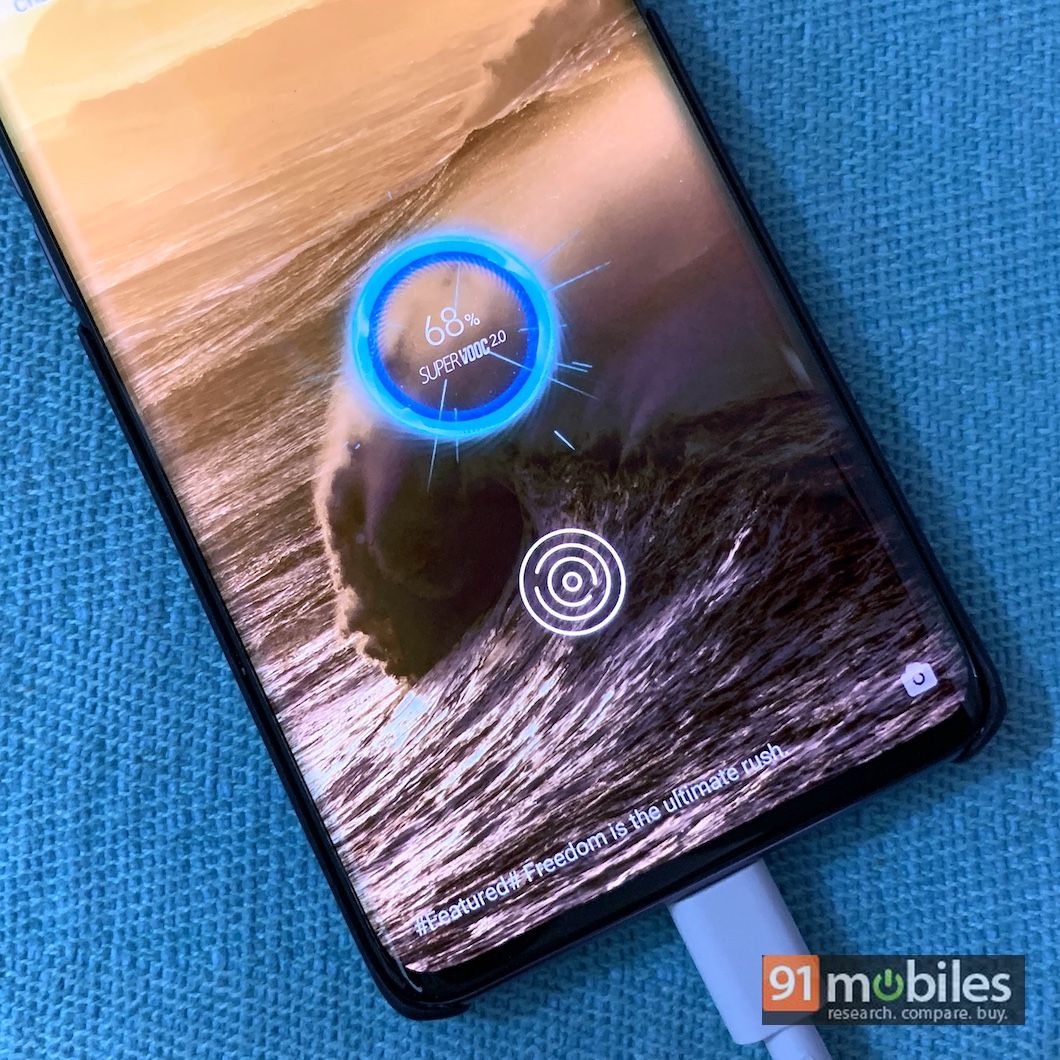 Lastly, the blazing-fast charging experience is complemented with an all-day battery life made possible with the help of some smart battery optimisation features with ColorOS 7.1. With features like smart resolution and smart refresh rate, ColorOS 7.1 on Find X2 automatically adjusts the display settings while you're using the phone, lowering the resolution from QHD+ to FHD+ and refresh rate from 120Hz to 60Hz when required to improve battery life.
ColorOS 7.1 adds more depth to your photographs
The OPPO Find X2 has a capable set of cameras too. The 48MP main camera is assisted by a 12MP ultra-wide-angle lens and a 13MP telephoto lens with support for up to 20x digital zoom. The camera hardware on the Find X2 takes advantage of the software optimisations. The Find X2 cameras come with features like All-Pixel Omni Directional PDAF, Live HDR, Ultra Steady 2.0, and AI Beautification 2.0, Ultra Night Mode 3.0, and so on, which are mainly software-driven to improve the overall performance of the cameras.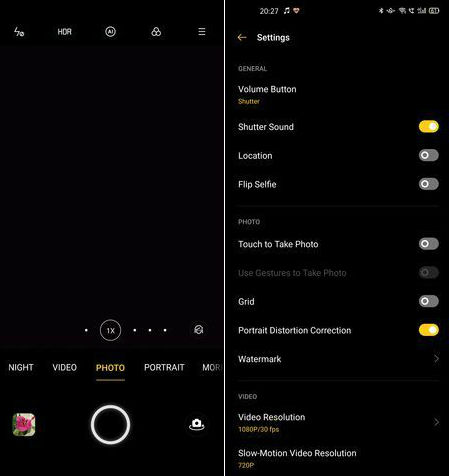 Take the Ultra Steady Mode feature, which uses advanced video processing algorithm to offer really steady videos even while using the telephoto lens at over 10x zoom. Night Mode has also been improved with ColorOS 7.1, offering better low-light shots by reducing noise levels, improving colour reproduction and balancing the exposure.
As we mentioned earlier, ColorOS 7.1 can be overwhelming with the number of features it has to offer, but it never feels like it's cluttering up the phone. There are a lot of useful features while the design has been overhauled to look more elegant than before. ColorOS 7.1 comes across as a comprehensive, customisable and intuitive software platform that takes hardware capabilities to the next level. And that, in turn, translates into a great user experience.