"The Find Y is expected to have a slightly different camera design than the Find X"
OPPO has filed a patent for a new smartphone that could arrive as the OPPO Find Y, the successor to the Find X. The patent shows phone with a design almost similar to the Find X, but with a slightly different camera module. Notably, the Chinese electronics giant recently filed a trademark for the OPPO Find Y smartphone. For the new smartphone design patent, the company applied for it in August last year, around a month after the launch of the Find X. The patent was published on the website of the World Intellectual Property Organisation just a week ago.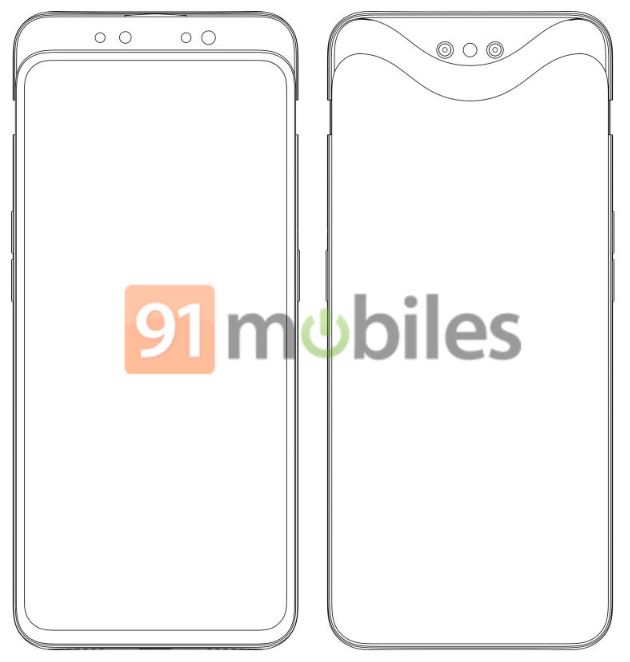 The new OPPO patent shows two different design for a smartphone. The first design shows a handset with dual rear cameras with an LED flash, which are placed on the elevating camera module. The sensors are not hidden by the backplate like the ones on the OPPO Find X. Notably, on the previous Find flagship, the camera module has to come out every time whenever you want to use primary cameras, apart from the selfie shooter, and face unlock. So on the Find Y, you might not have to elevate the camera module when you want to use the primary shooters.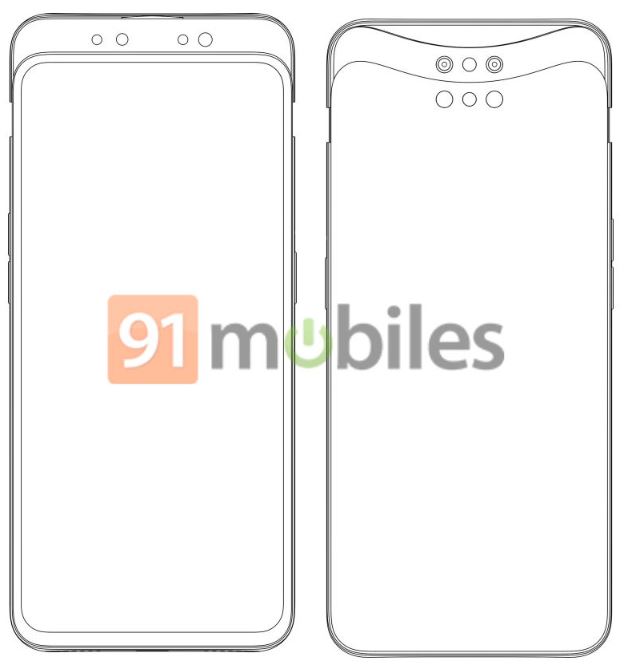 The second design in the patent also shows a phone with dual cameras placed on the sliding-out module. However, this one's cameras go under the backplate when the camera module isn't out of the top. Notably, there are three holes on the back panel for the two cameras and the LED flash unit. So just like the first design, you won't be required to pop-out the camera module to use the main cameras. As for the front design, both the handsets in the patent seem to have a full-screen bezel-free display.
So it looks like OPPO could be planning to fix one of the flaws of the OPPO Find X's sliding-out mechanism and launch the Find Y with one of the designs seen in the patent. However, it's worth mentioning that many times, patents by companies don't always make it to the final design commercial devices. But