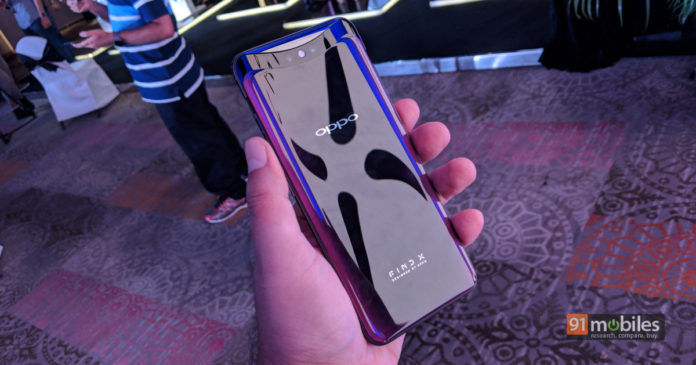 "OPPO's under-display camera phone could use an OLED panel and offer true-bezel-less design"
Smartphone designs, from the candybar form factor, have evolved considerably in the last couple of years. The OPPO Find X was one such unique phone from 2018, with a completely bezel-less design thanks to the motorised sliding mechanism. Now, the Chinese giant is said to be planning on launching a smartphone with an under-display camera later this year, according to noted tipster Ben Geskin. Unfortunately, no other details are revealed at the moment.

This year OPPO will show a smartphone with under display camera 🔥 pic.twitter.com/JkKoliJiZS— Ben Geskin (@BenGeskin) May 11, 2019
Since the in-development smartphone is claimed to come with an in-display sensor, it might offer a truly bezel-less design with absolutely no notches or pop-up sliders. However, it should be noted that this isn't a punch hole design with a cutout; instead, like the in-display fingerprint sensors, there will be a camera module including the lens and sensors underneath the display panel. Samsung, LG, and a few other vendors are already testing the under-display cameras for quite some time. If OPPO indeed manages to successfully pull it off, it would open doors for new possibilities in smartphone design. At the moment, it remains to be seen how accurately such a display would function considering it would be the first-generation design.
Furthermore, Geskin didn't reveal any timeline for the launch yet, so the latter half of the year is likely. Since OPPO innovated with the Find X design with a sliding camera, it is possible the brand might follow the same pattern and use the 'under-display camera' tech on the next Find series model. It could use an OLED display since LCD panels can't mute pixels. Either way, it's all speculation at this point and things could change at any point.