"The teardown has given us a closer look at how the hybrid zoom camera and the swivel mechanism is designed inside the phone"
The OPPO Reno 10X Zoom Edition has been a notable smartphone for multiple reasons. For one, it is one of the first devices under the new Reno sub-brand, which is slated to serve as OPPO's flagships. Furthermore, it presents a significant point in smartphone innovation, packing in a rear camera capable of delivering 10x zoom through digital and optical methods. There's also a unique, shark fin-shaped pop-up mechanism that hides the sensor array, cameras, and flash modules alike. Now, this unique smartphone's internals have been anatomised in China, giving us a look at its mechanism through a teardown.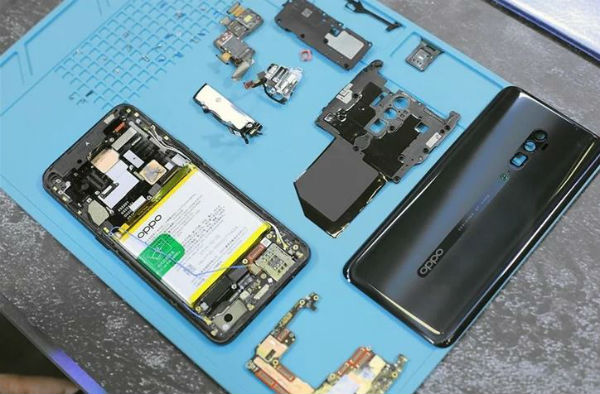 According to the teardown, the rear panel is glued together with the NFC chip, facilitating connectivity. On both the left and right edges, the Reno 10X Zoom Edition comes with grooves where heat dissipation gel is run through. The smartphone also features a smaller and more improvised motherboard layout, which is put in place to accommodate the unique camera mechanisms of the smartphone, which actually take up quite a bit of space inside.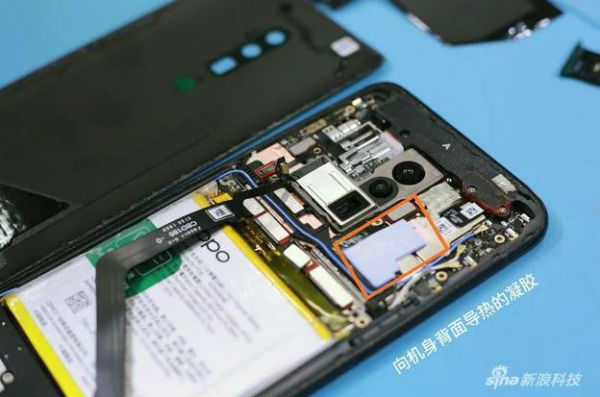 The second most apparent factor after the diminished motherboard size are the metal heat insulation shields on either side, along with copper coil for dissipation. Beyond the battery, silicone gel aids processor core heat dissipation. The teardown further reveals that there is added protection for the board-to-board connector, which is not too difficult to take apart but still placed and put together well, giving it the bearings of a flagship smartphone.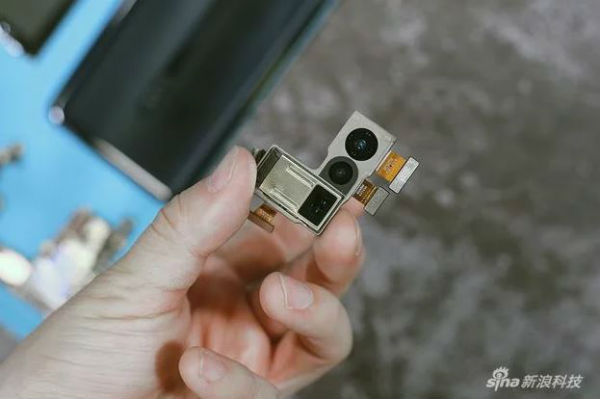 Then comes the pop-out mechanism – this comprises an asymmetrical rotating structure with a circular motion mechanism, with the pivot placed towards the right of the structure. The stepper motor for the pop-out mechanism is also placed towards the right, taking up a fair bit of space. The structure itself comes with the front camera module, soft light piece, earpiece, microphone for noise cancellation and the rear-facing flash module as well. In order to reduce motor noise and jitter, OPPO has equipped it with a seven-step geared movement method, and kept its overall size small, to maintain smoothness. To make it stable, the overall motor guides are made of metal.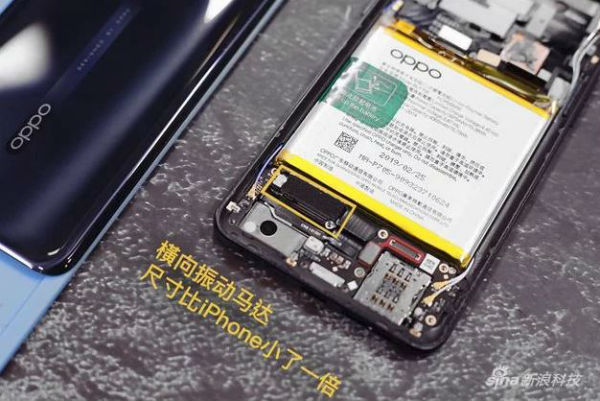 In terms of the rear camera, the telephoto lens is angled in L-shape with the rest of the structure. The report reveals that the periscope telephoto lens is protected with a separate metal casing, and the lens and prism are significantly larger than a normal telephoto lens. This module also includes low-volume lenses, and electromagnetic control around the telephoto lens to enable some form of image stabilisation. The general verdict with the sophistication of the build is that the Reno 10X Zoom Edition matches that of a flagship device, which is what it was anyway expected to be.