"The OPPO Reno Ace 2 will likely feature a circular rear camera module much like the OnePlus 7T"
OPPO is seemingly set to launch yet another new smartphone, this time under the premium Reno lineup. According to OPPO's vice president, Brian Shen, the company will launch its next smartphone, dubbed the Reno Ace 2, in the coming month of April. With that, Shen confirms that the next Reno flagship phone will be launched in China next month, although it remains unclear if OPPO will bring the device to India and other global markets as well. Not much is known about the Reno Ace 2 at the moment, but you can bet the OPPO VP will reveal a few details about the phone in the weeks to come.
An alleged OPPO Reno Ace 2 live image was spotted online a few days ago, revealing a design that looks very close to the OnePlus 7T. According to the image, the OPPO Reno Ace 2 would feature a glossy curved glass back and a circular camera module. This camera module is expected to house four camera sensors, although details about it remain obscure for now. Given that the Reno Ace 2 will be a flagship grade device, it is almost certain to feature one of the high resolution image sensors made by Sony or Samsung, although the exact make of the sensor, along with the configuration of the rest of the modules, remain unknown as of now.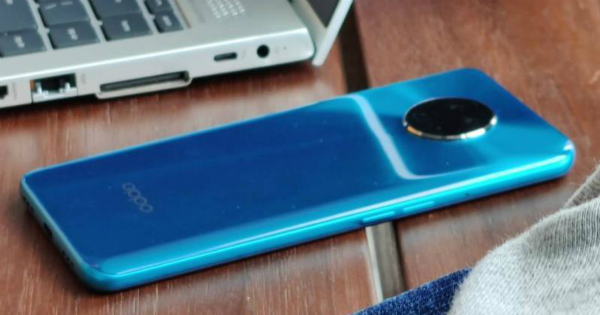 The OPPO Reno Ace 2 is expected to run on the Qualcomm Snapdragon 865 SoC, which in turn means that the device will come with 5G connectivity. The live image of the device that was seen shows a USB-C port as well as dual speaker grille at the bottom of the phone, and reports suggest that the display may feature either 90Hz or 120Hz fast refresh rate, and similar touch response as well.
However, what will be interesting to see is if OPPO manages to ship its devices outside China in the immediate future. With the coronavirus pandemic spreading out of China and majorly into other nations, smartphone shipments have understandably taken a back seat in terms of priority. In India, shipment and deliveries of any non-essential item remains suspended at least until April 14th for now due to a 21-day lockdown, and the same is certain to make considerable impact on the overall smartphone market and retail sector.