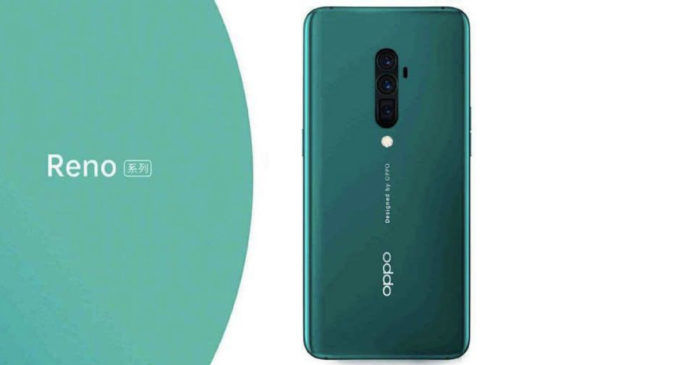 "OPPO VP Shen Yiren Brian took to Twitter to share samples that allegedly show the 10x zoom at work, although they remain unverified as of now"
Ever since OPPO launched its latest sub-brand Reno, speculations have been rife about the possible specifications and other details about its first smartphone. Now, in a bid to amplify interest in the Reno brand, OPPO vice president Shen Yiren Brian has taken to Weibo to post photographs that have apparently been taken by the Reno-branded device.
These photographs seemingly highlight the overall capability of the upcoming smartphone, in particular the 48MP primary camera that it is expected to feature, alongside the 10x hybrid zoom. The first two photographs, which show landscapes at dawn and dusk, are claimed to be unedited samples taken directly from the smartphone in question, but since the files have been shared on social media and undergone some form of compression, it is difficult to verify the authenticity of this claim.
The other photographs, meanwhile, attempt to show off the impact that the 10x "lossless" zoom element will have on photographs. These images were primarily shot using the wide angle camera, and the overlay shows a section of the result that was obtained using the zoom camera. Here, too, the authenticity of the claim remains to be proven, particularly since the images look quite appreciable by themselves.
On the overall note, the photographs appear to show excellent composure and white balance accuracy, along with neutral colour tones and balanced saturation levels. If it does turn out to be true, then the 10x zoom technology can be a path-breaking addition in the field of photography. The range of 48MP image sensors are sure to become more common going forward, and their benefits are evident in these photographs. However, as stated before, there is no way to authenticate if these photographs were actually not retouched or edited at all, or if they were even shot by the Reno smartphone.
The Reno smartphone is expected to feature a triple rear camera setup, Qualcomm Snapdragon 855 processor, and a 4,065mAh battery. The same was shared by the OPPO executive himself earlier this month, when he teased the highlighted features of an upcoming smartphone from OPPO's stable. The first Reno-branded smartphone is confirmed to be launched on April 10th and OPPO may look to use Reno as a direct response to Xiaomi's widely acclaimed Pocophone brand.