In my experience of covering consumer technology on YouTube for a long time, I have come across a variety of flagship devices that offer an array of sleek innovations. However, rarely have I seen a device that enables me to create stunning professional videos with just a flick of a button.
This is why, I was beyond excited to check out OPPO's all-new Reno5 Pro 5G, which doesn't just offer a flagship imaging experience but does so without compromising on other features essential to a premium device. Priced at Rs 35,990, the phone builds upon years of experience from OPPO, a brand best known for its innovative offerings. Here's how this Videography Expert fared.
Video-first approach
Seeing how I spend the better part of my day creating video content for YouTube, the first thing I wanted to test was the Reno5 Pro 5G's video prowess. The OPPO Reno5 Pro 5G comes equipped with a slew of features, chief among them being the company's AI Highlight Video feature. This is based on the brand's proprietary and industry-first Full Dimension Fusion (FDF) Portrait Video System that significantly improves video quality and portrait effects for an enhanced video experience.
For the uninitiated, suitable lighting is crucial to creating any video content. In most cases, the smartphone's camera sensor is let down by sub-par illumination. However, with the Reno5 Pro 5G, OPPO has completely removed that variable from the equation. The Reno5 Pro 5G's AI Highlight Video feature – backed by the FDF Portrait Video System – can shoot videos in dimly-lit conditions or under the harsh sun with ease. The AI will automatically detect the lighting condition to activate the Ultra Night Video algorithm or the Live HDR algorithm. This then smartly balances the exposure and the contrast in each frame to achieve stellar footage.
(AI Highlight Video Feature with Live HDR Mode)
Previously, I was finding it particularly difficult to film content outdoors in Delhi's overcast weather. Now, using the Reno5 Pro 5G, I was able to get much more aesthetically pleasing footage of a variety of scenes with just a flick of a button. The colors appear more realistic and you are able to shoot in the sun during sunrise and sunset with more clarity. The icing on the cake is that everything in the video happens in real-time and the OPPO Reno5 Pro 5G does not process the footage after recording. Consequently, the video is ready to be shared with friends instantaneously.
While shooting videos in lowlight conditions, this smartphone's AI Highlight Video feature can even tone down the external sources of brightness to keep the focus on you. And that's not all – the Reno5 Pro 5G doesn't compromise on the resolution of the footage when shooting videos with the AI Highlight Video feature either. In this next video sample, I shot videos with the smartphone after the sun had set. Here, you'll notice that the clip shot with the AI Highlight Video feature exhibited more vibrancy, and the lens-flaring from streetlights was noticeably lesser too.

(AI Highlight Video with Ultra Night Mode)
Clearly, the OPPO Reno5 Pro 5G caters to users varied videography needs with ease. However, the handset has a few more aces up its sleeves. For one, the smartphone also comes equipped with a Dual-View Video mode, which is a handy tool for Vloggers willing to capture their reactions and the surroundings, all at once. What's more, the smartphone can record slow-mo videos in 960fps in the rear camera, and correspondingly, buyers with a penchant for creativity can use this mode to literally slow time down and get some excellent B-rolls.

(Dual-view Video Mode)
The device also supports Monochrome Video on the rear camera. With this, OPPOReno5 Pro 5G enables users to highlight only the reds, greens, or blues in a video while the background remains in monochrome colours. This feature also supports real-time preview.
Sharp-shooter
By now, you can clearly make out that the OPPO Reno5 Pro 5G is the Videography Expert we all have been waiting for. As much as I am in awe of its video-shooting capabilities, I also wanted to check the photography capabilities of the device. The OPPO Reno5 Pro 5G is backed by a 64MP Quad rear Camera (64MP Main Camera + 8MP Ultra-wide Angle Camera + 2MP Macro Camera + 2MP Mono Camera). The Reno5 Pro 5G has a string of features on offer, like Image-clear Engine, AI Scene Enhancement, and Ultra-clear 108MP Image to capture the perfect stills.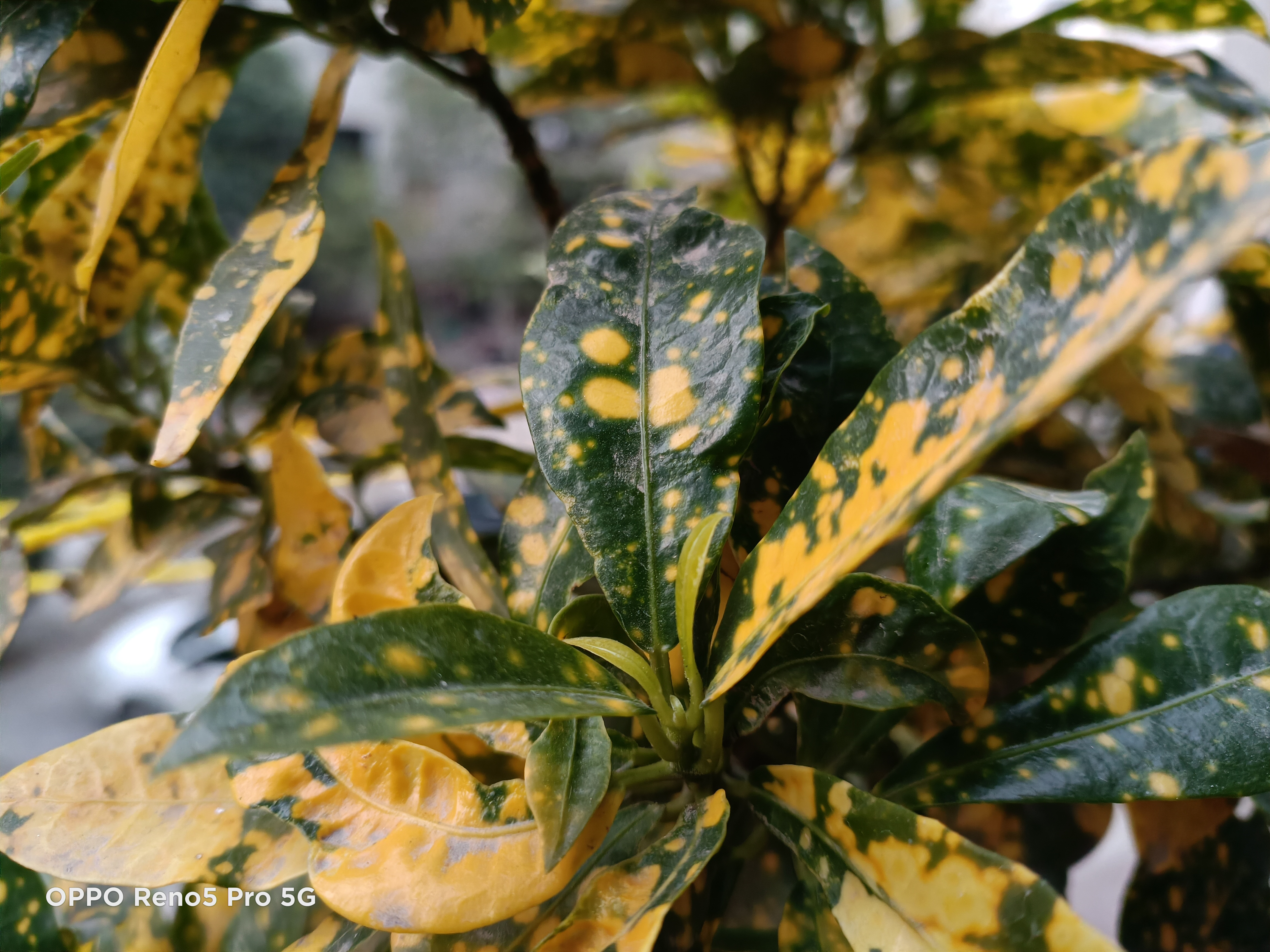 Image-clear Engine (ICE) allowed me to capture clear portraits and shots even on the go. You can even raise your hand to instantly activate the camera for quick capture whenever you want and still have a clear shot. This feature really comes in handy when you have to take the perfect shots of your kids or pets at home.
The one feature though that really caught my attention was the Ultra-clear 108MP Image. To use this feature, simply head over to the 'More' tab in the camera settings and select the 'Éxtra HD' preset. This feature breathes new lives into the photos, with the shots offering phenomenal detailing across the board. But you don't just have to take my words for it – feel free to gloss through the Ultra-Clear 108MP Image (Rear Camera) samples I've added in the gallery below.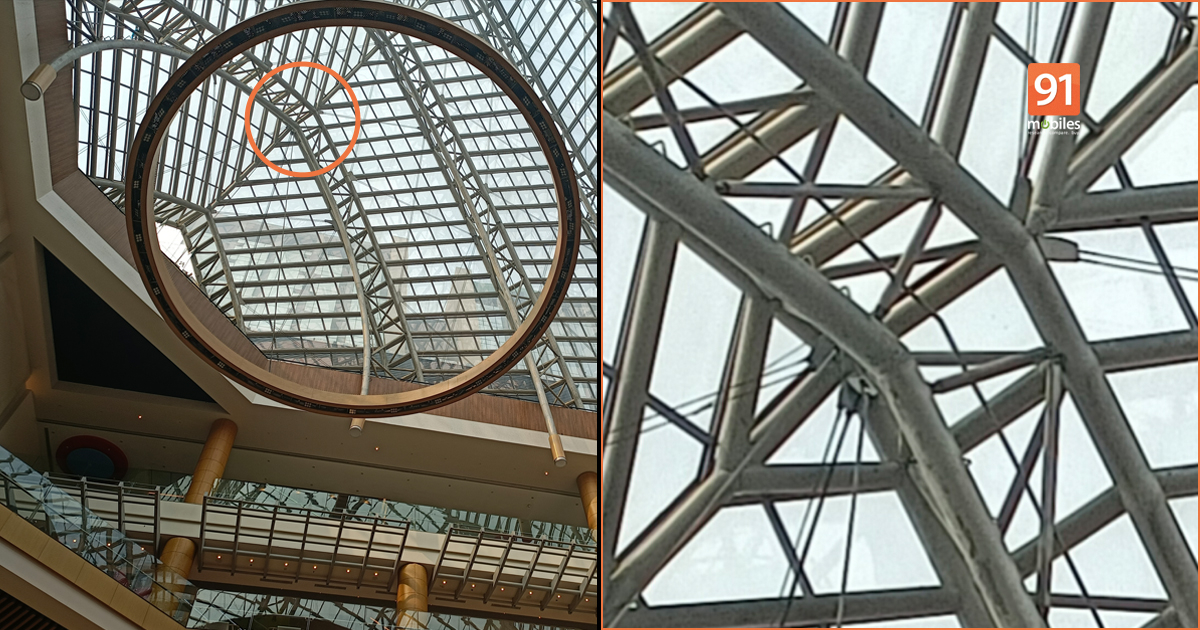 And, while we're on the subject of still photography, the device can shoot some excellent imagery from the front camera too. Thanks to the phone's 32MP front camera and AI-driven image processing, I got a satisfactory blur around my face, while keeping the skin tones and complexion in check.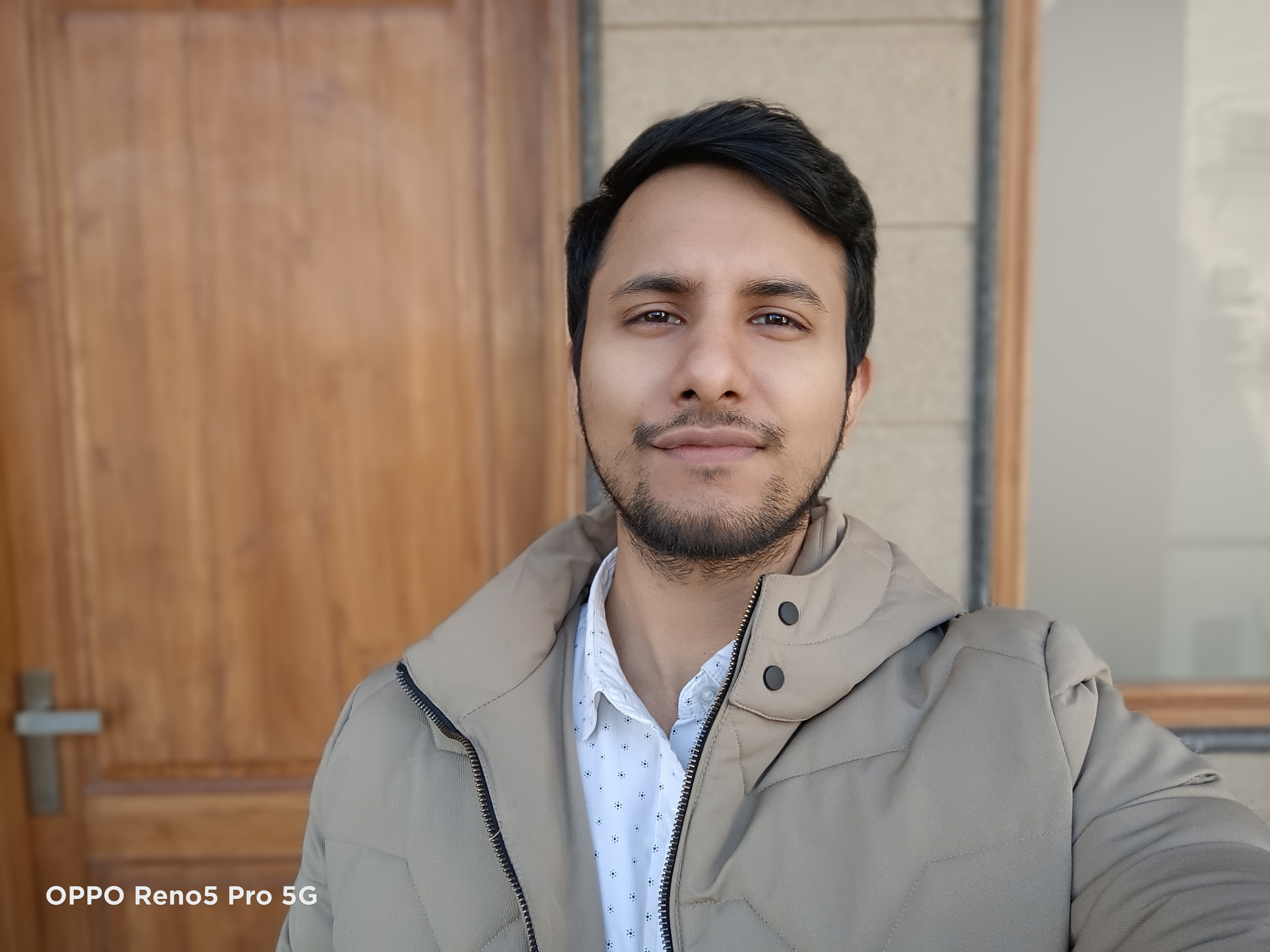 I was also quite curious to test the cameras after sundown as the Reno5 Pro 5G also features OPPO's famed Night Flare Portrait Mode. But, before I talk about how the handset improved the images that I took in dimly lit conditions, allow me to talk about my two grievances of clicking photos in lowlight. Firstly, most sensors fail to process the noise out of the frame and, as a result, the images turn out quite grainy. Secondly, contrary to popular belief, increasing the brightness of a lowlight image is not tantamount to noticeably better details. To that extent, the photos I clicked with the OPPO Reno5 Pro 5G in lowlight didn't just have stellar details and ample sharpness, but the smartphone processed unnecessary visual artifacts really well too. Night Flare Portrait is an OPPO exclusive feature that creates a clear and bright night portrait with a natural bokeh effect.
Blazing fast performance
As someone who plays a lot of Call of Duty Mobile in their downtime, a phone's performance is of utmost priority to me. While a good CPU-GPU combo is important, a phone's gaming performance is greatly bettered by a top-notch display, a comfortable design that dissipates heat adequately, and super-fast charging. To that extent, the OPPO Reno5 Pro 5G is the first device in India to feature MediaTek's flagship Dimensity 1000+ processor which works alongside 8GB of RAM and 128GB of storage capacity. The handset also comes with a stunning 6.5-inch Super AMOLED display with a 90Hz refresh rate and up to 180Hz touch sampling rate for the ultimate smooth display experience. The 3D Borderless Sense Screen is also HDR10+ certified, and along with Dolby Atmos®, you get an immersive and vivid experience.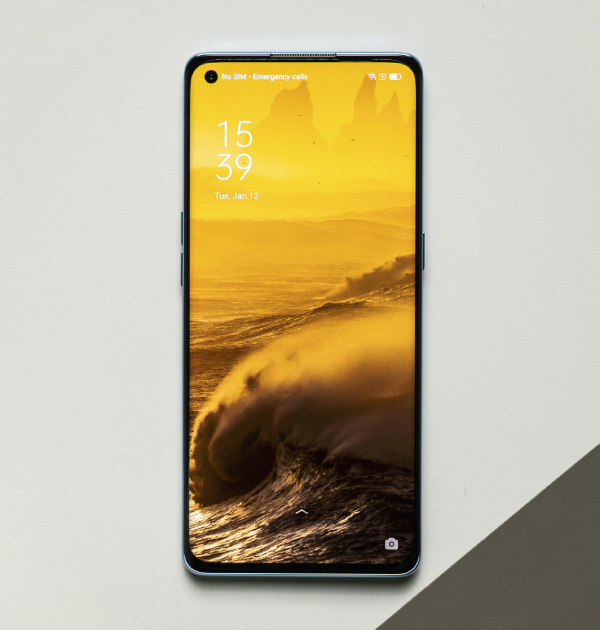 Pool all that together and the OPPO Reno5 Pro 5G offers a complete gaming experience. I spent countless hours leveling up from Veteran to Elite ranks in Call of Duty Mobile and rest assured, my gaming experience was void of any compromises. Not only was the phone able to play the game at a very high frame rate and graphics setting, but I was also able to enable water reflections and ragdoll effects to enhance the visual quality all that more. Moreover, thanks to the phone's chamfered edges, slim body at 7.6mm, and its feather light weight of just 173gm, I didn't notice any wrist fatigue set in after playing the game for over an hour either.
The best part about Reno5 Pro 5G's performance is that I never had to worry about the phone's battery. The OPPO Reno5 Pro 5G features the 65W SuperVOOC 2.0 charging that power the phone's 4,350mAh battery. The phone takes just 30 minutes for a complete charge to 100 percent. In fact, a quick 5-minute charge gave me up to 4 hours of video playback time.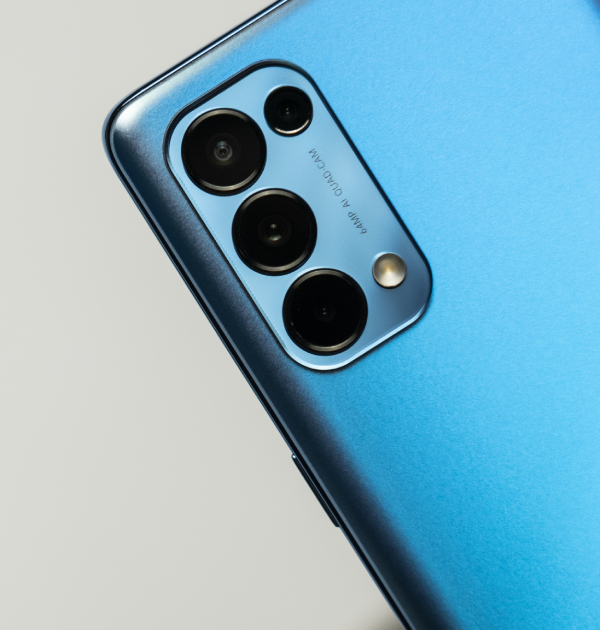 Dressed up to the nines
The OPPO Reno5 Pro 5G's design deserves a mention too – after all, it's not every day you come across a phone with a glossy finish that isn't a fingerprint-magnet either. The Astral blue variant of the device introduces the Reno Glow process, which gives the back panel of the device a shimmering effect that is also fingerprint and scratch-resistant. The Reno glow is designed by OPPO engineers as an aesthetic experience that resonates with the Milky Way. It introduces an industry-first AG (Anti-Glare) Glass Process that shows class, giving a stunning look to the device. The smartphone shines like millions of diamonds are embedded into its unique AG glass body. The OPPO Reno5 Pro 5G is also available in a tasteful and elegant Starry Black color.
OPPO Reno5 Pro 5G offers not just a world-class videography experience but a whole lot more. The phone's ultimate performance is backed by a powerful processor and excellent imaging systems which makes it one of the most coveted devices of 2021.
Along with the videography expert, OPPO has also launched the Enco X True Wireless Noise Cancelling Earphones. The earphones feature a dual-core Bluetooth noise reduction chip and come with multiple noise cancellation modes for the perfect acoustic experience. Priced at Rs 9,990 and made in association with Dynaudio, the earphones offer flagship specifications and premium hardware.
The wait for you to get your hands on this device is now over. You can purchase the device as early as January 22nd for a price of just Rs 35,990. And there is something more in store for you, with every purchase of the Reno5 Pro 5G in India you get 120GB cloud storage free for a year. Now you won't have to worry about storage while shooting those breathtaking videos.
There are some great offers on the device as well. You get 10 percent cashback when you purchase with HDFC and ICICI Bank cards on the first three days of the sale. The device is also available with attractive EMI options from Bajaj Finserv, Home Credit, IDFC First Bank, HDB Financial Services, HDFC Bank, ICICI Bank, Kotak Mahindra Bank, TVS Credit, and ZestMoney. Users also get complete damage protection through OPPO Care+. With the Reno5 Pro 5G is purchased online there is a bundling offer of Rs 1,000 for Enco X True Wireless Noise Cancelling earphones as well.
So why wait, pre-book your OPPO Reno5 Pro 5G on Flipkart right now!