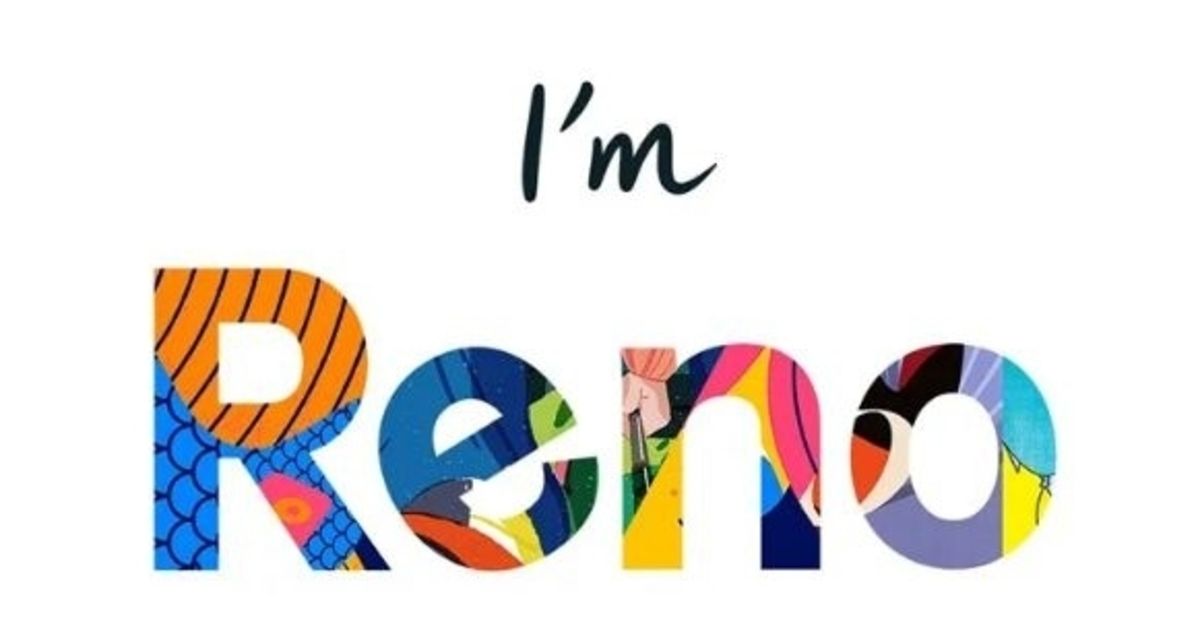 "The new series from OPPO will be a high-end flagship line that will be sold alongside the Find X series"
OPPO'S VP, Shen Yiren, who has been the prime source of the news for the upcoming Reno series, has revealed that the OPPO Reno will come in four colour options. The revealed colours are Sea Green, Midnight Black, Pink, and Nebula Purple. Now, the executive has also shared an image showing off all the shades up-close. The renders also reveal the bottom part of the smartphone's rear which has leaked earlier.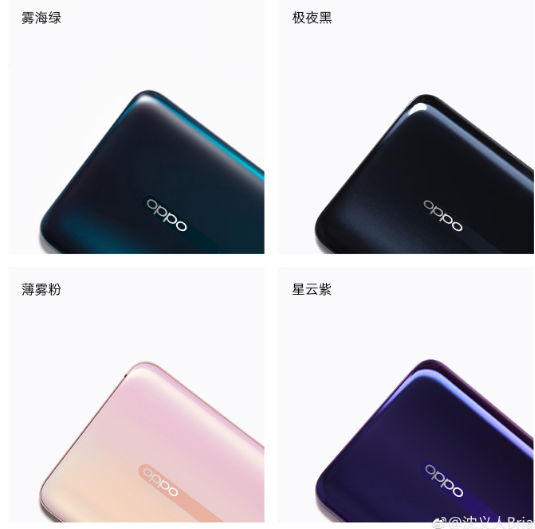 Taking a closer look at the image, the Black and Purple shades appear to have sheen while the other two hues look subdued in comparison and with a matte finish. Also, it seems like the models have a glass coating, but this a mere speculation. Apart from that, there's the new OPPO logo with a new font style. The curved edges at the back should give the Reno a very ergonomic and comfortable feel in the hand. Based on the information available, there are as many as six variants of the series. As previous info has revealed, OPPO has a Snapdragon 710 variant, a Snapdragon 855 variant, a 5G variant, a Lamborghini Edition (with maxed out specifications), and an affordable model of the Reno series.
Previously, the OPPO VP also shared a live image of the front of the device, comparing the bottom bezels of the Reno with the Find X and the iPhone XS Max. Based on that, it can be said that Reno might sport one of the thinnest bottom bezels in the industry. Moreover, a recent trademark filing at the EU IPO agency revealed five Reno monikers that hinted at five variants of the series that could eventually debut in the European market. Those were Reno Pro, Reno Plus, Reno Zoom, Reno Youth, and Reno Lite. The launch of the Reno series is slated for April 10.