The camera revolution in smartphones has largely led to the sales of traditional point-and-shoot cameras, and even DSLRs to some extent, to go down. Equipped with bleeding-edge hardware and highly refined software, today's handsets are able to return sharp and true-to-life images that help preserve your memories for life. And with the arrival of multiple cameras on the backs of smartphones, plenty of new photography scenarios are also being made possible by them. At the centre of these path-breaking camera innovations is OPPO, the company that has been leading the camera revolution in phones for years and 2019 has marked a new leaf in its journey.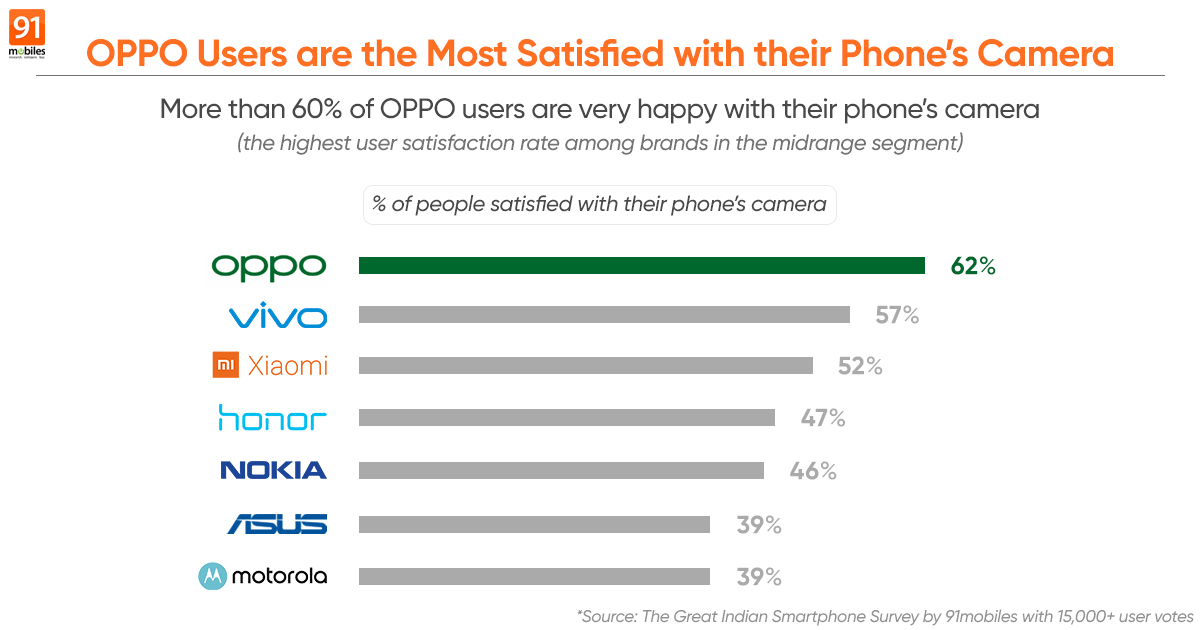 Within this year itself, we've seen a slew of innovative functionality in the camera department from OPPO. Whether it was the shark fin camera with zoom capabilities or the newly-unveiled under-screen camera system, the brand has been astonishing us with its innovations on a regular basis. This has also reflected in 91mobiles' The Great Indian Smartphone Survey which elicited a response from over 15,000 people about the smartphones they own, and OPPO ranking the highest when it comes users who are satisfied with the camera performance in the mid-range segment. If you have been following the brand's journey however, it doesn't necessarily come as a surprise. Simply put, the brand has been leading a lot of innovations in the imaging department, and here's a brief look at what we believe makes OPPO smartphones stand out from the crowd.
Periscope zoom or Hybrid zoom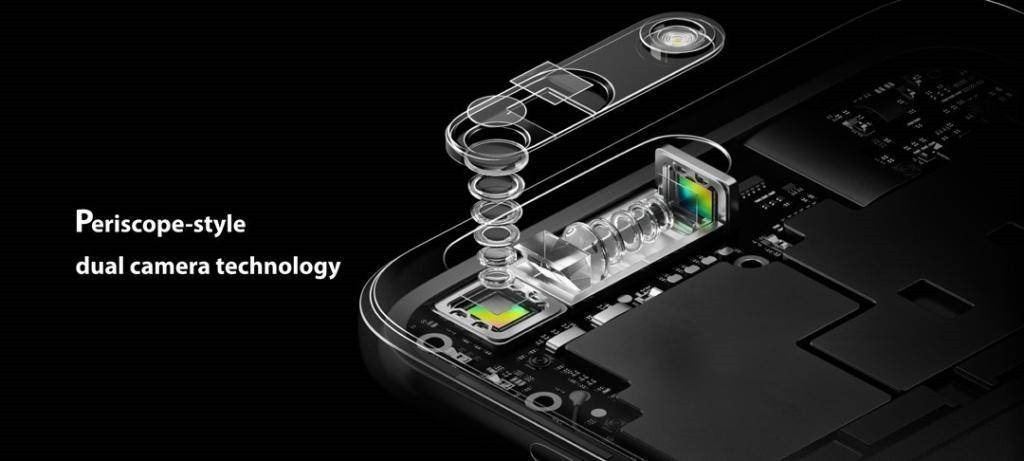 Not-too-long ago, OPPO unveiled to the world its ground-breaking new approach towards offering zooming capabilities to smartphones. It makes use of two 'D-cut optical lenses' that are arranged in the style of a periscope to make sure that the thickness of the phone doesn't see an increase. Effectively, this setup is able to grant you access to 10x hybrid zoom, which is incredible. Both the aforementioned lenses make use of OIS to ensure that the shakes don't spoil your photographs. A version of this technology later made its way into the OPPO Reno 10x Zoom smartphone, which is able to deliver 5x optical zoom and 10x hybrid zoom on the fly while ensuring a crisp output. The best part is that OPPO didn't take long to bring some of these features (read zoom capabilities) to the mid-range with the Reno 2 series.
The world's first-ever Shark Fin rising camera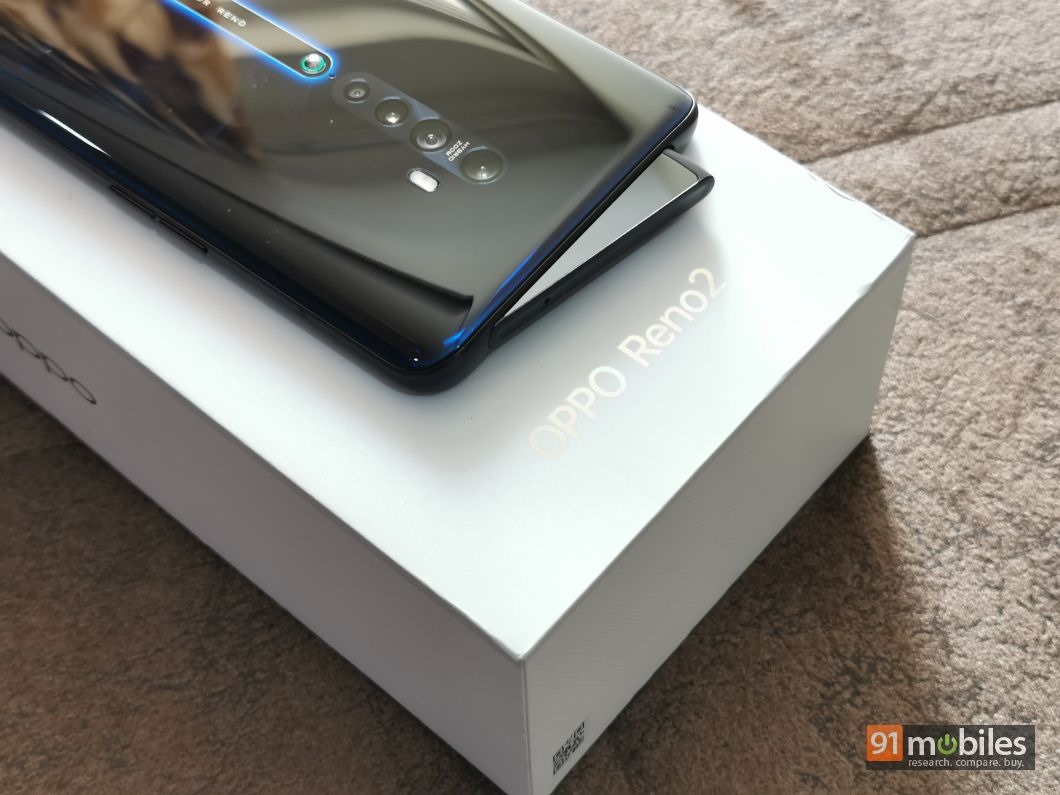 Phone manufacturers spent a very long time finding out methods to equip their devices with full-screen front surfaces, which led to several innovations in where and how the front cameras will be fitted. One of the methods was the pop-up module, which summoned the front camera from the top surface, only when needed. But earlier this year, OPPO shook things up with its new and attractive design for such a system. Its snapper arises from the top in an angular fashion, making it look like a shark fin rising from the sea surface. Not only did this serve the purpose of delivering an uninterrupted full-screen front surface, but it also blessed OPPO phones like the Reno 10x Zoom and the Reno2 with distinctly attractive looks. Of course, the brand continued to offer full-screen fascias as well by opting for a rising pop-up camera on the likes of the OPPO F11 Pro, OPPO K3 and OPPO Reno 2Z.
Spectacular night photography with Ultra Dark Mode 2.0
This new mode on OPPO smartphones is literally your night goggles. It goes beyond the traditional night modes and adds various AI processing techniques that ensure you can capture images in the dimmest of conditions. It makes use of multi-frame capture, AI noise reduction and other smart procedures to render almost magical images in dark conditions. A number of companies had introduced similar features prior to this, but OPPO sort of democratised it by bringing its Ultra Dark Mode 2.0 to even mid-tier phones, allowing a wider audience to take full advantage of its night capabilities.
Best quad-cam in its price segment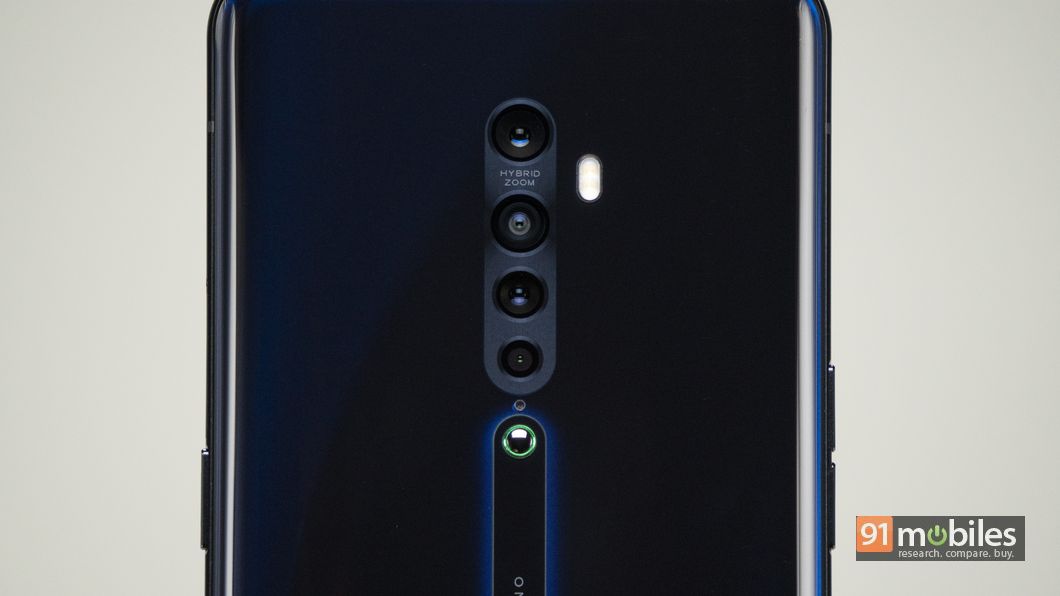 OPPO has also pioneered the triple and quad-camera revolution. It pushed the boundaries with regards to how many cameras are actually enough, and forced other manufacturers to look beyond their dual-camera mechanisms. For instance, the OPPO Reno2 range ships with four cameras on its rear surface, while a number of other lower-end smartphones from the company offer triple rear cameras. These multiple lenses offer versatile photography capabilities such as the ability to capture ultra wide-angle shots without even changing your position or DSLR-like bokeh mode. Then there's the option to shoot pictures of the subjects from up close with the ultra-macro shooter, a feature that can't be boasted by many smartphones.
The future is promising…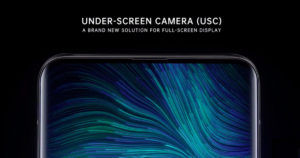 OPPO has always maintained its dedication to offering excellent front-facing cameras, equipping its devices with high-res sensors and granting them eye-grabbing software features as well. The birth of the rising camera came about to maintain a full-screen fascia, but OPPO is now going beyond that with the introduction of its innovative under-screen front camera as seen from some of the tweets from OPPO. That means, the front camera will be hiding behind the display, and won't be visible to the naked eye. The concept involves a display that uses a custom transparent material working with a redesigned pixel structure, which allows light to pass through to the camera. It's still a prototype as of now, but if past prototypes from OPPO are to be looked at, it'll surely be making its way into a commercial smartphone very soon.
OPPO's brand new solution for full-screen display – Under-screen Camera (USC) has just been unveiled here at #MWC19 Shanghai! #MoreThanTheSeen pic.twitter.com/k5qEQ3QNta

— OPPO India (@oppomobileindia) June 26, 2019
Well, it's evident that OPPO is continuing its supremacy in the camera department and we can't wait to see what's in store from the brand next. One thing is for sure however, that the brand will continue to set trends for the other phonemakers to follow.