"The slider design works similarly to the OPPO Find X, but hides only the front camera and sensors"
OPPO was recently granted a new design patent, which was published by the World Intellectual Property Organisation (WIPO). The design itself isn't entirely new, because the company had already received a patent for one back in March this year. However, the new design features new colours and LetsGoDigital has created some realistic renders to showcase the smartphone. The device appears to have a pop-up slider mechanism similar to the OPPO Find X. The mechanism hides the front camera and the sensors, but the rear cameras are exposed.
The new design is similar to the OPPO Find X in functionality, as in the entire top portion of the smartphone rises up. However, the rear design of the pop-up mechanism, and the back panel, is different. The pop-up mechanism now has a V shaped design and the rear camera setup is also placed on the slider, but is exposed. With the OPPO Find X (first impressions), the company had hidden both the front and rear cameras behind the slider. Also, the rear dual camera setup is placed vertically on the top left.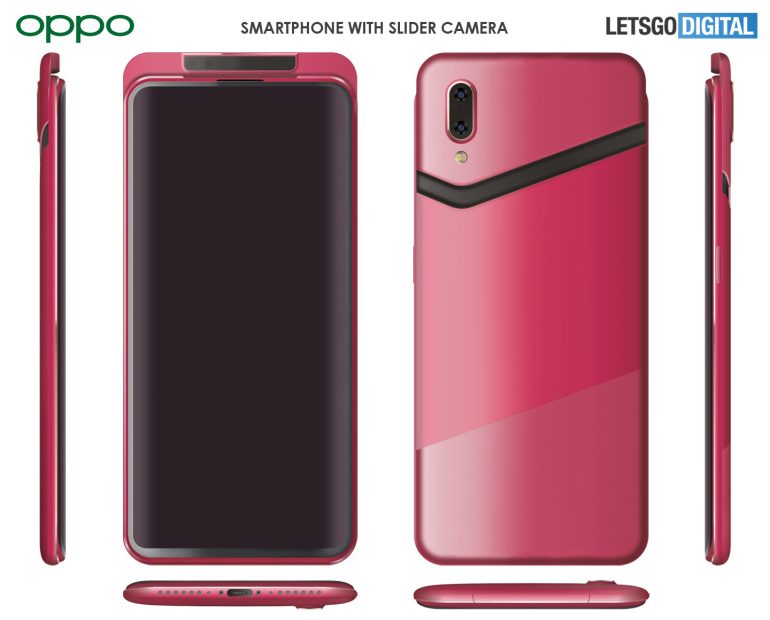 Also, the front camera setup houses two sensors in this new design. The patent shows the phone from all sides, and you can see that the device has no headphone jack or a fingerprint scanner. The phone also appears to have a single power button on the right side. The fingerprint scanner is probably integrated into the system. You can also see that the display has a slight edge on both sides, similar to the Find X. Of course, these are just renders, so take it with a pinch of salt.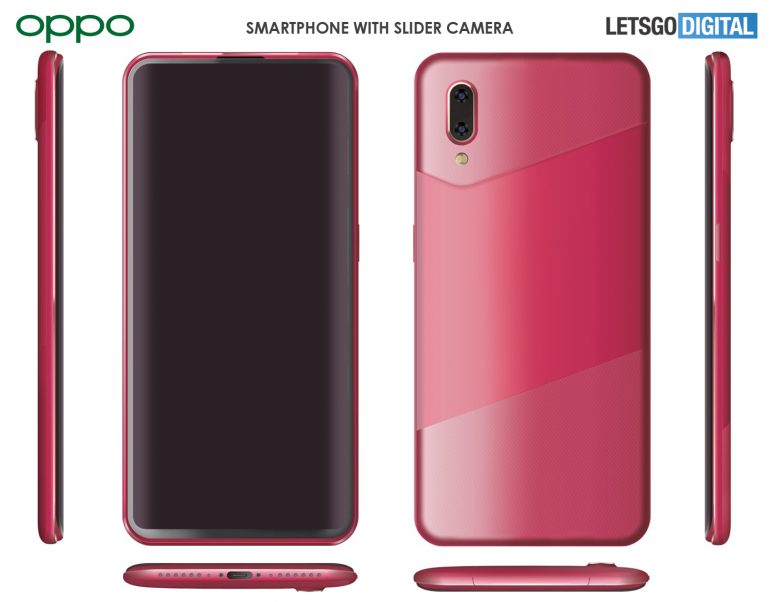 OPPO is also working on a smartphone with an under-screen camera, which will completely hide the camera without the need for a pop-up or slider design. The company recently showcased its Waterfall display, which has an 88 degree curve on two sides of the display. This gives the impression that the phone doesn't have any side bezels. Therefore, it seems like OPPO is working on several new things, including a successor to the Find X. We will have to wait to find out what the company has in store for us.