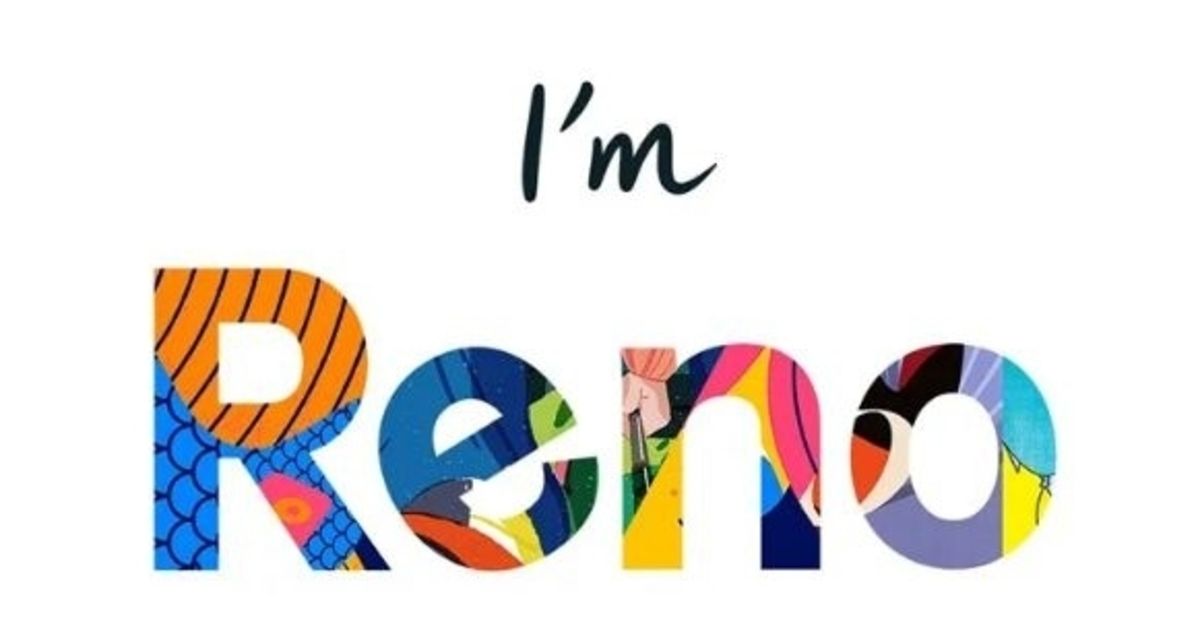 "Reno's first smartphone is speculated to arrive with a different design aspect from OPPO's previous iterations."
Chinese smartphone manufacturer OPPO has announced its new sub-brand, named OPPO-Reno. The sub-brand's first smartphone launch date has been confirmed for April 10th. The company's Vice President Shen Yiren has revealed the sub-brand's logo on his Weibo account, which is painted in bright colours and introduces itself as "I'm Reno".
This is the company's second sub-brand following Realme, which aimed to offer powerful features in the budget segment, but later separated from OPPO to become an independent company. No further information related to new sub-brand is available for now, apart from the launch date.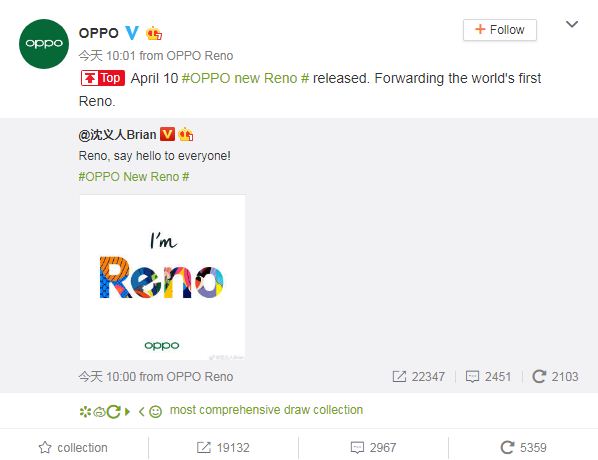 Strings of this news are being joined to the company's recent announcement of launching a new smartphone in April that leads us to speculate that the OPPO's new smartphone may be the Reno's first device. Previously, OPPO had disclosed that its new smartphone will be powered by Qualcomm's latest flagship, Snapdragon 855 processor. Moreover, the upcoming device will be the first to be bestowed with OPPO's new 10x optical zoom technology, which the company had introduced at Mobile World Congress 2019 in Barcelona, Spain.
On the battery department, Shen Yiren had also confirmed that the upcoming flagship will have a 4,065mAh battery but refrained to mention anything regarding the fast charging support. Nonetheless, it would be safe to say that it will be equipped with powerful fast-charging support and a fair chance of it to be the VOOC charging technology.
The Vice President also assured that its forthcoming device will have more than one million units in stock and asserted that the company will strive to retain the 3.5mm headphone jack. The name of the smartphone is yet to be disclosed but we can expect more leaks or official statements ahead of its launch to get more details.