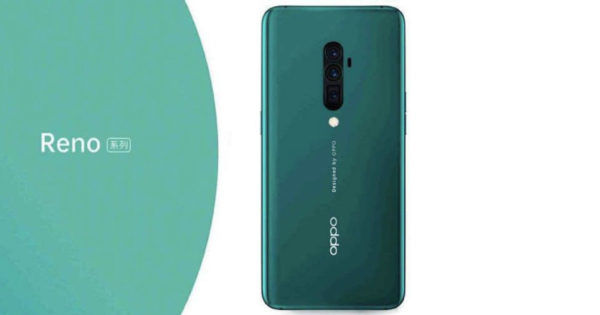 "The Reno sub-brand is expected to launch five smartphones catering to different segments, and the Snapdragon 710 will power at least one of these."
OPPO's vice president, S.Y. Brian, has confirmed that one of the upcoming Reno branded smartphones will be powered by the Qualcomm Snapdragon 710 processor. The confirmation came via a Weibo post, where he questioned whether everyone needs the performance of a Snapdragon 855 processor, and how much of a difference would there really be, between the two processors.
Brian then went on to say that "everyone has a choice" when it comes to picking the perfect smartphone. The Qualcomm Snapdragon 710 processor sits right underneath the Snapdragon 855 and 845, which are the company's flagship-grade offerings. In comparison, the Snapdragon 710 offers comparable performance, with its octa-core setup featuring ARM's Qualcomm-customised Kryo 360 cores. The processor is built on the 10nm fabrication process, which makes it more affordable while offering comparable levels of power efficiency. This makes it a worthy process for use in the premium or mid-range segment.

We have so far reported on the possible existence of five Reno smartphones, going by the trademarks that the OPPO-owned company has filed for. With this announcement, at least one of these five variants are certain to run on the Snapdragon 710, and going by the present setup, may actually power the Reno Lite smartphone. Reno is so far expected to cater to the premium range of devices, since OPPO already has its first sub-brand, Realme, catering to the entry and mid-range products.
Not much else is known about the Reno Lite. The use of the Snapdragon 710 can prove to be a wise balance between pricing and performance by Reno, given the advantages of the processor. However, feedback on Brian's post from his followers has not been very encouraging, with many commenting on his statement of a negligible real-world performance difference between the Snapdragon 710 and Snapdragon 855. While his followers have determinedly stated that there can be no comparison between the two, Brian's take is that if a user is presented with two phones powered by the two processors, it will be nearly impossible for him/her to tell the devices apart in terms of performance.