The Oxygen OS 5.XX updates are based on the latest Android Oreo operating system
Just last month, OnePlus rolled out the Android Oreo update to its OnePlus 3 (review) and OnePlus 3T (review) smartphones through Oxygen OS 5.0. Now, the brand has gone ahead and released an iterative updatein the form of Oxygen OS 5.0.1 to these handsets. The latest update brings someinteresting features to the older flagship smartphones from OnePlus.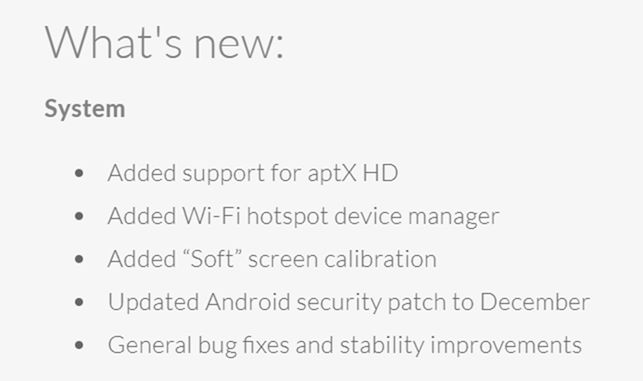 Released this morning, the full Oxygen OS update weighs at 1.47GB, if you are still on a Nougat-based build. However, if you have already update to the Oxygen OS 5.0, you will only have to download 1/10th the size of the update. The main highlight of the update is the aptX HD, also known as aptX Lossless audio technology. This will appeal to the audiophiles as it can transmit high-quality audio at up to 48 kHz sampling rates and resolutions up to 24 bits.
Anotheraddition to the update is the Soft mode in screen calibration section of Settings.It brings the saturation down a notch while keeping the white balance more towards the cooler side. Notably, the sRGB mode, which already exists on these handsets tend to make the whites slightly warm.
OnePlus has also posted the factory images of the update on its official website, so those who are still waiting for the OTA update can head to the official site and get detailed instructions on how to download and flash the update. Have you already received the same? Let us know your thoughts in the comment box.