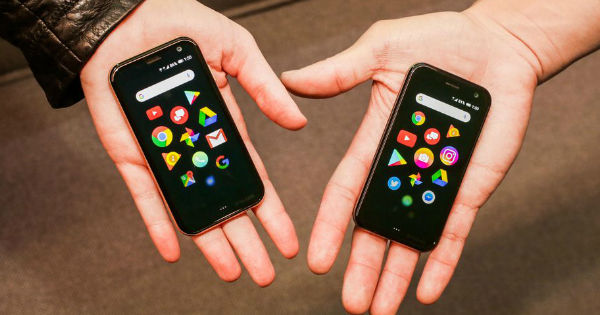 "The Palm is been positioned as companion device for your smartphone to keep minimise your interaction with your primary phone by performing all basic tasks"
Palm, a pioneering American brand known for manufacturing personal digital assistants (PDAs), is making a mainstream comeback with an adorable 3.3-inch smartphone sidekick simply called Palm. The device, which goes on sale in November this year is hoping to become a go-to gadget for people frustrated with their smartphones. It comes with its own LTE data connection but is not exactly a smartphone. Instead, company is positioning the new Palm as more of a portable accessory that pairs with your smartphone and lets you do basic stuff like calls and messages. In case of any heavy duty stuff you'll have to pick up your smartphone.


It works with both Android and iOS devices, but it's decidedly more Android compatible as iOS-specific apps like iMessage and FaceTime don't work on Palm. It runs on Android 8.1 and can sync with your apps and data, making Palm a good enough device for playing music, recording workouts and other at-a-glance tasks. It houses a Qualcomm Snapdragon 435 processor coupled with 32GB local storage and 3GB RAM. There's also a 12MP rear camera and an 8 MP selfie shooter along with a facial security system (although, don't expect it to be as secure as Apple's Face ID) for unlocking the device.


On the display front you get a 445ppi, 720p resolution screen along with rounded edges and Gorilla Glass 3, which is also present on the rear. It lacks a headphone jack and any physical buttons except a power stud. Palm draws power from an 800mAh battery, whose life can be extended via a Life Mode feature which limit its usage to just the apps you choose. Every other notification is suspended until you turn it off. You don't even have to worry about the occasional dip in the water as Palm comes an IP68 water-resistant certification.

It has been priced at $349 and will be a Verizon exclusive. On top of that sum, subscribers will have to pay $10 per month to get it added on to their existing phone number.