"With 4K video recording capabilities and a vari-angle LCD, the Lumix G95 is targeted at the budding segment of vlogging"
Slotted between DSLR's and mirrorless cameras, micro four thirds cameras are having a tough time getting attention. Yet, there's no denying that they offer features of a professional camera, while having similar dimensions as a point-and-shoot camera. Perhaps that's what made Panasonic launch its recently-announced Lumix G95 shooter in the Indian market. Carrying a starting price of Rs 94,990, the device is aimed at vloggers and amateurs. I managed to spend some time with the Panasonic Lumix G95, and here's how I'll sum up my initial impressions.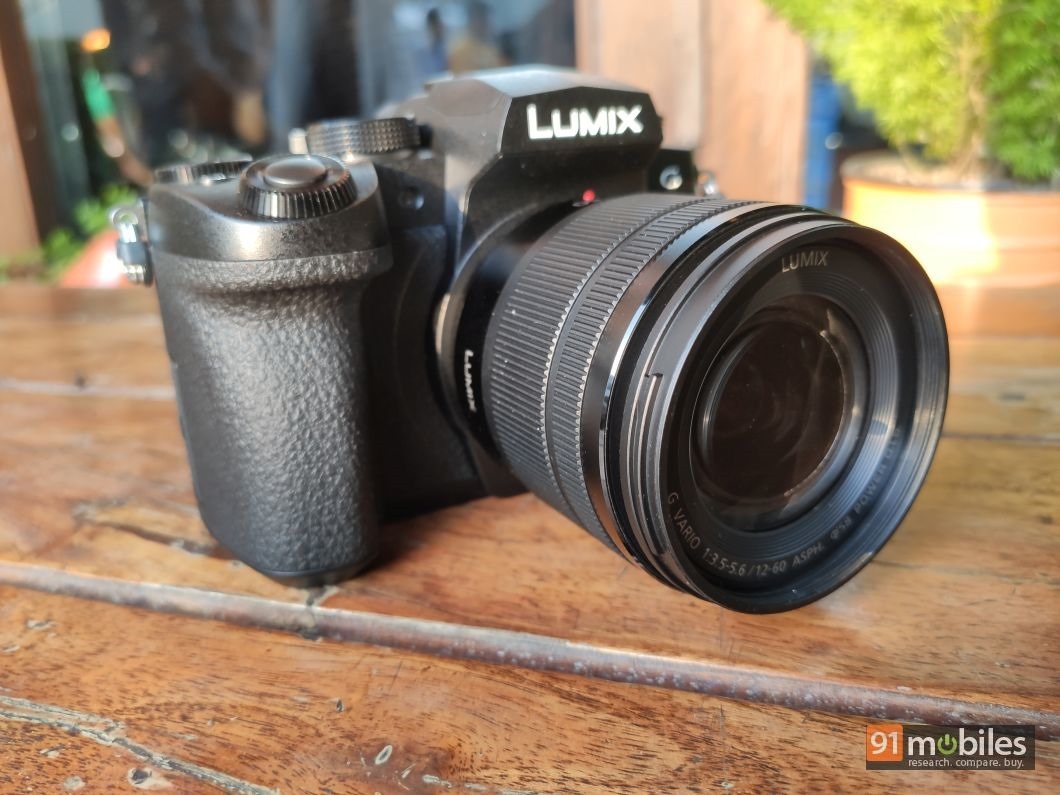 As mentioned above, the Panasonic Lumix G95 isn't too bulky, all thanks to its compact footprint. It can be carried around easily and since it offers an excellent grip, you don't necessarily need to hang it around your neck either. Constructed out of magnesium alloy, the device offers a robust build. It's also resistant against dust and splashes.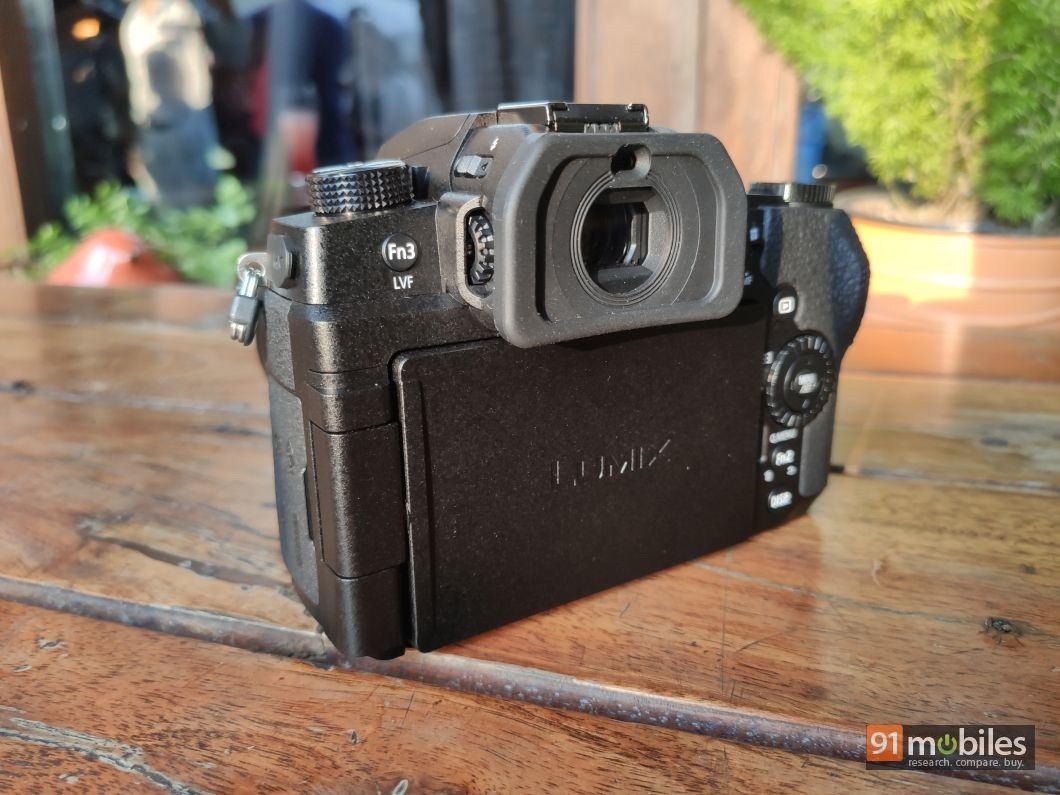 In terms of buttons and ports, it wouldn't get too long to get used to Panasonic's arrangement. You get the on / off toggle on the top-right corner, which is accompanied by a mode dial. Towards the left, you get another dial to choose the photo mode. Of course, there are dials and buttons to adjust ISO, shutter speed, etc. Towards the back, you get more buttons, including custom function keys, a D-pad, focus dial, and preview button among others. In fact, the controls aren't much dissimilar to the brand's high-end Lumix S1 full-frame mirrorless camera (first impressions). The ports are secured by flaps, and the left spine holds the headphone and mic sockets along with an HDMI port and a Type-C charging interface. The SD card slot can be found on the right.
Coming to the core of the Lumix G95, the device features a 20.3-megapixel MOS sensor. Unlike other cameras, it doesn't have a low-pass filter, ensuring better low-light performance with ISO range supported up to 25,600. Panasonic utilises its DFD autofocus with 49 AF points, which works quite fast and accurately. The device comes with 5-axis dual image stabilisation for both body and lens to ensure smooth pictures and videos. For continuous shooting, the G95 can capture at 9fps or 11fps with single and continuous focus, respectively.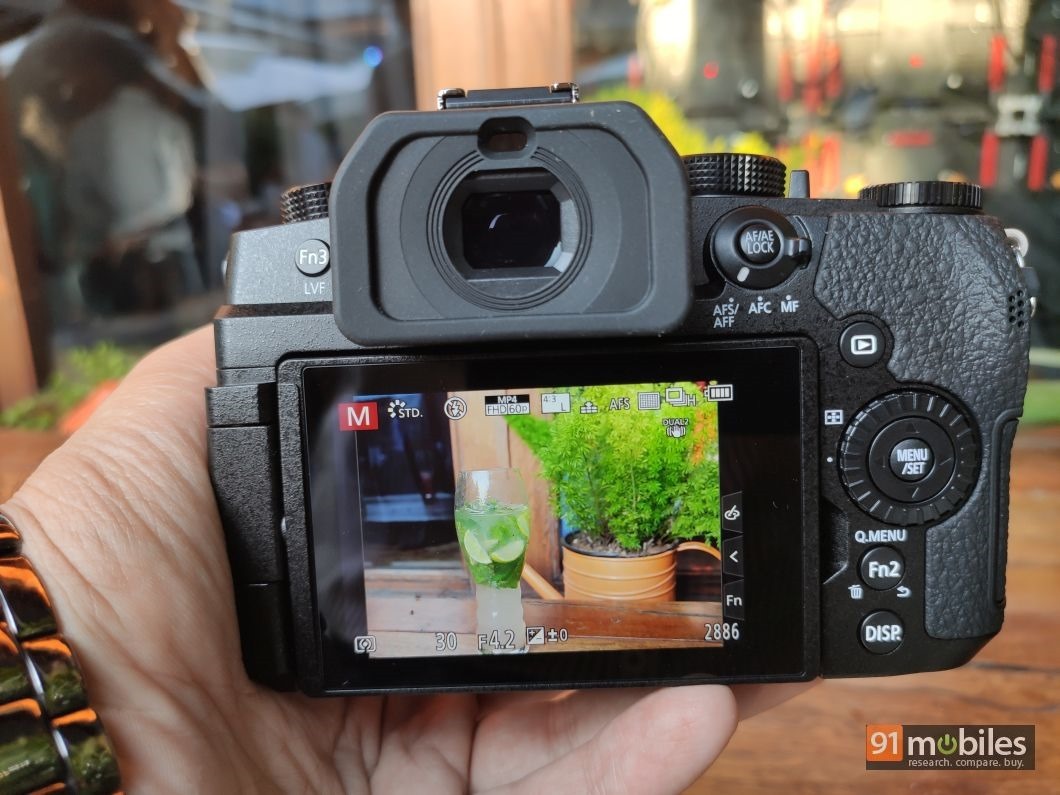 Speaking of videos, the shooter can capture 4k videos at 24fps / 30fps. But what's impressive is the fact that there's no time limit for recording UHD clips, a feature that should come in handy for YouTubers. Then there's the capability of shooting slow-mo videos with frame rates of up to 120fps. To help with post processing, the camera comes with native support for V-Log L. The 4K photo mode is also quite useful as it captures high-speed scenes such as action shots at 30fps with an 8-megapixel resolution.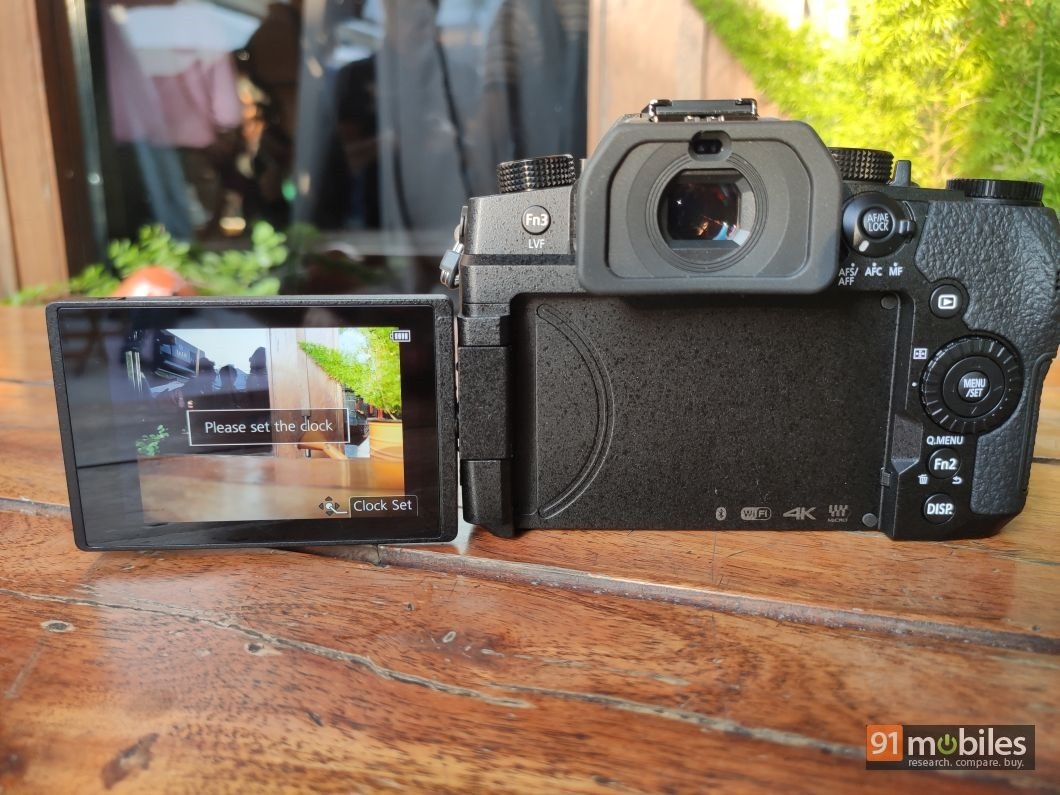 Panasonic's Lumix G95 comes bundled with Lumix G 12-60mm lens (which converts to 24-120mm in full-frame parlance) that has a variable aperture of f/3.5 and 5.6. You could also go for the higher-priced bundle that will set you back by Rs 1,09,990 and comes with a 14-140mm lens (equivalent to a 28-280mm lens). Of course, you can use other lenses along with the MFT mount, with the Panasonic spokesperson highlighting the fact that the ecosystem is quite vast and there are as many as 70 lens options available, including third-party ones. I tested the product with the 12-60mm lens, and found it to be quick to lock the focus. The image quality was pretty good too.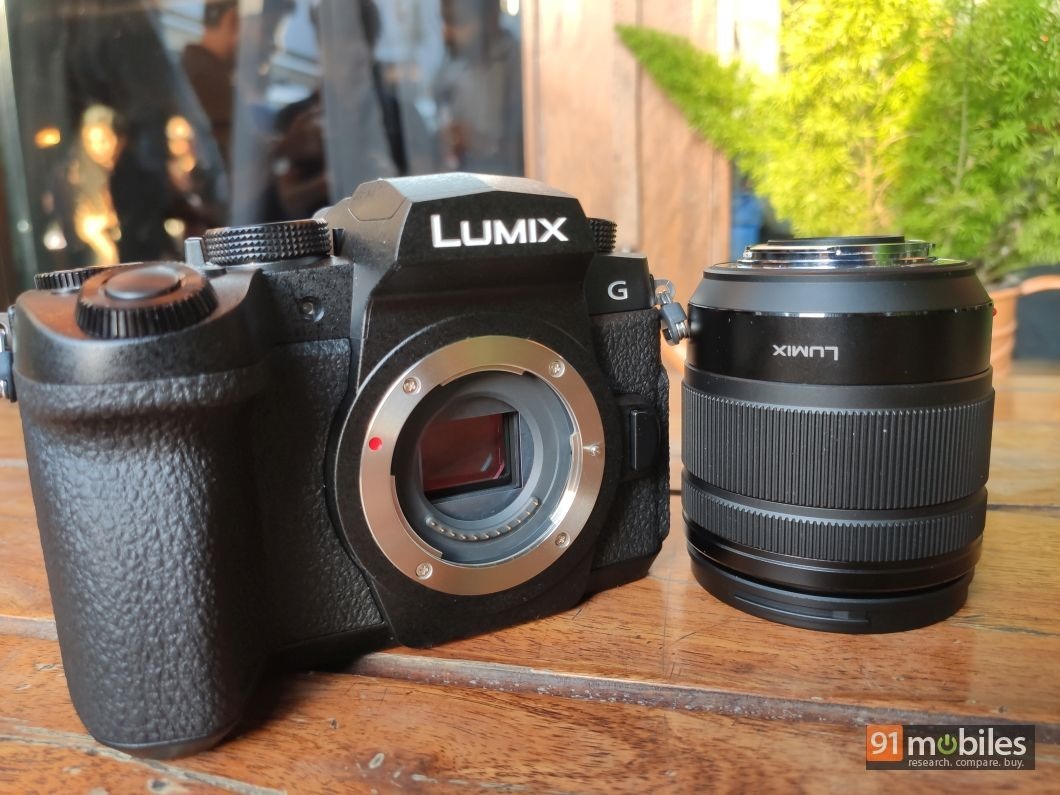 The Lumix G95 features a 3-inch LCD panel that bears a resolution of 1.240k dots. It also supports multiple angles. Though of course, you may not choose to use it and instead rely on the OLED viewfinder.
As far as connectivity is concerned, the Panasonic Lumix G95 comes with Bluetooth 4.2 and Wi-Fi. The shooter is equipped with a 1,200mAh battery, and the good thing is that you can juice it up with a Type-C adapter apart from the proprietary AC charger.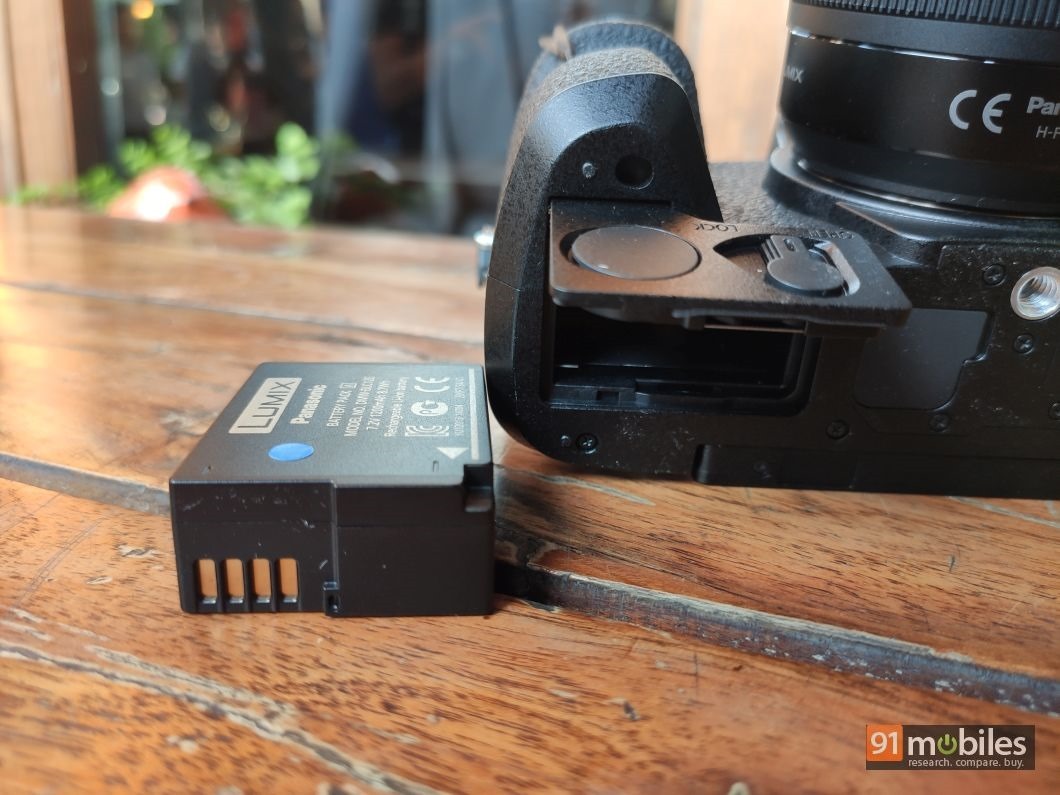 The Panasonic Lumix G95 is an interesting offering. If you're specifically considering an MFT camera, then it's a strong contender, considering its only rival is Leica's D-Lux 7 (review), which is priced similarly but doesn't support interchangeable lenses. However, if you are keeping your options open, then you could opt for other, more powerful cameras such as the Canon EOS RP (review) and Fujifilm X-T3. Of course, we'd be testing out the G95's prowess to tell you whether it's a worthy buy or not, so keep an eye out for our in-depth review.