"Panasonic has finally provided more details and unveiled the prices for its mirror-less Lumix S1 series of full-frame cameras"
Last year, Panasonic announced its professional full-frame mirrorless cameras called the Lumix S1 and the S1R. Now, the company has officially launched the products and revealed the pricing as well. Since these are pro cameras, they are not going to be cheap. Both the cameras are pretty much similar when it comes to features, but have different sensor resolutions.
Panasonic Lumix S1 and S1R price
The Panasonic Lumix S1 is priced at $2,499 (~Rs 1,79,114) for just the body and $3,399 (~Rs 2,43,621) if you want to have it with a 24-105mm lens. On the other hand, the more expensive Lumix S1R will cost you $3,699 (~Rs 2,65,123) without a lens and $4,599 (~Rs 3,29,587) with one. The company has also launched three additional lenses alongside the cameras.
The 50mm f/1.4 S Pro lens is priced at $2,299 (~Rs 1,64,757), the 70-200mm f/4 S Pro will cost $1,699 (~Rs 1,21,758) and the 24-105mm f/4 Macro gets a price tag of $1,299 (~Rs 93,092). The last one is the kit lens that can be purchased alongside the body.
Panasonic Lumix S1 and S1R specifications
The Lumix S1 and the S1R both come with a 35mm full-frame CMOS sensor. The S1 has a 24.2-megapixel sensor, whereas the S1R gets a massive 47.3-megapixel sensor. The Lumix S1R also features something known as High-Resolution mode, which allows the camera to shoot super high 187-megapixel RAW images.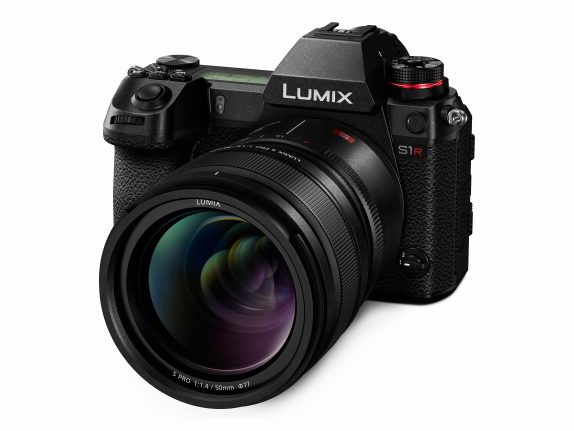 The Lumix S1R is aimed more at photographers since it can provide immense details using the high-resolution mode. It has an ISO range of 100-25,600 and can record 4K videos a 60p as well. Videographers, on the other hand, would like the Lumix S1 better. It can record 4K videos at 60fps and provides full-sensor readout without any crop. The camera doesn't have a recording time limit for 4K videos shot at 30fps and 24p. The S1 also features a high-resolution mode, but is maxed at 96-megapixel RAW shots. It will also support 4:2:2 10-bit 4K/30p internal and 4:2:2 10-bit 4K/60p external recording. However, this extra feature will cost some money for users.
Both cameras feature HDR stills and a 3.2-inch tiltable LCD display. They also have dual-image stabilization that uses the Body stabilizer and the OIS in the S Series lens to provide stability in videos and images. The cameras have Bluetooth 4.2, WiFi and a USB Type C 3.1 Gen 1 port for connectivity. The shutters on the units are rated for 4,00,000 actuations, but they do lack phase-detection auto-focus and instead rely on contrast AF with DFD technology.