"Paytm will now offer users to order food from directly within the app, and not just pay for orders using their wallet."
Paytm has introduced its native food delivery service, beginning with Delhi NCR. The online wallet and digital bank service has teamed up with food indexing and delivery platform Zomato to power its food delivery portal, and aims to improve its involvement in the food delivery chain from being more than just a payment medium.
The food delivery system will be powered by Zomato's infrastructure, with food delivery outlet listings also being provided on the Paytm app by Zomato. This, Paytm hopes, will bring more regular users to its app, thereby improving its daily and monthly active user count going forward. The company mentions in a statement that the food and beverage constitutes one of the largest sectors of usage among its users, both in terms of volume (total value) and the number of transactions held to pay for food and beverage deliveries. Furthermore, Paytm's QR-based point of service payment modes are present across a wide range of cities in restaurants, and the company now aims to capitalise on this to increase its overall user count.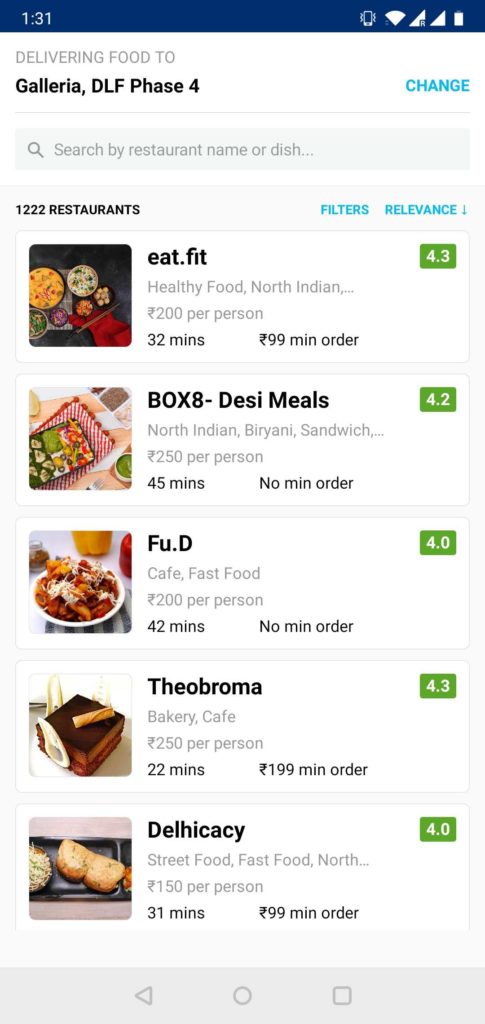 The service, however, has been rolled out only in Delhi NCR to begin with — a region where Paytm gets a large share of its daily transaction volumes. The company eventually aims to move beyond its primary metropolitan customer hubs, and instead target the tier two and three cities, which the company claims it "has a strong user-base who use its services for a wide array of everyday payments." The service has also been launched initially on Android devices, with plans to expand to iOS devices in the near future.
Paytm saw a meteoric growth in usage with India's demonetisation of large currency notes back in 2016, but ever since then, reports of data breaches and the compulsory requirement of KYC documentation, coupled with the rise of UPI services have driven a chunk of its customer base away from the platform. Paytm will hope to attract more users back to its platform, by providing a holistic range of services that include food deliveries.