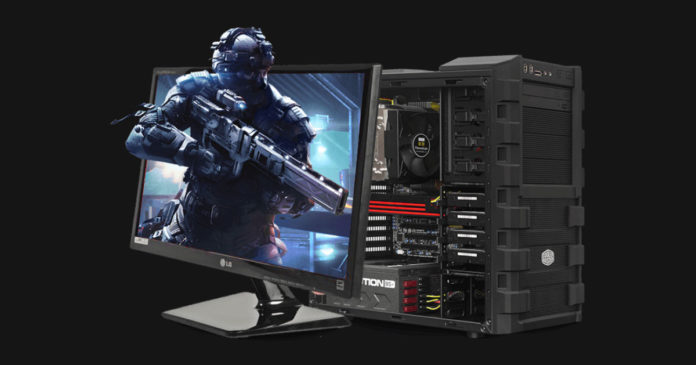 "The Gartner report states that global PC shipments declined by 4.3 percent in Q418 and 1.3 percent in 2018, but there are recovery signs in 2019."
Research firm Gartner's preliminary report on the global PC market has revealed a 4.3 percent year-on-year decline in worldwide PC shipments for the last and final quarter of 2018. Although the PC market has been stagnant and volumes have dried up for a while now, the factor of demand created by business PC upgrades led to strong 2nd and 3rd quarters of 2018, when the PC shipments actually increased. However, the supply shortage of CPUs led to a regression in the short trend of rising PC shipments, eventually pulling the numbers down.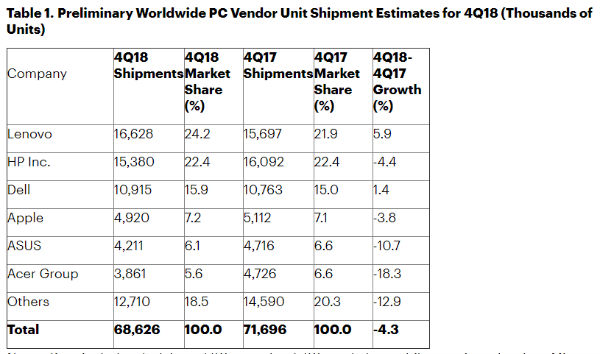 Worldwide PC shipments in Q4 of 2018 stood at 68.6 million units, down by 4.3 percent from 71.7 million units that were shipped in Q4 of 2017. In terms of the entire year, 2018 saw an approximate 259.4 million PC units being shipped, which too accounts for a 1.3 percent decline — down from the 262.8 million units shipped in 2017. Lenovo, HP and Dell have accounted for the three leading companies in terms of PC units shipped — accounting for 42.9 million of the 68.6 million PCs that were shipped in Q4 2018. Lenovo strode into the lead, and maintained double-digit growth for a third quarter in a row, with Gartner citing its partnership with Fujitsu and strong sales in USA as contributing factors. The company had 24.2 percent of the market share in Q4 2018.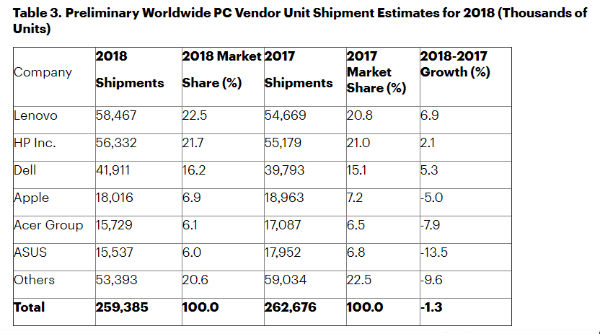 HP, however, saw a 4.4 percent decline after four consecutive quarters of growth. Despite that, the company was able to maintain a steady market share from what it had in Q4 2017. Dell had very similar performance, mostly remaining flat year-on-year for the last quarter. In terms of the entire year, Lenovo took the lead here too, shipping 58.5 million units and accounting for 22.5 percent of the market share, with overall shipment increase of 6.9 percent. In second place, HP shipped 56.3 million units, accounting for 2.1 percent overall increase in units shipped and taking up 21.7 percent of the market share. At a distant third, Dell shipped 41.9 million units in total, marking a 5.3 percent increase and taking up 16.2 percent of the market share.
The rest of the companies, including Apple, Acer and ASUS have all reported sharp declines in PC shipment, thereby pulling down the overall shipment numbers for 2018. Gartner's preliminary report states that the PC market stands in chance to show resurgence, if the supply shortage of CPUs can be met in accordance to the increased demand that is in place now.