"Pebble's power banks are equipped with two-way fast charging"
Last month, the domestic smartphone accessories manufacturer Pebble launched the budget Sport wireless headphones. Today, the company has added three more accessories to its portfolio with the launch of the Endless Power Bank series. The brand's power banks come in three battery capacity variants – 6,000mAh, 15,000mAh and 20,000mAh. These devices are equipped with two-way fast charging and high-density batteries.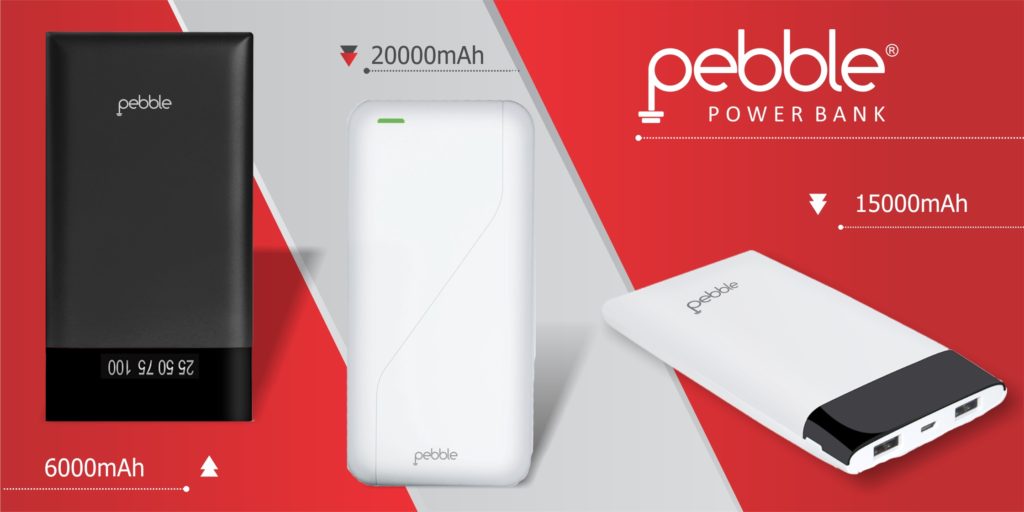 Pebble says that its power banks come with several safety features like protection against short circuit, over-charging and over discharging. The highest 20,000mAh battery capacity power bank is capable of charging the iPhone up to six times and the iPad Mini up to 2.5 times. The light-weight accessories offer fast charging with 2.1A output.
The Pebble 6,000mAh and 15,000mAh power banks are equipped with digital displays to display the charging status. The 20,000mAh power bank has LED indicators to offer the same. The powerbanks come with multiple USB output ports to let you charge more than a single device. They can be used to charge most USB-powered devices like smartphones, tablets, Mp3 players, and others.
"Pebble "Endless Power Series", are multifunctional, stylish and trustworthy solutions to the inconvenience caused due to low battery. These small yet highly effective gizmos are ideal for globetrotters and millennials who are glued to their mobile screens. Brought together by tech specialists, these accessories are quite handy and serviceable, especially the 20,000mAh that is first of its kind. The sleek body houses a commendable power capacity which doesn't come under such an affordable price tag in the market, thus making it a trendsetter," commented the company on the launch.
As for the pricing, the 6,000mAh Pebble power bank has been priced at Rs 1,049, the 15,000mAh model at Rs 1,999 and the 20,000mAh variant at Rs 2,299. They are available on the company's e-store and e-commerce platforms like Flipkart and Amazon.