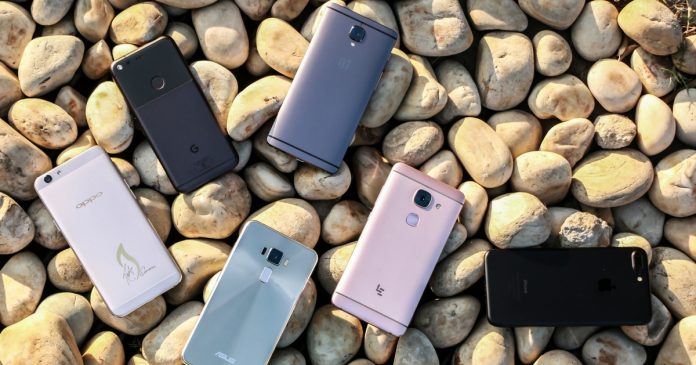 The mobile phone market in India is considered to be the fastest growing across the globe. And, that certainly seemed to be the case in the past few years – where we have seen the number of phone launches grow by as much as 40 percent. However, in 2016, it seems that the market has reached an inflection point because as per 91mobiles data, the number of launches, which includes both feature phones as well as smartphones, have declined for the first time in four years.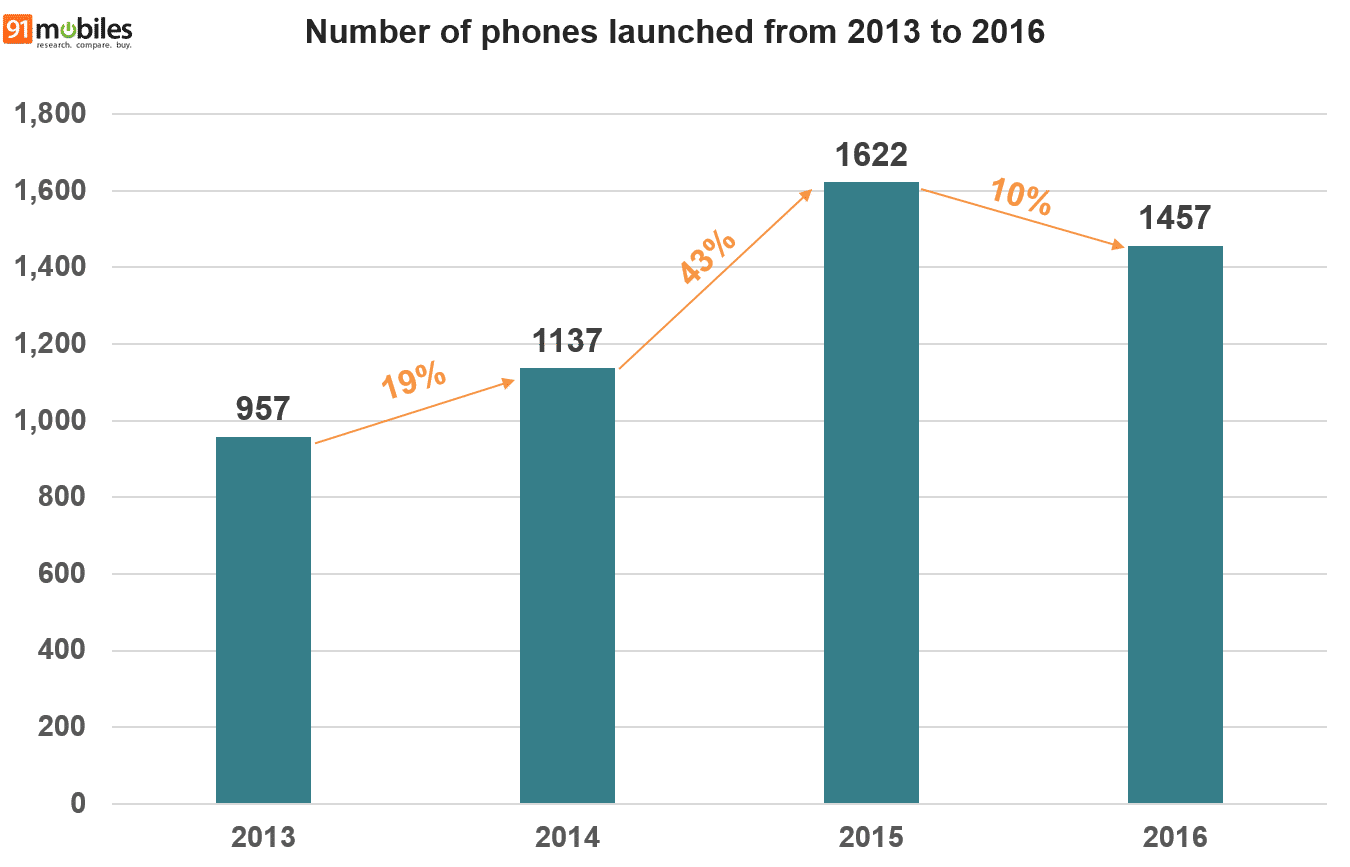 As can be seen from the image above, the number of phone launches in 2016 were 1,457 – much lower than the number of handsets launched in 2015. This means that the total launches in the subcontinent fell by 10 percent.
While the number of phone launches might have reduced, the market remained abuzz with different brands vying for a piece of the pie of the market. This is apparent from the fact that the number of phone brands present in India have continued to grow. In fact, since 2013, the number of brands in the market have almost tripled – from 68 to 199. Although. we've to admit that the growth hasn't happened at the same pace as earlier. In comparison to 2015, the number of phones brands have increased by 22 percent.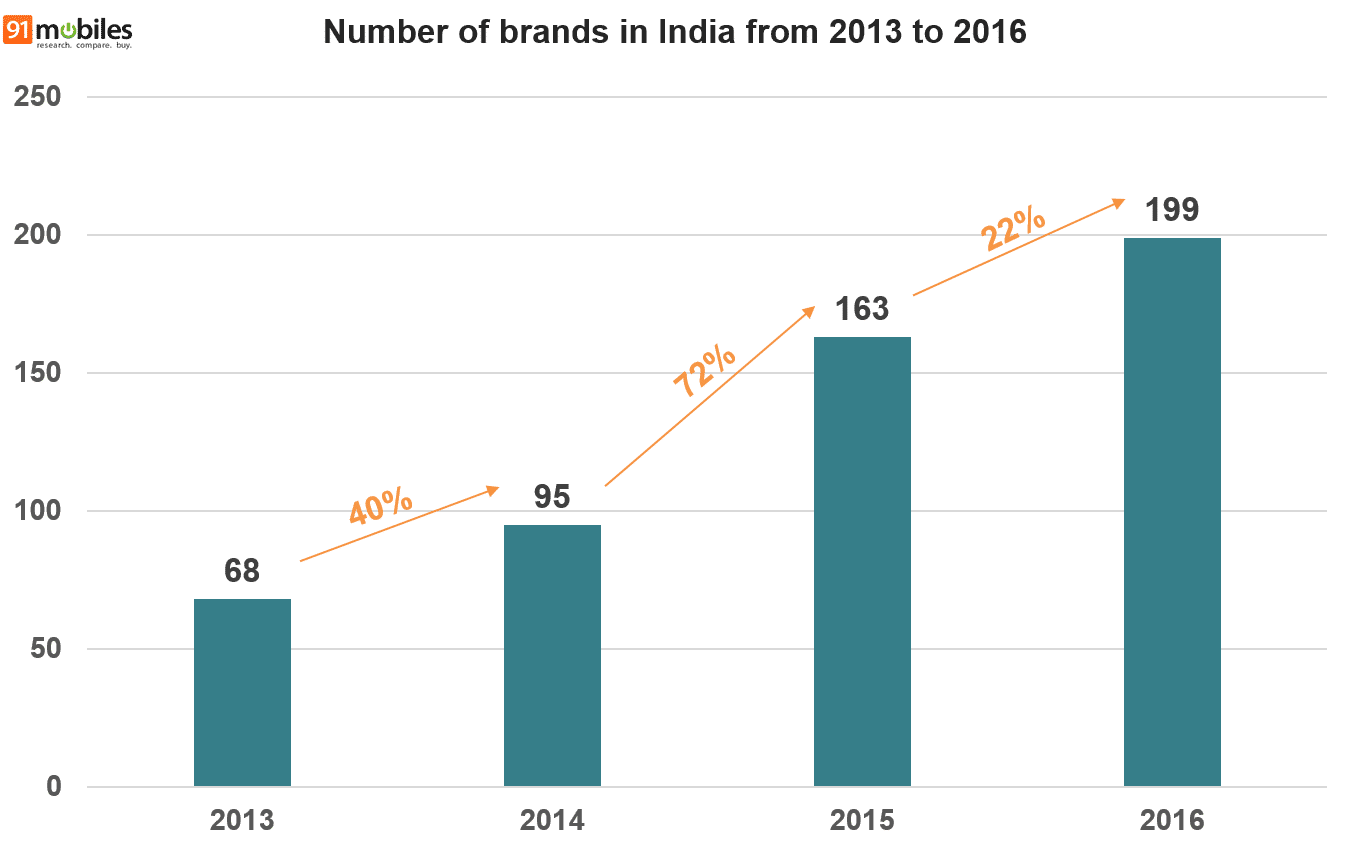 As part of our mobile phone landscape series, we'll dig deeper into our data to find out more launch trends, ups and downs, how brands fared in terms of popularity, and more. So stay tuned.