The True Wireless Stereo (TWS) earbuds segment has moved past the novelty stage and turned into an industry in itself. Consumers these days are spoilt for choice when it comes to selecting a pair of truly wireless earbuds. However, only some among them shine as much as the PLAYGO T44 Ultralight Wireless Earbuds do. These earbuds offer true wireless freedom with their ergonomic design and long battery life. Premium features like touch controls, high-definition call support, automatic pairing, noise reduction and echo cancellation have found their way into these true wireless earbuds. And they are powered by the MediaTek Airoha 1536U chip that has been specifically designed for such devices. At just Rs 2,999, the PLAYGO T44 definitely deserve a close look by those who are in the market for affordable true wireless earbuds. Let us tell you why.
Long battery life


Battery life is an incredibly important aspect of true wireless earbuds. And the PLAYGO T44 excels in this department with the help of its 500mAh battery, which allows it to offer 20 hours worth of battery life. Of course, this can be achieved with the help of its charging case that holds the power inside it. And the case itself charges via a Type-C port, meaning you can easily charge it using your phone's charger. The charging case features an integrated Li-ion battery charger that's meant to protect it from over-discharging. This helps ensure that the device's battery remains in good health no matter how many charging cycles it goes through.
Ergonomic design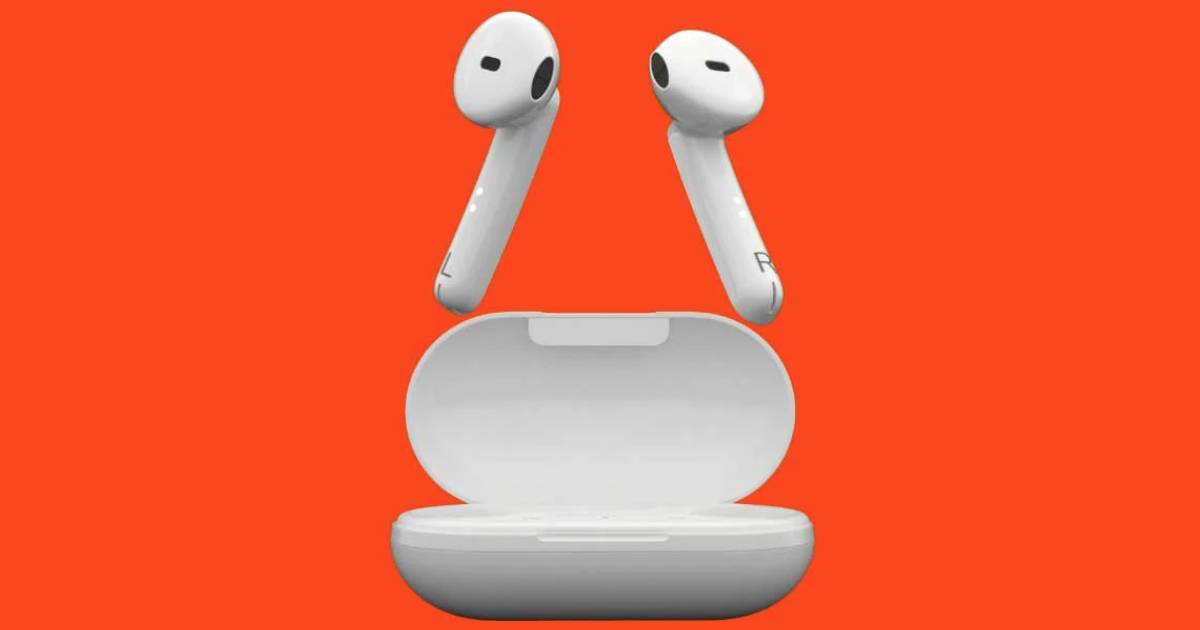 At just 3.5gms each, the earbuds are the lightest in their league despite being heavy on tech. They feature a half in-ear design that's meant to deliver a comfortable fit as you enjoy the wireless freedom they offer. This makes them great for wearing during your daily workouts. That's not all; the IPX4 water resistance rating of these earbuds prevents any damage from sweat or light splashes of water. Controlling these earbuds is an easy experience thanks to tap-based sensors. The controls are as easy as double-tap to answer a call, double-tap to hang up and long press to reject. These are made possible by the capacitive touch sensor controller enabled by the MediaTek Airoha 1536U chip.
Packed with features


10mm drivers go inside the PLAYGO T44 true wireless earbuds, promising a balanced sound output. They are also able to dish out HD sound quality for creating an immersive aural experience for their users. The earbuds, moreover, also provide HD quality calls to make for crystal-clear conversations while you're on the go. The call quality is enhanced further with the noise reduction and echo cancellation features on these earbuds. This ensures that they not only facilitate a great experience for music listeners, but also for those who use their earbuds for calling.
All this is made possible by the Tensilica HiFi EP processor found onboard the MediaTek Airoha 1536U chip. And thanks to this chip's Bluetooth 5.0 capability, the earbuds benefit from a range of 33ft. The Auto Connect functionality of these earbuds is also quite useful. Once they are paired, they will connect to your smartphone automatically each time you pop the lid of the case open.
Bottom line
Despite all the advanced features that go inside them thanks to the MediaTek Airoha 1536U chip, the PLAYGO T44 true wireless earbuds cost only Rs 2,999. Their lightweight nature, immersive sound, comfortable fit, and other remarkable attributes indeed make them a great choice for those who are looking for true wireless earbuds right now. For more details on MediaTek solutions that power smart devices, head here.