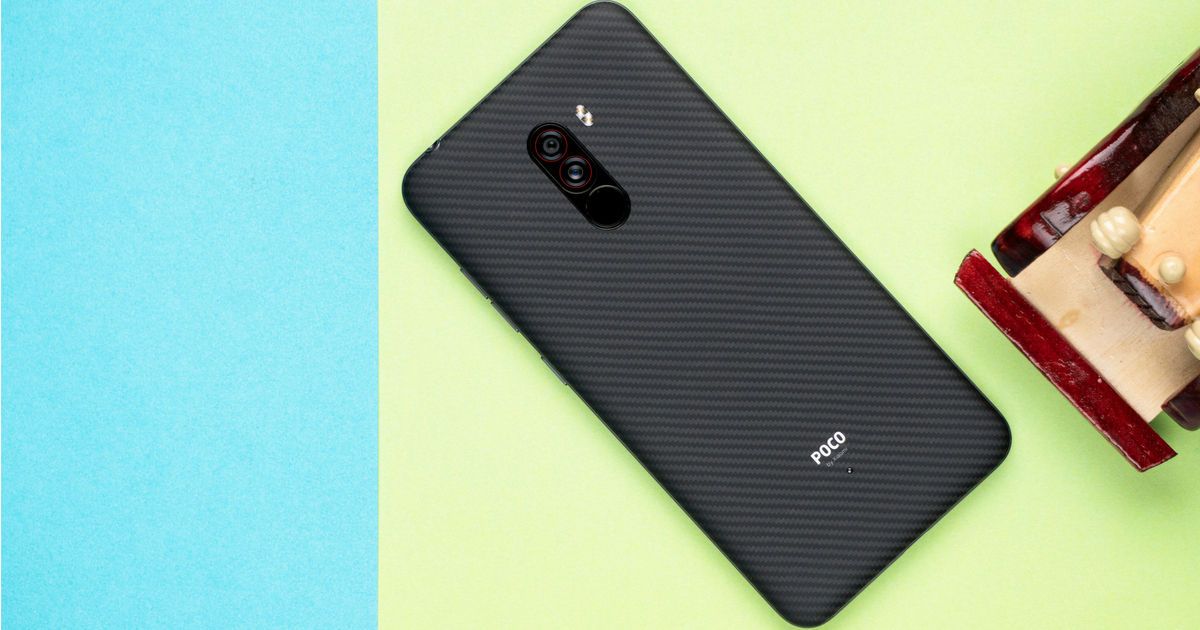 "POCO India GM C Manmohan has conferred that the next POCO phone will launch in February, and it won't be the POCO F2"
After being separated from Xiaomi, POCO is all set to launch its new smartphone, which will succeed the POCO F1 smartphone from 2018. But it looks like fans will have to wait a while for the POCO F2 to launch. In a recent interview with YouTuber Tecno Ruhez, POCO India GM C Manmohan said that the next POCO phone will launch in February, but it won't be the POCO F2. That being said, the upcoming POCO phone will have a similar value-for-money proposition, a top-end SoC, and a large amount of RAM as the first-gen POCO offering. The POCO F1, to recall, was the cheapest Snapdragon 845 SoC smartphone to launch back in 2018, with its price starting at Rs 20,999. Separately, the company is also evaluating the possibility to launch its devices in the affordable segment. As of now, POCO is expected to launch at least three smartphones in 2020 that could include the POCO X2 and POCO F2 Lite.
"Poco is yet to decide the price segments in which it will launch its new devices, it will continue its philosophy of launching value-for-money smartphones — just like the Poco F1," said Manmohan in a separate interview with Gadget 360. He added that POCO will continue to utilise the established presence of Xiaomi as well as the latter's custom Android skin MIUI, but will not know what Mi and Redmi teams are working on, and vice versa.
Don't trust unofficial leaks, here's an official one. 😉
Read about it here: https://t.co/Eql5a9wWH8 #POCOIsHere pic.twitter.com/KhqohYd3ad

— POCO India (@IndiaPOCO) January 24, 2020
While the company is yet to decide the price in which the new POCO phones will be launched, it has revealed that its future devices will not be available through Xiaomi-exclusive Mi Home stores. POCO will initially cater to online space via e-commerce platforms such as Flipkart and Amazon.in, and later expand to offline channels.
Poco to take on Xiaomi
Now that POCO is an independent offering in India, it'll be competing against Xiaomi's Redmi lineup. "Whether Xiaomi will be competition, I'm guessing, yes," Manmohan told Gadgets 360. "Of course, it'll be a competition and so will Xiaomi also face the heat from Poco, right? But having said that, at the end of the day, if customers are winning, everything is hunky-dory."
Having said all that, these changes are only limited to India. The global operations of the brand, which is named Pocophone in various markets such as the US and UK among others remain unchanged at the moment.
The POCO F2 Lite is rumoured to be a rebranded version of the Redmi K30 smartphone. The latter comes with Snapdragon 730G and Snapdragon 765G chipsets for respective 4G and 5G models. It sports a 120Hz refresh rate 6.67-inch LCD display that bears oblong punch hole for dual selfie cameras. The Redmi K30 has been priced in the country starting at RMB 1,599 (around Rs 16,000).