"The Freedom 4 comes with both wired and wireless charging options and is available in white and black colour options"
Portronics has now introduced an interesting product in the market – Freedom 4. Although the name doesn't give much away, Freedom 4 is a smart wireless mobile charger that comes with an alarm clock and an LED lamp. Priced at Rs 2,999, the Freedom 4 has been claimed to feature a rugged body made out of high-quality ABS plastic, the brand also added, "It also assures you of safety from current surge, overvoltage spikes and over-heating," in its press release. The Freedom 4 can be bought from both online and offline channels and comes with a USB Type-C cable, user guide, and a 12-month warranty.
The Freedom 4 weighs less than 150gm and is 14 x 10 x 7.5cm in size. Considering these two aspects, Freedom 4 should be easy to carry around for a majority of users. Coming to the nitty-gritty, the device comes with the option for both wireless and wired charging. "For wireless charging, Freedom 4 is equipped with the Qi Charging option with a maximum distance of wireless charging of up to 8mm and charging efficiency of 73 percent," the company said.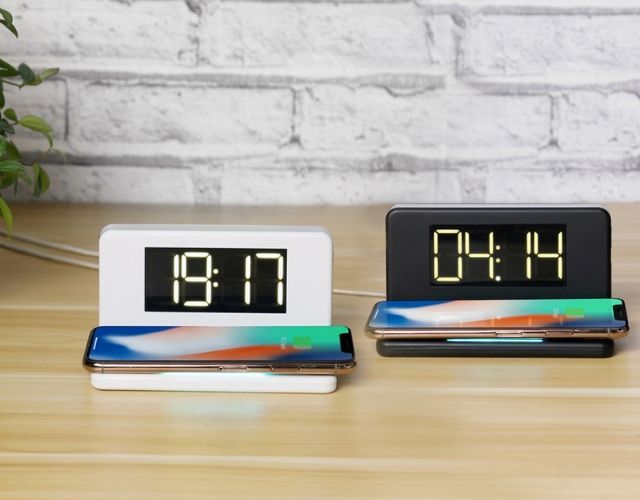 The company says that for wired charging users can use USB Type C cable supported by the phone they are using. With input from Type-C USB cable (5V/2A or 9V/1.67A), the Freedom 4 gives an output of up to 10W.
Coming to the interesting aspects of the product, the device features a digital alarm clock that can adjust the brightness of the display according to the time of the day, meaning it will be brightest during the afternoon hours and lightest at night. "Freedom 4 has an inbuilt LED light which can be easily switched on/off by a button on the device. The LED emits soft light which can be used for night reading, safely going to the washroom in the middle of the night without tripping in the darkness. It enhances the safety of elders in the house who may wake up multiple times in the night," the company said in the release.