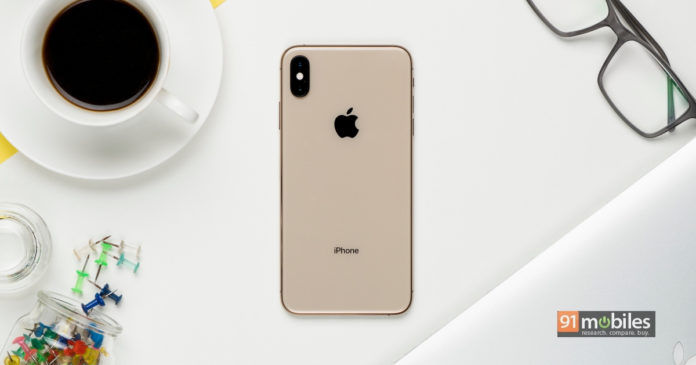 "In 2018, Apple lead the global premium smartphone market with a 51 percent share, followed by Samsung, Huawei, OPPO and OnePlus"
In the global premium smartphone segment (phones priced $400 or more), Apple is still maintaining a lead. According to a new report by Counterpoint Research, Apple managed to capture more than 50 percent of the premium smartphone market in 2018. Even though it isn't doing well in India and China, the iPhone is loved worldwide and is still making Apple a lot of money. However, other brands from China are hot on Apple's tail and OnePlus has finally managed to reach the top five list.
The report states that the premium smartphone segment grew faster than the global smartphone market in 2018. This segment saw a growth of 14 percent year-on-year thanks to the latest iPhones from Apple as well as high-end flagships from OPPO, Huawei, and OnePlus. Apple had a total market share of 51 percent in the premium segment, which was followed by Samsung with 22 percent share. Huawei came in third with 10 percent market share, with OPPO (6 percent) in the fourth spot and OnePlus in the fifth place with 2 percent market share.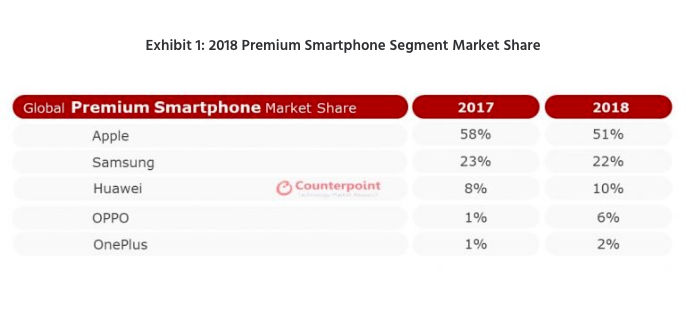 There are over 40 OEMs that are competing in the premium segment. However, 90 percent of the smartphone shipments came from just five manufacturers. In 2018, 22 percent of the global smartphone shipments were premium devices. In most regions across the globe, the top 2 spots were held by either Apple or Samsung. In China, Apple was followed by Huawei, whereas in India, Samsung was trailed by OnePlus.
Both Huawei and OnePlus have had a successful 2018. Huawei launched the P20 series and the Mate 20 series in 2018, both of which have gained positive reviews. Thanks to these devices, the company gained market share in Europe as well. OnePlus's success came with the OnePlus 6T, which was the best premium smartphone in India. It lead the premium segment for three consecutive quarters in the country. In Q4 2018, the phone also reached the top 5 spot in the US premium smartphone segment. The phone also gained plenty of success in Europe and China.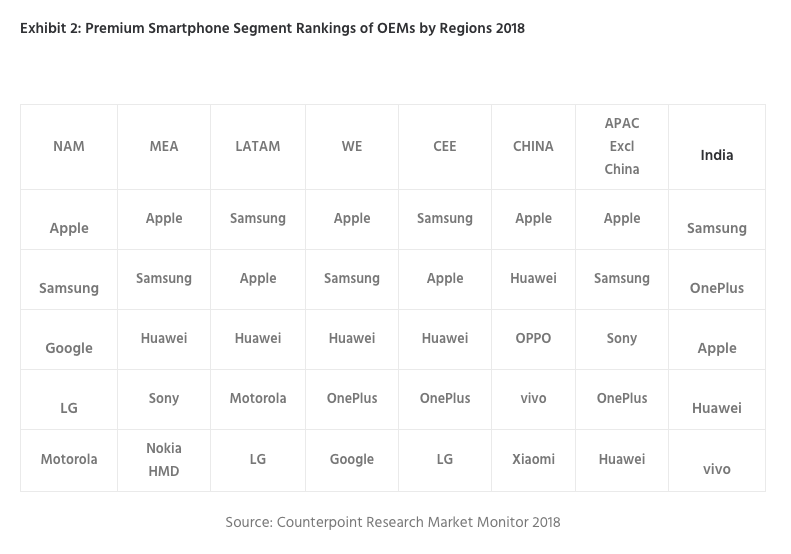 Other OEMs such as OPPO and Google also managed to get to the top five spots in various regions. OPPO was most successful in China, thanks to the R15 and R17 series. Meanwhile, Google managed to grab the top five spot in Western Europe after OnePlus.