"Now you can shoot Facebook Live videos in one of Prisma's artistic styles"
Popular photo editing app Prisma has brought its artsy filters to Facebook Live videos for iOS devices. The app now lets you shoot and share Facebook Live videos in the style of Edvard Munch's The Scream, Hayao Miyazaki's Princess Monoke and more. The new feature was added using the Facebook Live API, which the social networking giant released earlier this year to allow third-party developers to add this video technology directly into their own apps.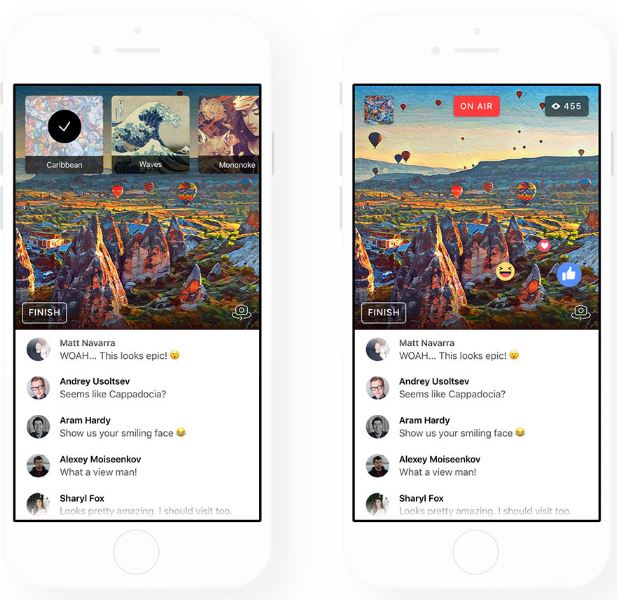 Prisma's version 2.8 for iOS now lets you add a total of eight filters including Illegal Beauty, The Scream, Tokyo and Gothic. 'Style transfer' is the term being used to describe the art filter technology, which creates an artistic effect at the touch of a button. The developers behind Prisma have also announced that the app's new iOS version brings improved video quality.
Prisma's integration has been announced right after Facebook launched its own photo filters, which will work with regular photos, videos, and live broadcasts. Facebook has created a new deep learning platform on phones so it can capture, analyse, and process pixels in real time. This full-fledged deep learning system is called Caffe2Go.
Coming back to Prisma, since applying filters to videos requires a lot of processing power, the feature for Facebook Live videos are only available on the iPhone 6s and iPhone 7. The company is also working towards bringing this feature to powerful Android smartphones. Apart from that, Prisma will also be bringing improved offline processing of images, and support for making GIFs.


Source