"Imagining the path of evolution of the smartphones, 91mobiles presents the smartphone of tomorrow"
Concept smartphones always have been associated with the best of technology and design principals and the idea behind them is to present something that users might expect to see in the coming years. However, concept devices should be a way of depicting the future, but at the same time, they can't stray away too much from the current technology so that they stay achievable. Keeping all this in mind, we have considered what users want from their devices… the features and functionality that they would love to have on their smartphones. Incorporating new technology while keeping a reality check with what's possible today and what would be available in the coming days is what we've tried to accomplish with this concept. Our Project Aria concept tries to push the boundaries of smartphones to a completely new level and offers a glimpse into the future of smartphones.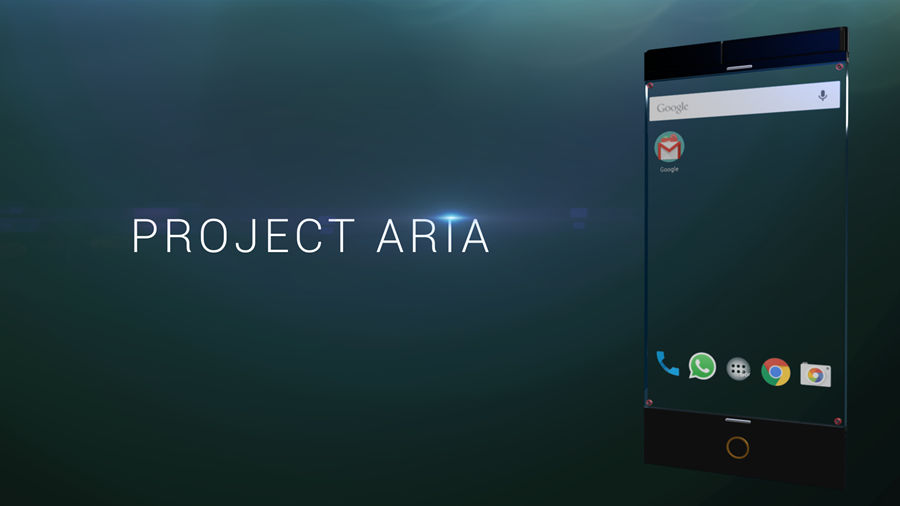 Building upon the same ideology and principals, we have visualised the next generation of Android smartphones, imagining what the devices would look like and the hardware specifications and features users can expect. We have taken a lot of feedback from our readers and have tried to incorporate them into this design so that it becomes not just a concept for the users to look at but also serve as a reference for the companies to understand what users want.
The USP of Project Aria concept is making the device ready for the future. However, adding super-fast hardware is not the solution here. So as a viable option, the Project Aria looks at modularising hardware and components much like assembled computers, where users are free to choose the hardware and upgrade or replace it with newer and better components if they need to.
The display on our concept device is a 5-inch Ultra-HD AMOLED based unit featuring a resolution of 3,840 x 2,160 pixels while offering a pixel density of over 900PPI. Along with offering better contrast ratios and vibrant colours, the Polymer-OLED display turns transparent when not in use and using this property, the device also becomes transparent, giving it a stylish and futuristic look. In addition to that, to protect the display the device gets Gorilla Glass protection layer on top. Video projection has also been added to the device in addition to the display allowing it to offer a life-like video experience, best for video calling and enjoying 4D content.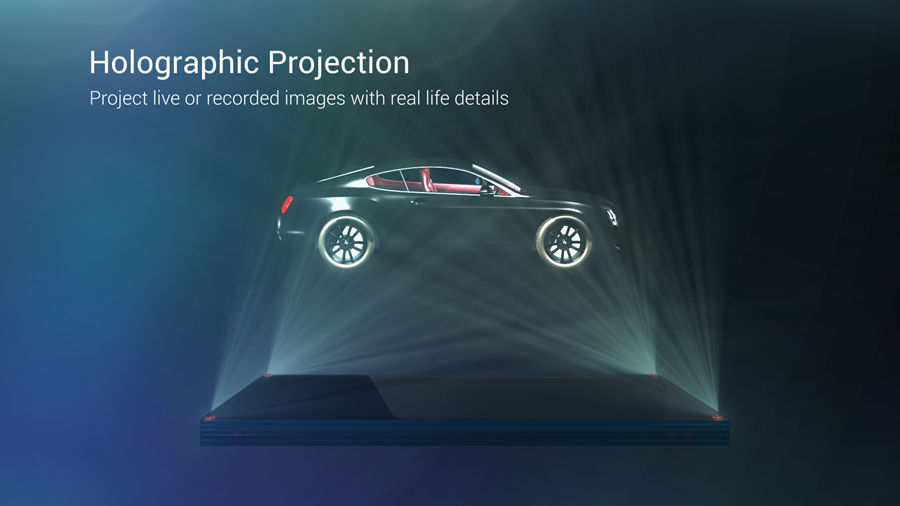 As a viable replacement to electrolytic batteries, the Project Aria concept incorporates the use of super-capacitors instead, which are much lighter than present batteries and offer ten times more battery life while taking just a fraction of a time to recharge. This is the reason why microscopic carbon nanotube lattice has been embedded into the device's display and unlike other hardware components, would only require replacement after several years of use.
As for hardware, the Project Aria runs on a 20nm fabrication based 64-bit octa-core chip clocked at 3GHz. Based on ARM's big.LITTLE architecture, it has two separate quad-core processing clusters with the performance cluster performing at 3GHz and the power saving cluster working at 2GHz.
Along with it, there is a healthy 4GB of RAM for faster multitasking and the device comes with 32GB/64GB storage variants available for users. While for expandable storage, the device misses out on a microSD card slot, but instead, users can easily replace the memory module with a bigger one, much like the processor, RAM and even the modem module. In terms of software interface, the device offers the popular Android OS.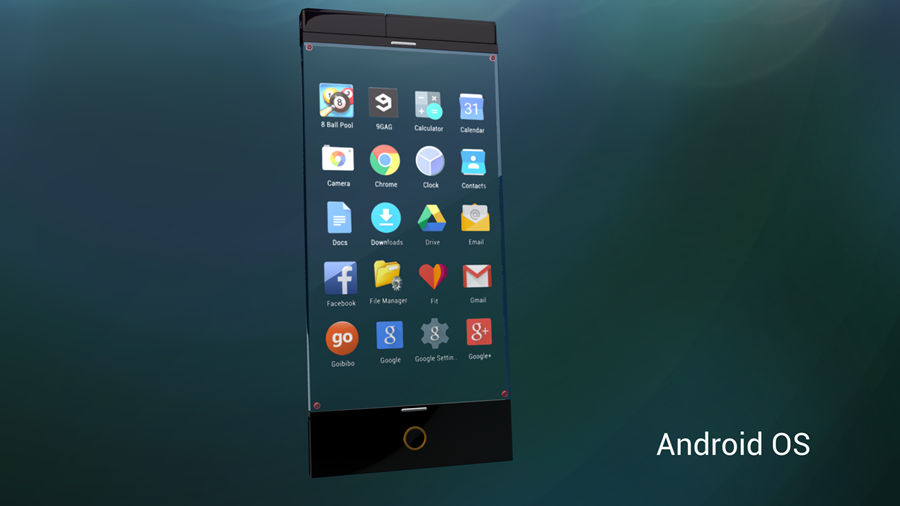 In terms of connectivity, the concept features single SIM GSM connectivity with support for 4G/LTE capable networks. For wireless connectivity, there is Bluetooth 4.1 and dual-band Wi-Fi along with NFC for easy and seamless connectivity with compatible accessories and devices.
Moving beyond the megapixels, the Lytro camera unit on the device captures the entire scene instead of just the subject, allowing users to capture first and focus on details later. The 360-degree rotatable head of the camera makes it perfect for easy and effective video calling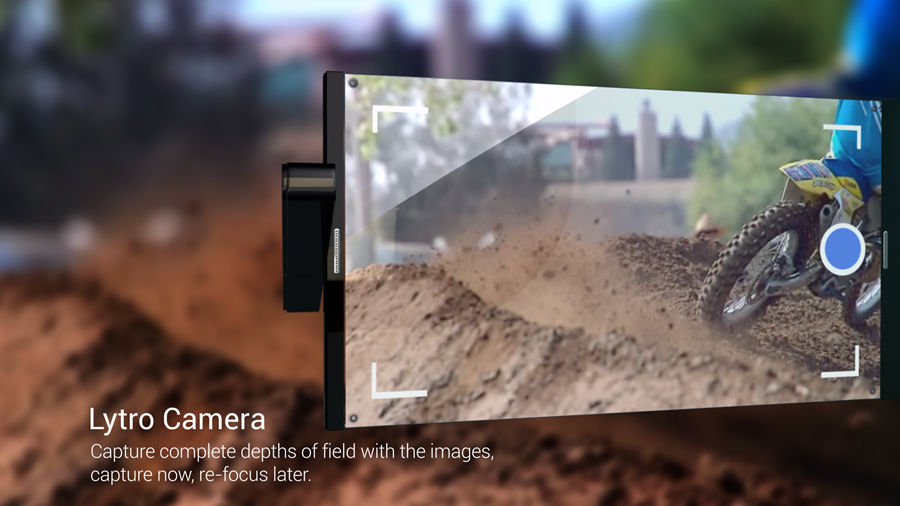 For big-sized entertainment, Project Aria's vibration transducer speaker system allow the concept smartphone to turn any flat surface into a large speaker, enhancing the audio experience. So you ca just place the phone on a table and enjoy the music with others.
While all of this might seem impossible, the fact is that many of these technologies and materials have already been tried and in fact, some of them are already in prototype stage. The only thing that remains is that bringing all these cool and innovative technologies together in a one device that's completely future-proof.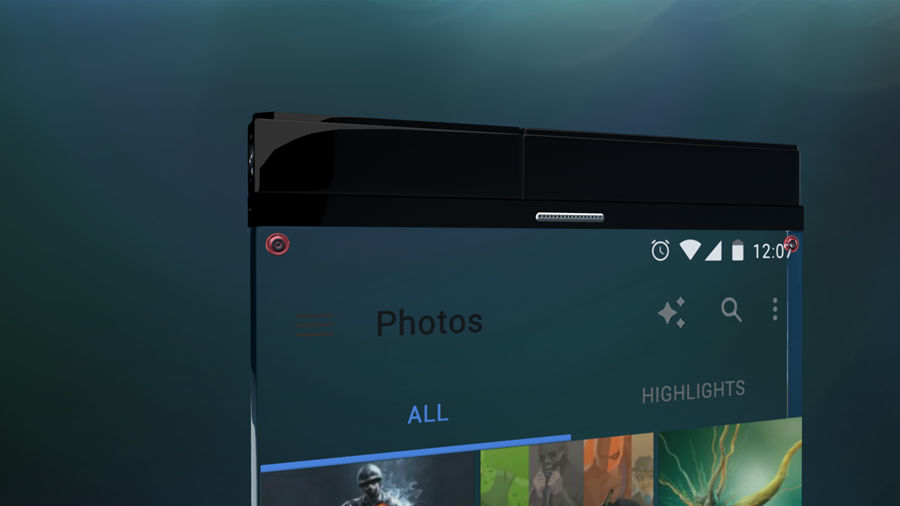 *Disclaimer: Brand names are a property of their respective owners and this concept is in no way related to any brand. It is just a creative visualisation meant for educational purpose only.