Highlights
Just Cause 4 will be made available to download for free next month
These games will only be free for PS Plus subscribers
The other two free games on the list are Worms Rumble and Rocket Arena
PS Plus free games for December have been announced right on schedule like every other month. However, this time the list of free PS Plus games includes not two but three titles. Without further ado, the games you can download for free on your PS4 or PS5, though the latter is yet to release in India, are Just Cause 4, Worms Rumble, and Rocket Arena. All three games will be available for download for free for PlayStation Plus subscribers starting December 1st and will remain available till January 4th next year. Don't forget that you can also download Bugsnax, which is available on both PS4 and PS5, for free till January 4th as well, as per a previous announcement made by the company.
Also read: PS5 release date in India yet to be announced, here's why
PS Plus free games for December
Just Cause 4
The AAA title from Square Enix does not need an introduction as most of you might already know about it or would have played a previous installment in the series. Just like previous games in the series, Just Cause 4 is also big on action and as Rico Rodriguez, you get to explore South America while using a wide selection of weaponry and vehicles to tackle your enemies.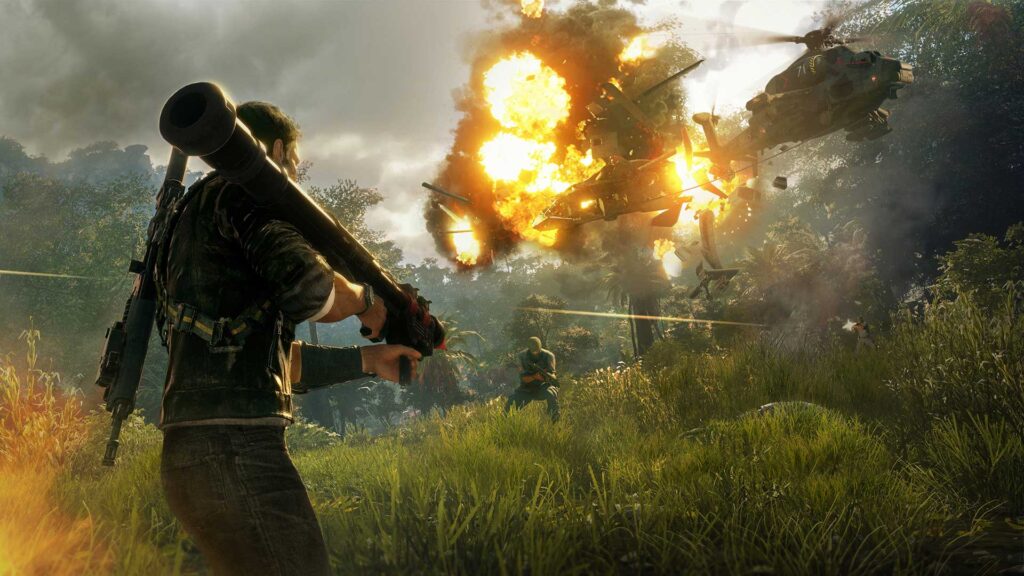 You might want to put aside your knowledge of physics for this one as the game defies the usual laws in certain cases but nevertheless, games are meant to be fun and this sure is it.
Worms Rumble
If you've played Worms games before, you'd be surprised by how different Worms Rumble is from them. In Worms Rumble, 32 players are thrown into an arena-based cross-platform battle and while the game offers some fan-favourite weapons like the Bazooka, it also adds some new weapons to make things interesting. You get to play in modes such as deathmatch and battle royale to prove your skills and can take part in seasonal events and daily challenges additional XP and rewards.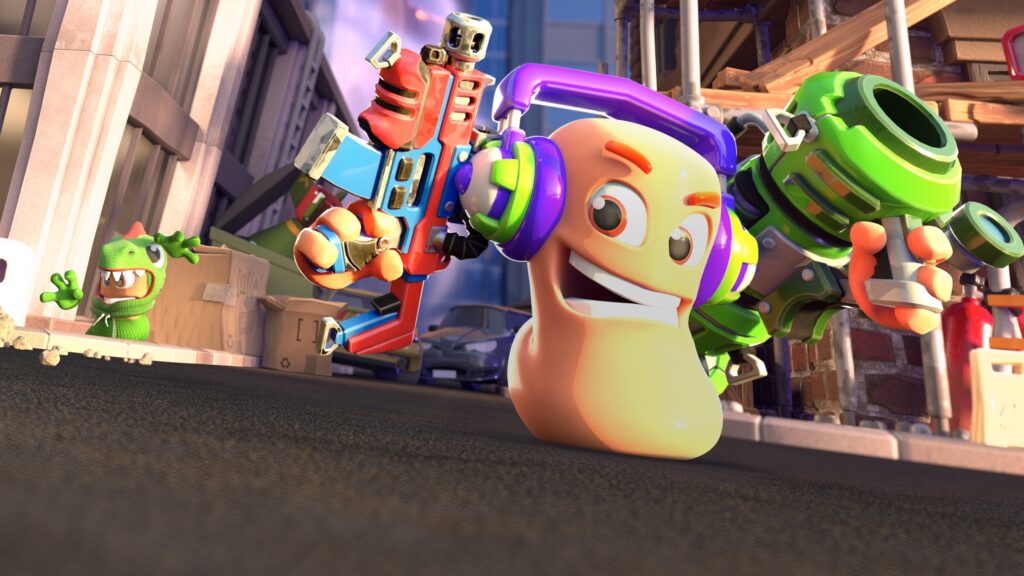 Rocket Arena
The most underwhelming game of the lineup is probably Rocket Arena, which is an online 3v3 shooter involving.. no prizes for guessing… rockets. Different characters have a distinct rocket. "Earn experience to unlock Rocket Parts, Totem Parts, and spectacular outfits to customize your hero's look. Mix, match, and level up powerful artifacts to give your heroes impressive new stat boosts and effects. Dive into Knockout for classic 3v3 competitive action, or practice your favourite combos against RocketBots first. Compete to score goals in Rocketball, control zones in Mega Rocket, and go for the gold in Treasure Hunt," Sony said in its Playstation blog.