"Soon, you will be able to purchase many more things with your Battle Points than limited-edition goodies."
Playerunknown's Battlegrounds has raked in the popularity ratings by heavy margins, to a point where Tencent would now be wary of reaching a stagnation or saturation point, soon. In a bid to avoid that, the developers have been steadily introducing new features and tweaks to the way the game is played, and according to a new report by BGR India, one of such new features is the revision of how Battle Points are used in the game.
Battle Points are PUBG's in-game currency, used for specific items. However, the usage of BPs have been fairly limited so far, and these tokens could only be used for specific crate purchases, or other, rare, limited edition items. However, in a bid to retain an interest in the game for long-term players, PUBG will reportedly soon allow gamers to buy more mainstream items with BPs in the game. These items will seemingly include most mainstream items, but the pricing will be spread out wide to ensure a fair system of using these currencies. For instance, basic in-game costumes would cost quite less, while heavy demand customisations are almost sure to cost a lot.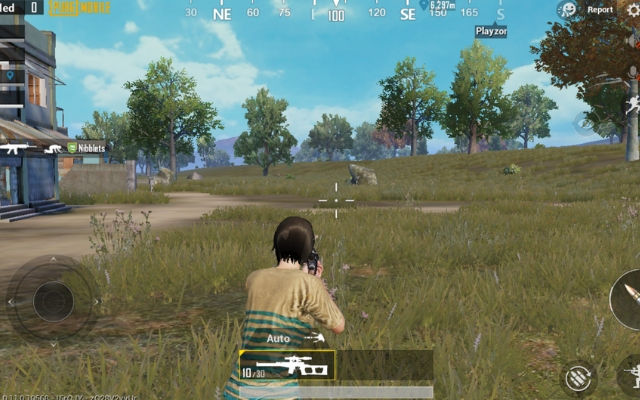 The revision comes on the back of incremental upgrades to the game, as well as seasonal special events, done in conjunction with major, pop-culture movie releases. For instance, PUBG celebrated the release of Avengers: Endgame with special superheroes and Thanos crossover to cash in on the hype, while more recently, the game released a special edition crossover with Godzilla as well. These initiatives are possibly adopted in a bid to get even more players on board, especially those who have refrained from playing the game yet.
Amid all the attention, PUBG has also received major flak for its addictive nature, with special emphasis on its smartphone version, PUBG Mobile. It further failed to monetise its platform in China, following which publisher Tencent tweaked the game and introduced Game for Peace in the country. A recent report further informed that the move has been a success, with the game collectively reaching over 400 million downloads on mobile alone, and revenue generation of over $146 million in just May 2019. With the latest revision of the BPs, PUBG will hope that it continues its staggering run of popularity among gamers.