Highlights
Fake PUBG Mobile India APKs have been surfacing online ahead of the game's official release
The APK links are very likely malware and should not be downloaded.
PUBG Mobile India release date is yet to be announced
PUBG Mobile India re-launch has been highly anticipated, but it seems PUBG Corporation still has a few hurdles to overcome before the game can be released. PUBG Mobile India release date is yet to be announced, which means the game is not officially available for download. However, some unscrupulous elements have put up fake PUBG Mobile India APK download links online. These links are reportedly illegitimate and can damage your device if downloaded, so we recommend that our readers not fall for such tricks and wait for the official launch. Any PUBG Mobile India APK you find online will very likely not let you play the game and could be malware in disguise.
Also read: PUBG Mobile India welcome gift crate spotted in global version: what's in the crate?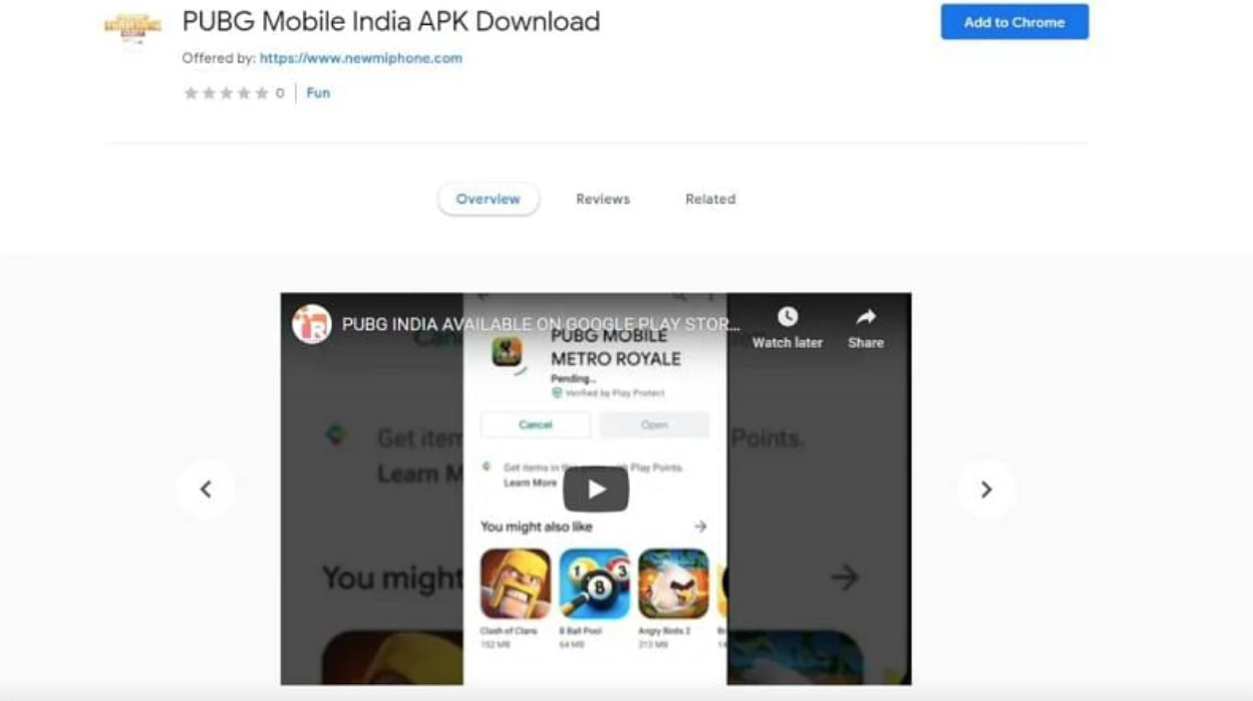 A Google search of terms like 'PUBG Mobile India APK download' shows a shady-looking Chrome extension that claims to redirect you to a working download link of the game, and a shoddily-written blog post that purportedly has a download link embedded somewhere. Thankfully, the Google Play Store doesn't seem to be host to any unofficial APKs that try to masquerade as PUBG Mobile India. That is all the more reason not to trust sketchy-looking APK hosted on third-party websites.
Things are a little different on reputed app repositories like APKMirror and APKPure. Both sites let you download the Tencent-run version of PUBG Mobile. Unfortunately, that version of the game won't run in India. The same applies to other region-bound flavours of the game such as PUBG Mobile VN and PUBG Mobile KR. Even if you were to get your hands on a beta version of the game, it won't work because it is an invite-only program and requires a code.