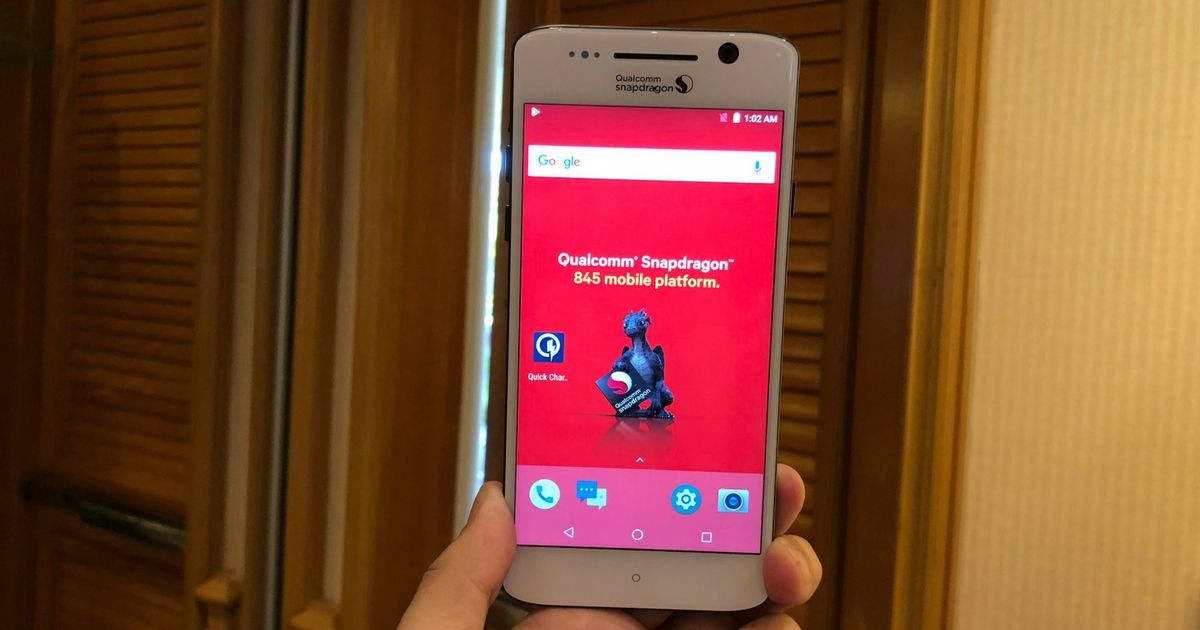 "The Snapdragon 710 and 730 SoCs are said to be manufactured using 10nm and 8nm fabrication processes respectively"
At this year's MWC in Barcelona, Qualcomm introduced its Snapdragon 700 series mobile platform. At the event, the chipset maker revealed only a few details about its upcoming 700 series SoCs. However, now the complete purported specs sheets of the Snapdragon 710 and Snapdragon 730 processors have been leaked on the interwebs, ahead of the launch.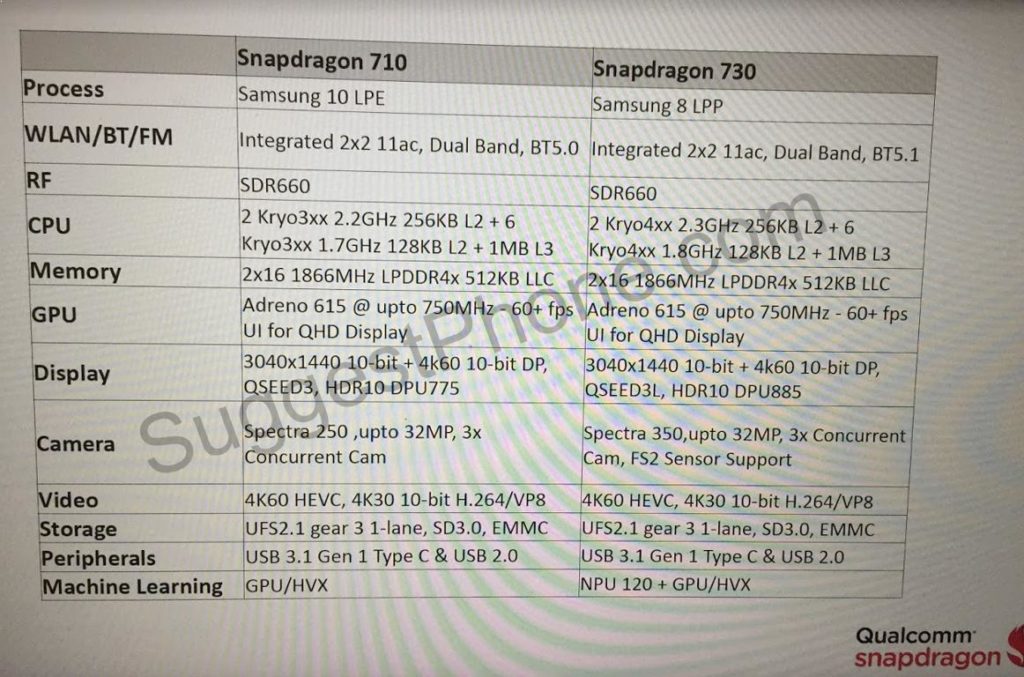 Talking about the Qualcomm Snapdragon 710 mobile platform first, the SoC will allegedly be built utilising Samsung's 10nm LPE (Low Power Early) fabrication process. If the reports are to be believed, the Snapdragon 710 SoC will come as a rebranded version of the Snapdragon 670 processor. The specs sheet reveals that the Snapdragon 710 platform will feature an hexa-core SoC consisting of two 2.2GHz Kryo 3xx cores and six 1.7GHz Kryo 3xx cores.
The leak further suggests that the Snapdragon 710 SoC will feature an Adreno 615 GPU with the highest clock speed of 750MHz, which will support 60+fps UI for QHD displays and offer HDR10 support. The Snapdragon 710 SoC is tipped to feature a Spectra 250 ISP with support for up to 32-megapixel and three concurrent sensors. The other leaked specs include support for UFS 2.1 and eMMC storage types, USB 3.1 and USB 2.0 ports, and machine learning support, which will be handled by the GPU and Hexagon digital processor Vector eXtensions.
As for the Snapdragon 730 SoC, the leaked specs sheet suggests that it will be manufactured using Samsung's 8nm LPP (Low Power Processing) fabrication process. This SoC is said to feature two Kryo 4xx cores with a clock speed of 2.3GHz and six 1.8GHz Kryo 4xx cores, aided by the same Adreno 615 GPU. Most of the connectivity features of the Snapdragon 730 SoC will be the same as the Snapdragon 710, except that the former will feature Bluetooth 5.1 as opposed to 5.0. Snapdragon 730 will offer a Spectra 350 ISP and FS2 sensor support, and will flaunt a dedicated NPU 120 to handle AI-related tasks.
According to Qualcomm, the Snapdragon 700 series mobile platform will deliver up to 2x improvements for on-device AI apps compared to the Snapdragon 660 SoC. Sadly, there's no word when the company is planning to launch its new 700 series processors.