"The Snapdragon 730G looks the most impressive out of the lot as it tops the chart"
Qualcomm's new trio of mid-range chips appeared on AnTuTu yesterday, just after they were made official by the company. Of the three, the Snapdragon 665 comes as a successor to the Snapdragon 660 SoC and the Snapdragon 730 comes as an improvement over last year's Snapdragon 710. There's also Snapdragon 730G, which focuses on gaming and has a number of improved features over the standard 730 SoC. In case you are wondering how these chips perform in numbers, you are in luck as the benchmarks are already out. However, do note that these are prototype chipsets being tested on the benchmarking platform and that's why you might see slightly different scores from the mass-produced chips that will eventually hit the market.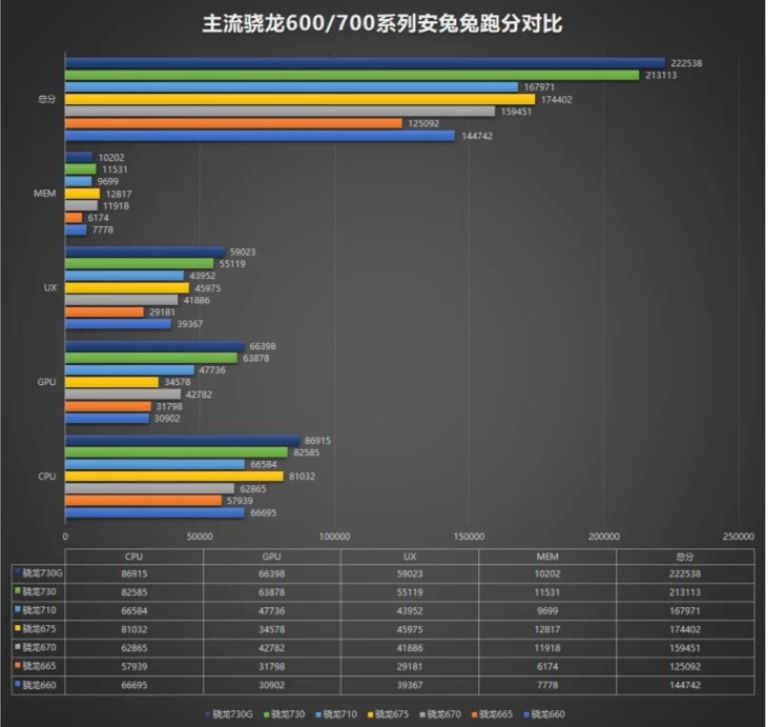 If you go by the scores, the Snapdragon 730G takes the lead in overall tests, edging past all other chips. The CPU score for the gaming-focussed chip is 86915 points and the GPU score is 66,398. Comparing this score with last year's Snapdragon 710, there's a huge chasm of 20,000 points as the former has 66,584 CPU points and an even bigger GPU difference with a 47,736 score. The Snapdragon 730 comes second on the table, being 4000 CPU points behind the gaming chipset and around a 3000 point difference in GPU scores.
Last but not least, the new Snapdragon 665 only manages to outdo its predecessor, while being bested by the likes of the older Snapdragon 675 which is already on a number of smartphones like the Redmi Note 7 Pro. In fact, it gets outpaced by its predecessor in the CPU test by nearly 10,000 points, which is surprising. All the new chipsets come with improvement in key areas such as gaming, photography, and artificial intelligence. (AI) If you're more interested in specifications, the new 7xx series chips are based on the 8nm fabrication process while bringing a more powerful Adreno 618 GPU to the premium mid-range segment. For more info, check out the full details here.