"The Snapdragon 8150 SoC is next-gen flagship chipset from Qualcomm, expected to launch next month"
Qualcomm is all set to unleash its upcoming Snapdragon 8150 SoC, probably by next month. The successor to the Snapdragon 845 mobile platform will power most of the 2019 flagship smartphones. Ahead of the launch, the results of the AI performance – which is considered to be the biggest forte of the Snapdragon 8150 chipset – has been released, and the chipset has topped it with an unmatched score of 22,082.

The AI benchmark score published by ai-benchmark site reveals that the dev SD 8150 platform (i.e. a prototype board) has defeated the new Huawei's 7nm HiSilicon Kirin 980 SoC with close to double the points. The latter only managed to nail 12,026 AI-score despite boasting dual NPUs for Artificial Intelligence (AI). The silicon was placed fourth on the benchmark list, just behind the Snapdragon 845 silicon. Occupying the second spot is MediaTek's unannounced Helio P80 Dev Platform with 19,453 points.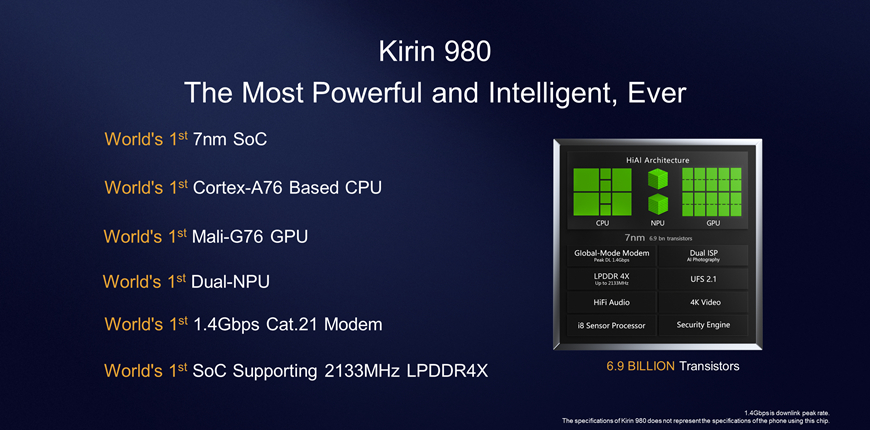 With the score, the Snapdragon 8150 has set a new benchmark in the AI performance. The SoC was tested on a device with 6GB of RAM and Android 9 Pie. In related news, the chipset was allegedly spotted on AnTuTu benchmark site recently. There the silicon scored 362,292 points, which is said to be higher than Apple A12 Bionic's score, which carries an overall performance of 352,405 points.
Interestingly, the AI benchmark list showed the Google Pixel 3 XL smartphone as well. The catch here is that despite boasting the same chipset as the OnePlus 6, the Pixel 3 XL got a mediocre score of 6895. The OnePlus 6, on the other hand, achieved a spectacular score of 12,274. The reason behind the lag for Pixel-series phone could be the Google's dedicated core for image processing.