"SD845-powered prototypes give us a peek at 2018's flagships and what all they could offer"
Faster, power efficient and smaller… that has been the pitch for new processors from Qualcomm over the past few years. However, its latest Snapdragon 845 turns that on its head, as its size remains the same as its predecessor, but the new chipset bets big on next-gen technologies apart from offering improved performance and battery efficiency. As detailed in our previous article on the top things to know about Qualcomm Snapdragon 845, the company wants to ensure that upcoming devices are infused with AI and promise a more immersive experience, among other things. At the Snapdragon Tech Summit, we saw some demos running on the latest chipset from Qualcomm and also some prototype devices equipped with the SD845. Referred to as Mobile Test Platform (MTP), these devices gave us a good idea of what all can we expect from 2018's flagship smartphones.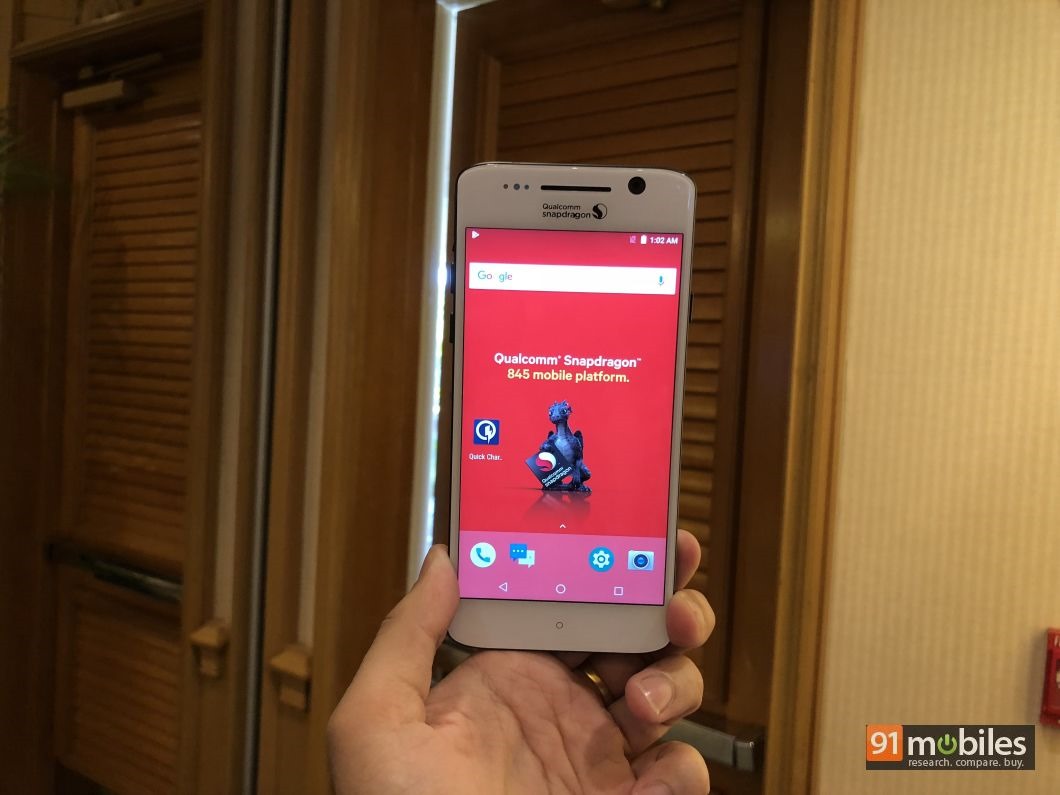 PS: there were two separate MTPs, but since they were testing platforms, several features were disabled on them, and one of the two was noticeably thicker, with a number of ports.
Cameras are one of the biggest talking points of the Qualcomm's latest. Among benefits like better colour volume and 4K HDR video capture, the processor also offers Deep Portraits even with a single camera module. It ensures that the user can get DSLR-like bokeh effects without requiring dual cameras to measure depth. In the demo, it worked beautifully, and also allowed one to replace the background or turn it to black and white, without making the end result seem too artificial. Interestingly, it works differently as compared to the Google Pixel 2 duo (review) which utilises Dual Pixel Autofocus tech to get depth info.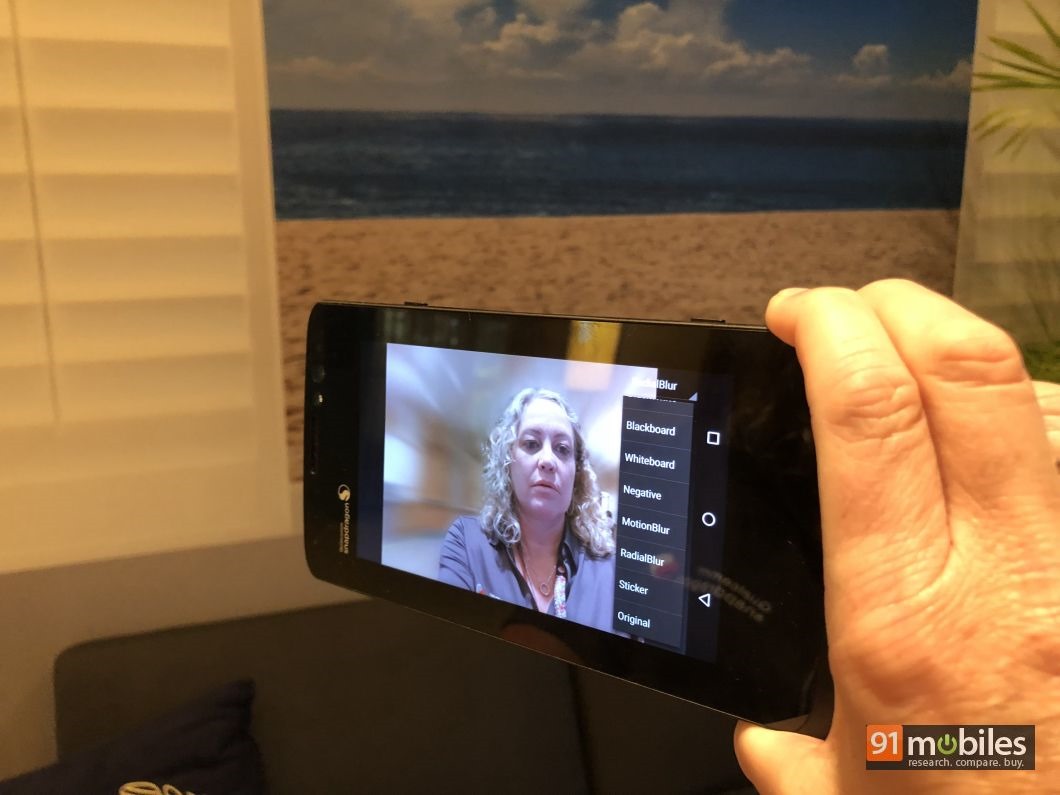 Snapdragon 845 will also enable developers to offer impressive video effects. In a demo running on the previous-gen SD835, the company showcased real-time filters in videos, which will be even smoother with the new processor.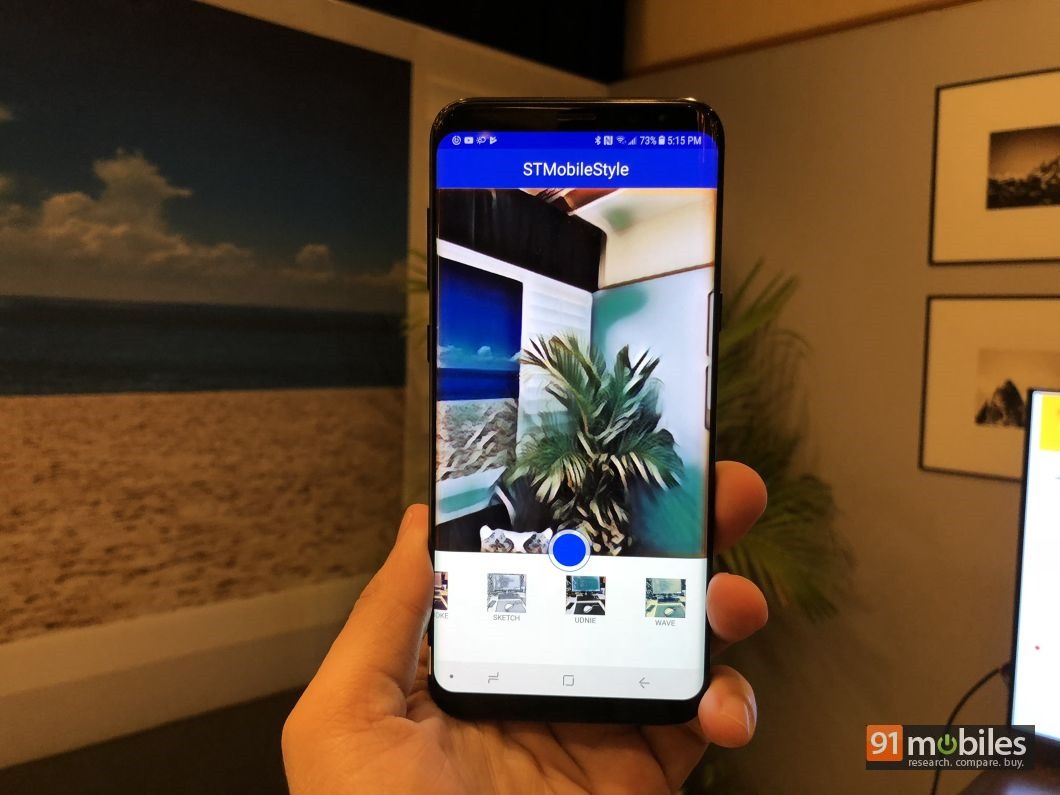 Security is another area of focus with the Qualcomm SD845. Along with a dedicated Security Processing Unit (SPU), it also comes with Trusted Execution Environment. The former is a hardware-based security mechanism, while the latter works outside of the High-level operation system (HLOS) to ensure that the device is protected against viruses and trojans. In a demo, the chipmaker showcased how its security methodologies can work against things like GPS spoofing – which will be quite useful for delivery and cab-hailing services.
Qualcomm Snapdragon 845-based prototype units
Virtual Reality (VR) is one of the biggest buzzwords these days, and attempts to offer an immersive virtual experience. Then there's Augmented Reality (AR) which augments the environment around us. Mixed Reality aims to offer the best of both worlds, and Qualcomm's Snapdragon 845 brings all of them together with eXtended Reality. Devices powered by it will be capable of offering room-scale experience with 6DOF. While the demonstrations we tested out were based on its predecessor, the SD835, they suggested that new-age devices will change the face of education, healthcare, shopping, virtual conferencing and more.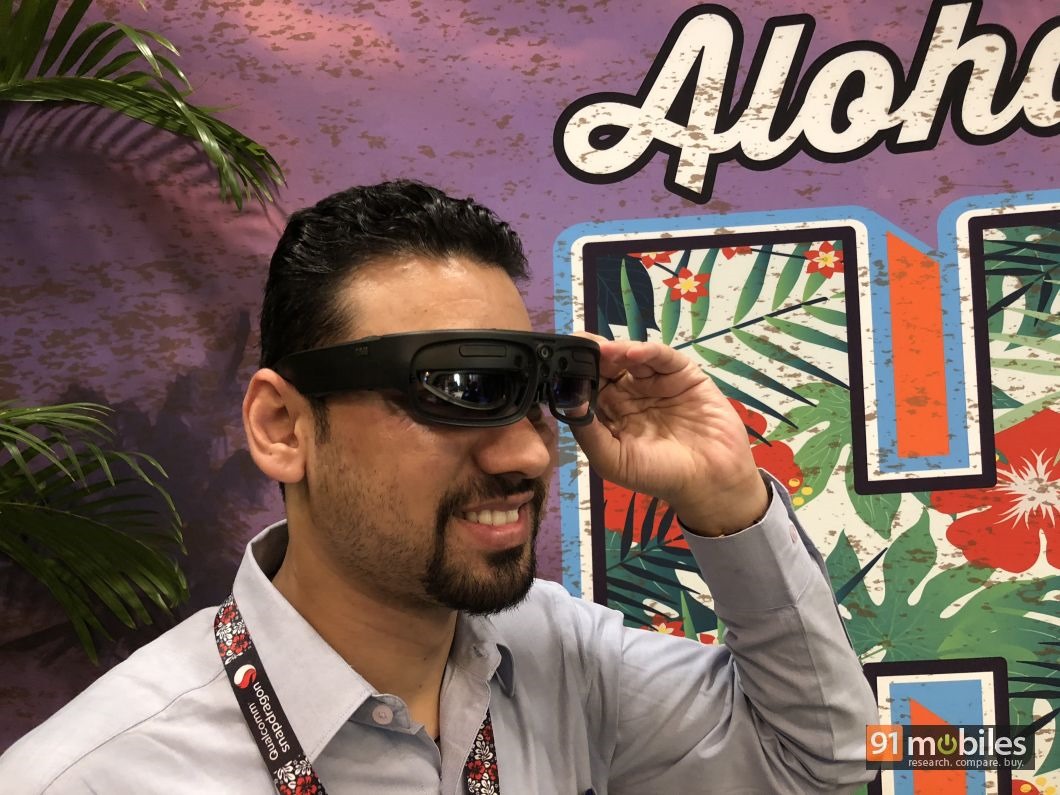 Snapdragon 845 also comes with audio improvements. It features Aqstic Voice AI, which works even in the noisiest conditions and draws low power. It can also activate with two different trigger words and supports Google, Amazon Alexa and Baidu's voice assistants. Qualcomm also demoed a reference smart speaker fuelled with the latest SoC and working with 'Hey Snapdragon' hotword. The company also announced the AQT1000, a Hi-Fi DAC to USB Type-C earphones, and bettered Bluetooth connectivity with TrueWireless tech that works with multiple headphones or speakers simultaneously and consumes up to 50 percent lesser power.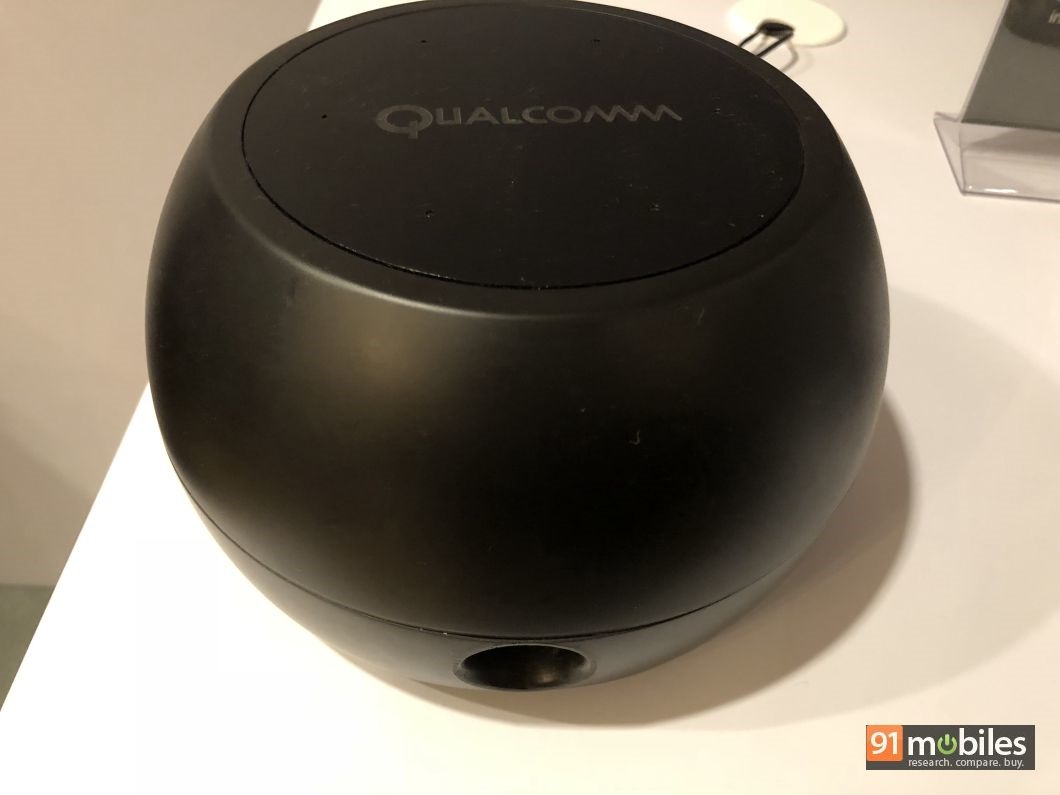 The Snapdragon 845 is also promises 20 percent faster LTE speeds versus the SD835 thanks to the new X20 modem. It offers the support for the latest Wi-FI 802.11 ad standard, which supports speeds of up to 4.6Gbps.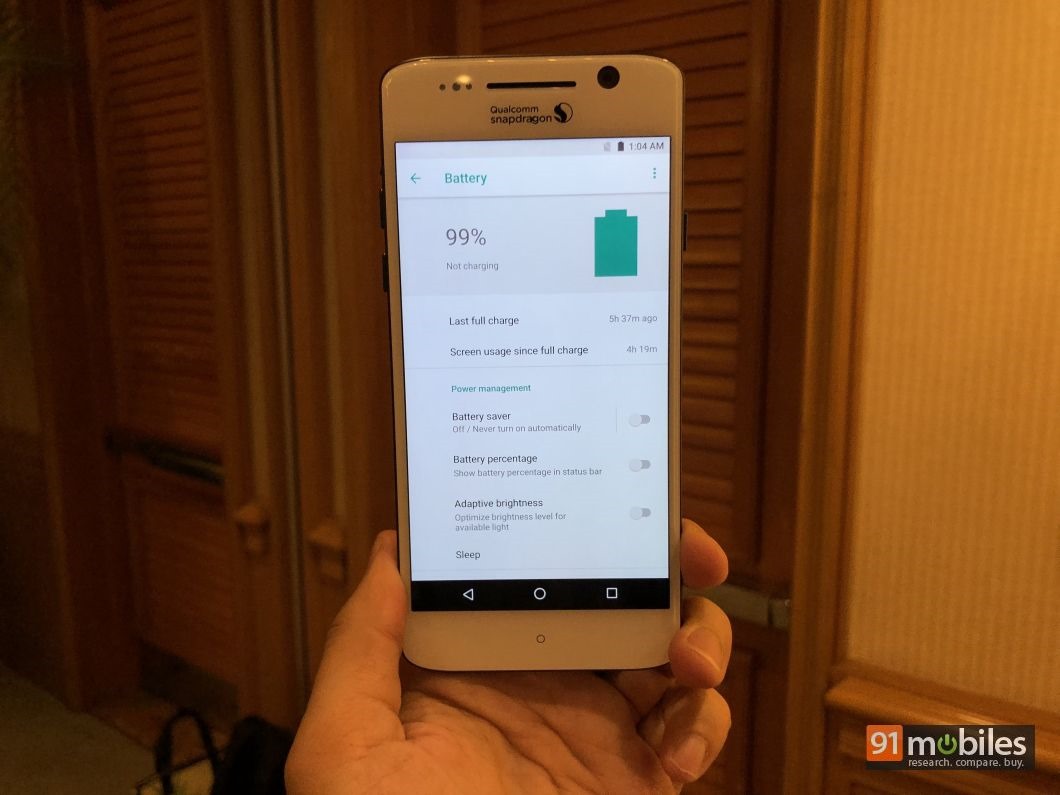 Even with all these capabilities, the all-powerful Qualcomm Snapdragon 845 doesn't miss out on the basics. Running the same Manhattan benchmarks, it consumes significantly lesser power in comparison to a device using Snapdragon 835. What's even more interesting however, is the brand claims that the new chipset will be more battery-efficient than its mid-tier solutions such as SD660. It's quite fast too, and the company showcased Lineage 2: Revolution running at full HD resolution on the prototype unit even though the regular game is available in 720p.
All in all, the demos and these prototypes give an exciting peek at the capabilities of 2018's flagships.
Disclosure: this writer attended the Qualcomm Snapdragon Tech summit on Qualcomm India's invitation.