"The Qualcomm Snapdragon 855 SoC is expected to come with the brand's new 7nm process chipset called the X24, which supports 2Gbps LTE speeds"
Earlier this month, the chipset giant Qualcomm unveiled its news Snapdragon X24 modem, which came as the world's first chipset to utilise the 7nm fabrication process. Now, according to a report by the reliable gadget tipster Roland Quandt, Qualcomm's next-gen Snapdragon 855 processor could also utilise the new 7nm manufacturing process.
Qualcomm won't say it, but their contractors do. Snapdragon 855 (SDM855) is the first 7nm SoC. (probably the one the X24 modem ends up in) pic.twitter.com/Ot1J34fQoG

— Roland Quandt (@rquandt) February 15, 2018
According to the source, while Qualcomm hasn't officially revealed this yet, the brand's manufacturing partners say that the Snapdragon 855 will arrive as the world's first 7nm SoC. The new SoC is also expected to come with the company's X24 LTE modem, which can support up to 2Gbps LTE speeds.
Qualcomm's current flagship processor, the Snapdragon 845, is being built on a 10nm Low Power Plus (LPP) fabrication process. This is a slightly upgraded version of the 10nm Low Power Early process, which was used to develop the Snapdragon 835 processor. The newer 10nm LPP fabrication process is touted to deliver 10 percent higher performance or 15 percent power reduction.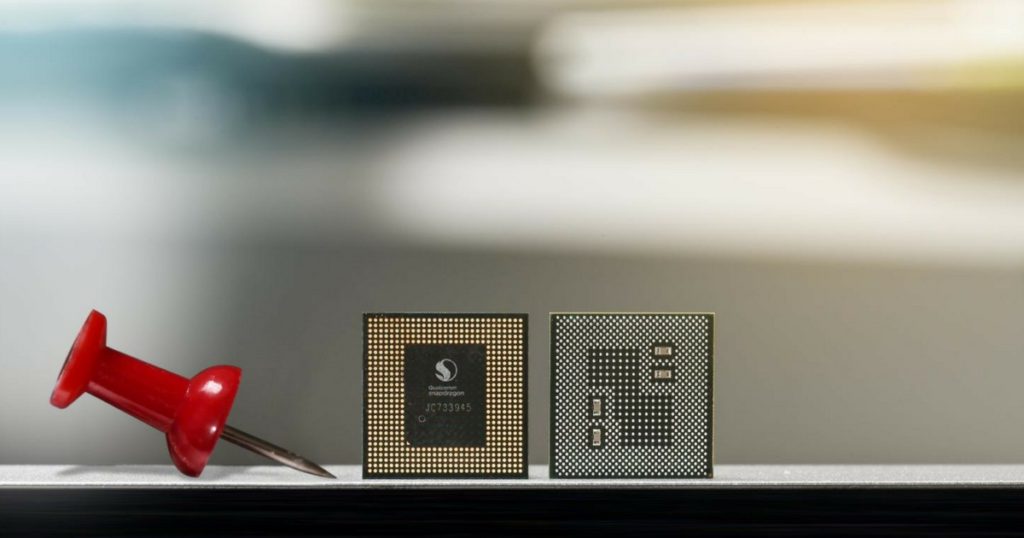 Not many details regarding the Snapdragon 855 processor are available at the moment. However, reports suggest that while Samsung's foundry business has been responsible for developing many Qualcomm chipsets in the past, the Snapdragon 855 SoC will likely be manufactured by Taiwan's TSMC. We can also expect the Snapdragon 855 to be more power efficient and offer significantly better performance than its predecessor.