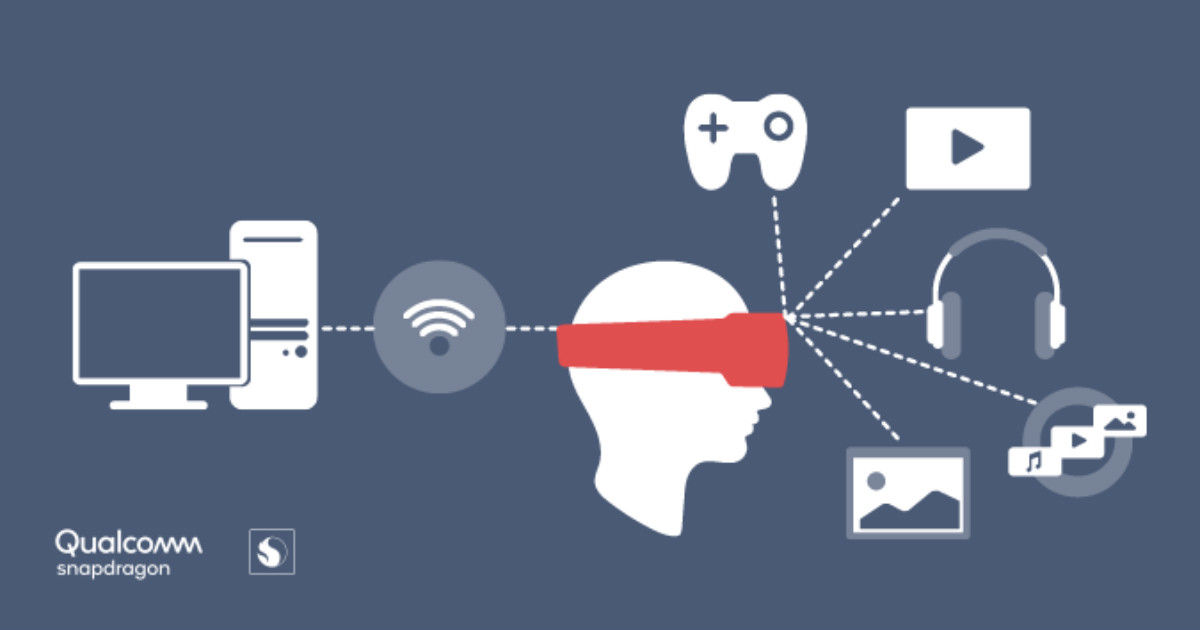 "Qualcomm's new VR headset reference design, dubbed 'Boundless XR', gives mobile VR with 6DoF and connects wirelessly for PC gaming"
Qualcomm is showing off a new VR reference design at the ongoing Game Developer Conference 2019, with a new headset that can work wirelessly with both mobiles and desktop PCs. The new VR headset reference design is called 'Boundless XR' and is based on the Qualcomm Snapdragon 845 platform. With the new design, the headset can work as a standalone mobile VR headset with six degrees of freedom (multiple axes of movement), and also connect to PCs via the short-range, high bandwidth 60GHz Wi-Fi band, to bring PC VR gaming to the platform.
The basis for the new VR reference design is to remove the reliance of VR headsets on cables and elaborate external accessory setups, which make the present desktop VR headsets a rather bulky package to assemble and carry around. You will, however, need an 802.11ad-compliant Wi-Fi router to use headsets made with this design. With the headset itself enabling six degrees of freedom, users can enjoy complete, all-round movement and accessibility in VR content without needing additional tethering. Latency of movement to visuals, which is often the issue with robust VR headsets, is rated at below 20ms, which should make the overall hand-eye coordination much smoother.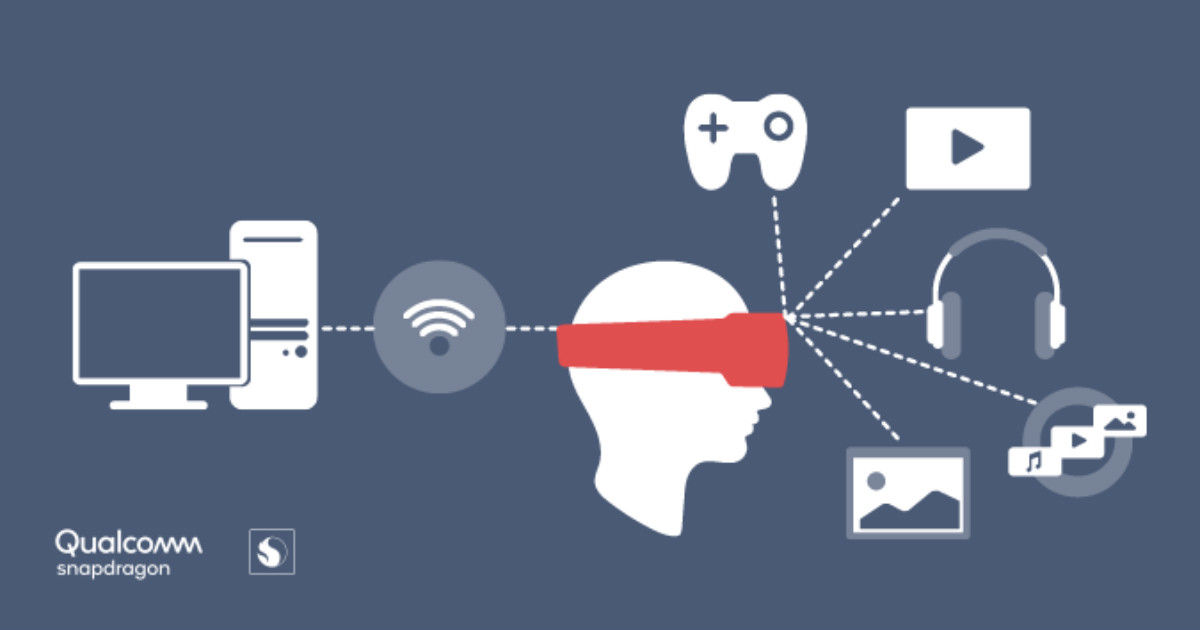 However, any PC that will be compatible with the new Qualcomm VR headsets will need to have 802.11ad Wi-Fi (for 60GHz Wi-Fi connectivity) and be able to run the compatible Qualcomm software on it. Based on Snapdragon 845, the VR headset is also designed to share some of the gaming load with the PC's processing power, thereby easing performance woes and suiting both PC and mobile VR gaming.
Qualcomm explains in its GDC 2019 presentation brief, "When in proximity to the PC, the HMD is designed to wirelessly connect to the PC and utilize rendering resources from the PC while keeping perception algorithms and display processing in the HMD. When not in proximity to the PC, the HMD can still operate as a Mobile Standalone XR HMD (a standalone mobile VR headset)."
It is this versatility that makes Qualcomm's design a very alluring factor. Part of the reason why virtual reality has so far failed to take off as a mainstream consumer product in every household is its complicated nature, coupled with the need to own separate headsets for mobile and desktop devices, multiple cables and tethering, and an overall bulky and expensive setup, all combining to become a bit of a put-off for consumers. Chinese OEM Pico will be the first company to use Qualcomm's reference specification, when it launches the Pico Neo 2 headset some time later this year. Other companies that are seemingly working with Qualcomm are WNC and HTC, the latter of which can open up a vast market for both Qualcomm and HTC.