"The new chipset could be dubbed as either Snapdragon Wear 429 or Snapdragon Wear 2700 and will be more powerful than current Wear 3100"
Qualcomm's chipset portfolio for wearables is all set to get a huge upgrade. The largest smartphone chipmaker is reportedly working on a new SoC for smartwatches that'll succeed the existing Wear 3100 silicone. According to WinFuture (via Android Police), the new SoCs from Qualcomm will be dubbed as either Snapdragon Wear 429 or Snapdragon Wear 3100. The SoC will be forged using a 12nm fabricated process instead of 28nm as seen with its predecessor. This will allow Qualcomm to stuff more transistors into the Wear 429/Wear 2700 to make it more powerful and power-efficient.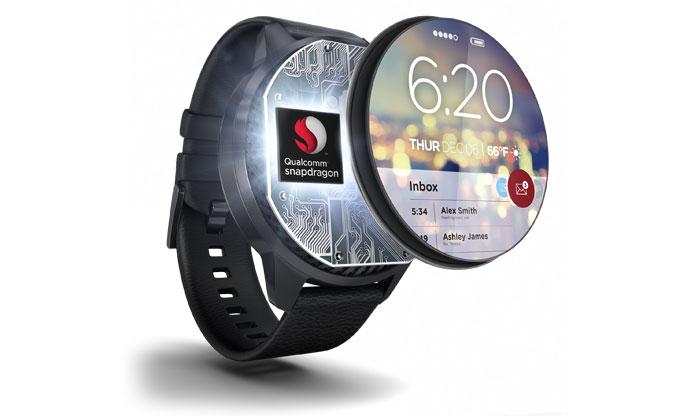 Moreover, the new Snapdragon Wear chipset will reportedly feature 64-bit support and Cortex-A53 CPU cores. The Snapdragon 3100, in comparison, has 32-bit design and Cortex-A7 cores. "Qualcomm is currently testing the SoC with 1GB of LPDDR3 RAM and 8GB of eMMC storage," added the report. There is expected to be a "Track3" feature as well, which is speculated to be a power-saving mechanism associated with the hardware that sends certain tasks to other lower-power chips/cores to save more battery life.
The Wear 429 name implies that it could be a tweaked version of Snapdragon 429 SoC, which also relies on the 12nm process and features the same A53-based cores. The SoC has driven some budget handsets including the latest Nokia 5.2 and is clocked at 2.0GHz. If the rumoured Snapdragon Wear 429 could come with similar clock speed, it'll be a substantial improvement from 1.2GHz in the Wear 3100.