The famous wireless peripheral manufacturers, Rapoo has launched a new Bluetooth keyboard for wireless connectivity up to a distance of 10 meters.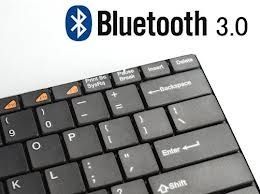 The new Bluetooth Keyboard is named as model number E6100 and uses Bluetooth 3.0 technology for its operation. It doesn't needs any additional receiver. It is compatible with all PCs and Laptops. There is an additional advantage of this wireless keyboard is that it can also connect with latest gadgets that use Bluetooth for connectivity like iPad, iPhone or any other Android Tablet or Smartphone. It is just 5.6mm thick.
It boasts a stainless steel base plate with space saving design. It is compatible with all Operating systems including Windows, iOS, Android and others. It works on 2 AAA batteries. You can find Fn key, which is a shortcut for Media Player and home page.
Your Windows System must be XP or above for its functioning. And the Android OS must be of 3.0 or above version for its operation.
Sunil Srivastava, Sales & Marketing Manager for Rapoo India stated, "We have seen customers struggling with any of the latest touch screen technologies, if they have to type long documents. They usually tend to get back to their laptops and desktops. With E6100 keyboard anyone can just switch on the Bluetooth of the device and instantly get started with their work. It's a compact, slim and eye catching keyboard which customer can choose to carry it along within their bag."
This Wireless keyboard is available with a price tag of Rs. 4,349 with 2 years of replacement warranty.