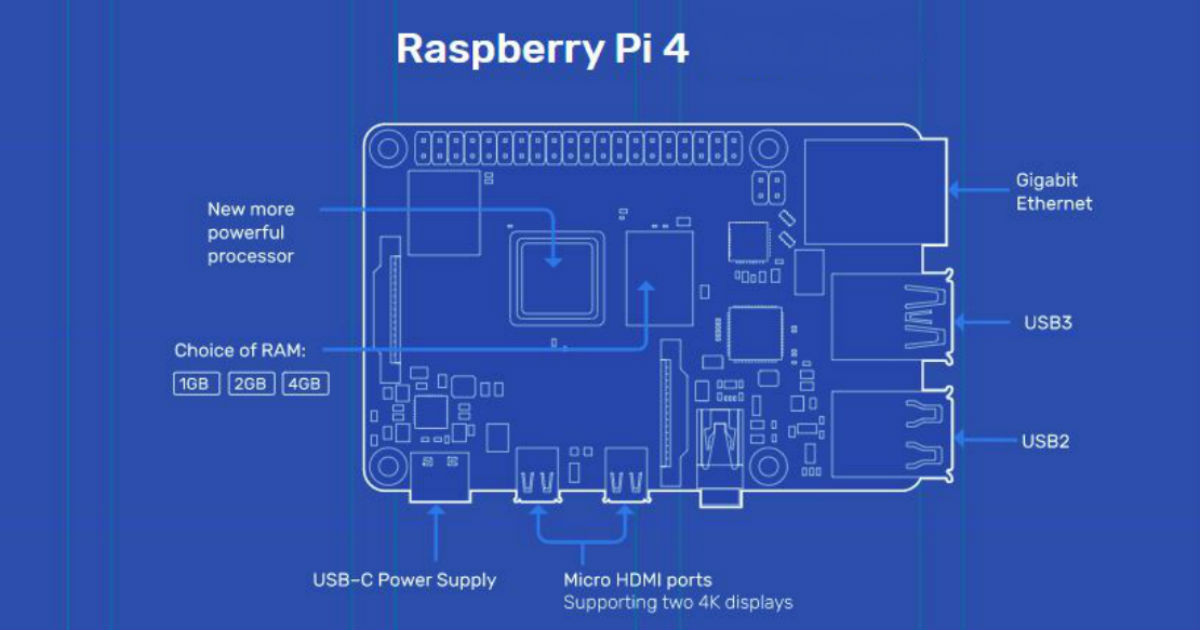 "The new Raspberry Pi 4 offers four Cortex-A72 cores, and can be configured with up to 4GB LPDDR4 memory"
Raspberry has launched its latest single-board mini computer series, the Pi 4. The much-loved computing platform of the developer community has introduced the new board with a host of upgrades, while keeping the price constant with its previous iteration, the Raspberry Pi 3B+. The most notable of all the upgrades come in the form of its processor, which now uses a Broadcom BCM2711 quad-core chipset comprising four Cortex-A72 cores.
This moves the board from the previous quad-core processor, which used four Cortex-A53 cores that offered lesser computing power and consumed more energy. This would make the Pi 4 more efficient as a developer platform, and allow makers to run heavier applications without compromising on maximum throughput. The next most important upgrade to the Pi 4 board is the much requested upgrade from DDR2 memory to DDR4. This would further allow developers to configure their single-board computers with faster memory standards, which come configured with the Pi 4 in 1GB, 2GB and 4GB variants.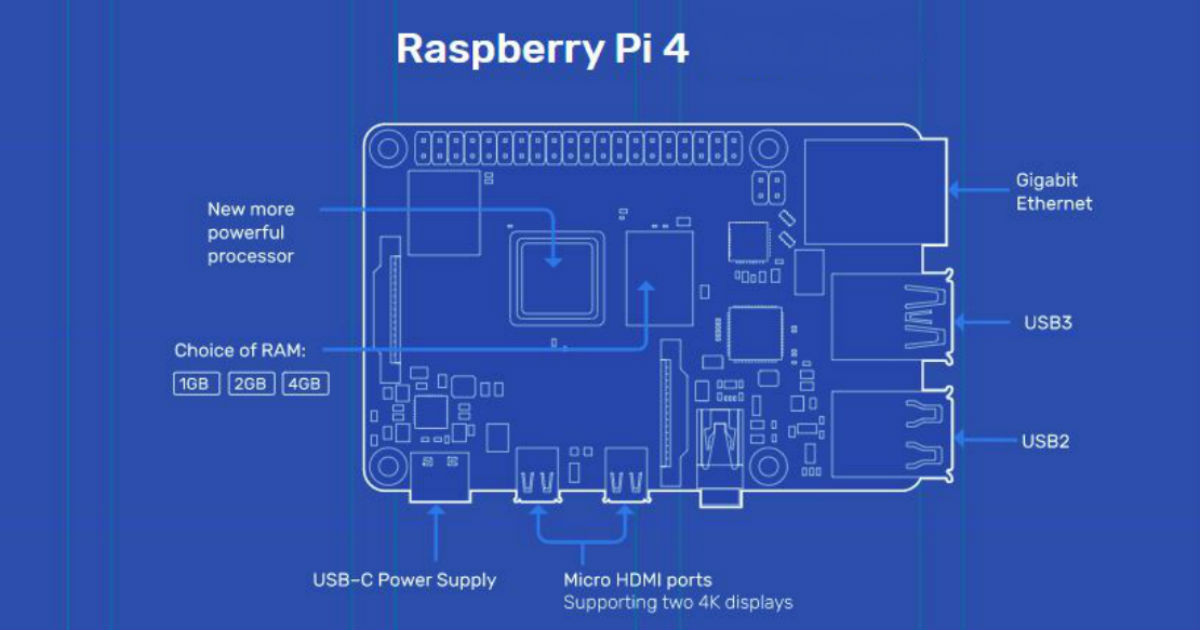 Graphics duties are handled by a VideoCore VI GPU, which gives support for the latest HEVC and H.265 codecs for 4K 60fps video output and playback. The board also includes two microHDMI output ports for dual-display output, something that the Pi platform has struggled with in the past. The dual-display support is one aspect that can give the Pi far more serious implementations in niche areas.
Other features include a dual-band Gigabit connectivity modem with 802.11ac Wi-Fi, which is a wee bit disappointing since while the implementation of 802.11ax (Wi-Fi 6) connectivity would have resulted in a slight increase in price, it could have also opened up the Pi's scope of usage in future-forward fields such as IoT, smart appliances, etc. Ancillary ports include two USB 3.0, two USB 2.0, a USB-C power supply, and the standard microSD slot for loading storage and operating systems.
The Raspberry Pi 4 starts at $35 (~Rs 2,400) for the 1GB RAM variant, $45 (~Rs 3,100) for 2GB and $55 (~Rs 3,800) for 4GB. The board is already up for sale across various e-commerce portals, including Raspberry's own e-store.