"While both the laptops get Nvidia's Ray Tracing GPUs, the 15-inch model gets an optional 4K OLED display."
Razer has unveiled two new laptops in its much-appreciated Blade portfolio. The latest models are the 15-inch Blade Advanced, and the 17-inch Blade Pro. Both the laptops present impressive tweaks to their internals as well as the chassis, and despite all the upgrades, somehow becomes more affordable as well. Both the laptops get the recently announced 9th generation Intel processors, which is pretty much what every manufacturer is gunning for. They also feature the very best of Nvidia's graphics, starting with RTX 2060 and going up to the top-of-the-line RTX 2080.
Razer Blade 15
The 15-inch model's key selling point is its optional display, which will be available with the optional RTX 2080 configuration. This is a 4K OLED panel with 60Hz refresh rate and 100 percent DCI-P3 colour gamut coverage. We expect this to be quite a stunner, in terms of the depth and pristine colour accuracy that it should produce. The basic configuration is no pushover either, featuring a 240Hz full-HD display and a minimum of RTX 2070 on the Blade 15 Advanced, and a 144Hz full-HD display with RTX 2060 on the Blade 15 Base. Other features include Wi-Fi 6 connectivity and per-key RGB LED lighting on the keyboard, which too has been improved.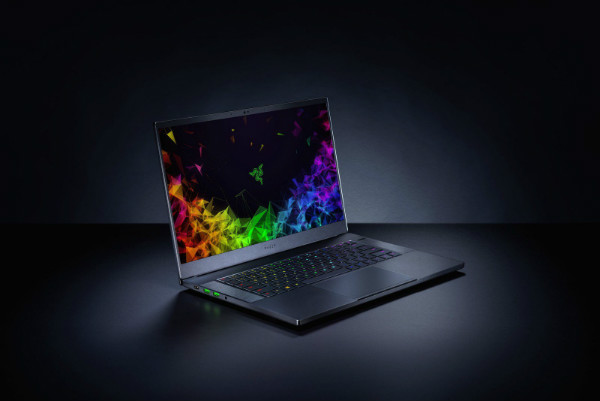 Prices for the Blade 15 begin at $1,999 (~Rs 1,40,000) for the Base version, while the Advanced version starts at $2,399 (~Rs 1,68,000). The laptops are available today in the USA and Canada, with global market availability coming in next month.
Razer Blade 17 Pro
The best bit about the Blade 17 Pro is its smaller chassis, which makes it more portable. While this means that some elements, such as the volume roller and side LED lighting on the trackpad have been removed, it makes up with elements such as a default 512GB SSD storage along with an M.2 SSD slot for upgrading storage by up to 2TB, 2.5Gb Ethernet connectivity, USB 3.2 Gen 2 ports, and a full-HD matte display panel with 144Hz refresh rate. With the new dimension of portability, the Blade 17 Pro becomes a really impressive option for a gaming laptop in the desktop-replacement class.
Prices for the Razer Blade 17 Pro begin at $2,499 (~Rs 1,75,000) in the base configuration, while upgrading to the RTX 2080 variant will cost $3,199 (~Rs 2,23,000). Unlike the Blade 15, the Blade 17 Pro will be available in all markets starting May.