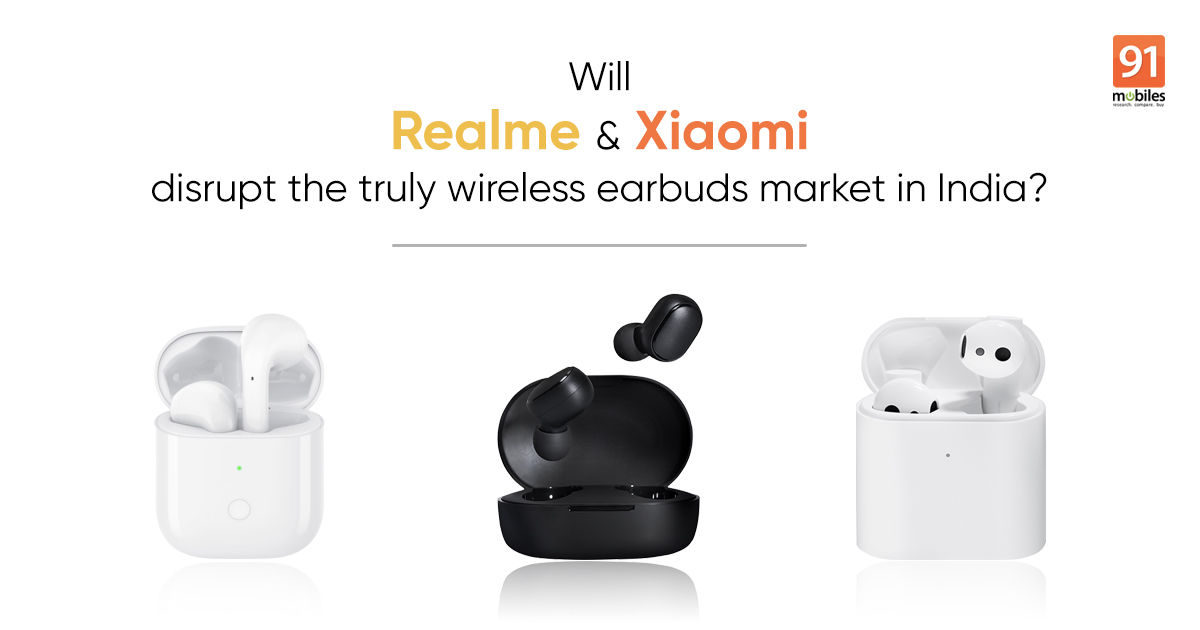 Truly wireless earphones (TWS) as a segment really took off after the launch of the Apple AirPods in 2016. At the time, the players in this market were few, and TWS earbuds were seen as premium accessories, out of reach for millions of budget consumers. This is why the market didn't take off immediately in India. The country has always been seen as an untapped market for hearables, which is why we are now noticing a sudden spike in the launch and adoption of truly wireless earbuds.
As per a Counterpoint report, the Indian hearables market grew a whopping 700 percent in 2019, led by Apple. This shows that consumers in the country are ready to cut the cord when it comes to buying earphones. Apple accounted for 27 percent of the TWS market share in India last year, followed by Noise, JBL and Samsung.
Realme quietly disrupted the TWS market in India
The Counterpoint research was particularly interesting as it mentioned that Realme captured 7 percent of the hearables market in India in 2019. This is impressive when you realise that the brand was able to reach the fifth position in the market after launching the Realme Buds Air in December.
The Realme Buds Air truly wireless earbuds have been popular in India thanks to their Apple AirPods-like design and premium features like wireless charging support, offered at an affordable price point of Rs 3,999. The Realme Buds Air opened the floodgates, allowing a large number of consumers the option to buy affordable yet good quality TWS earbuds.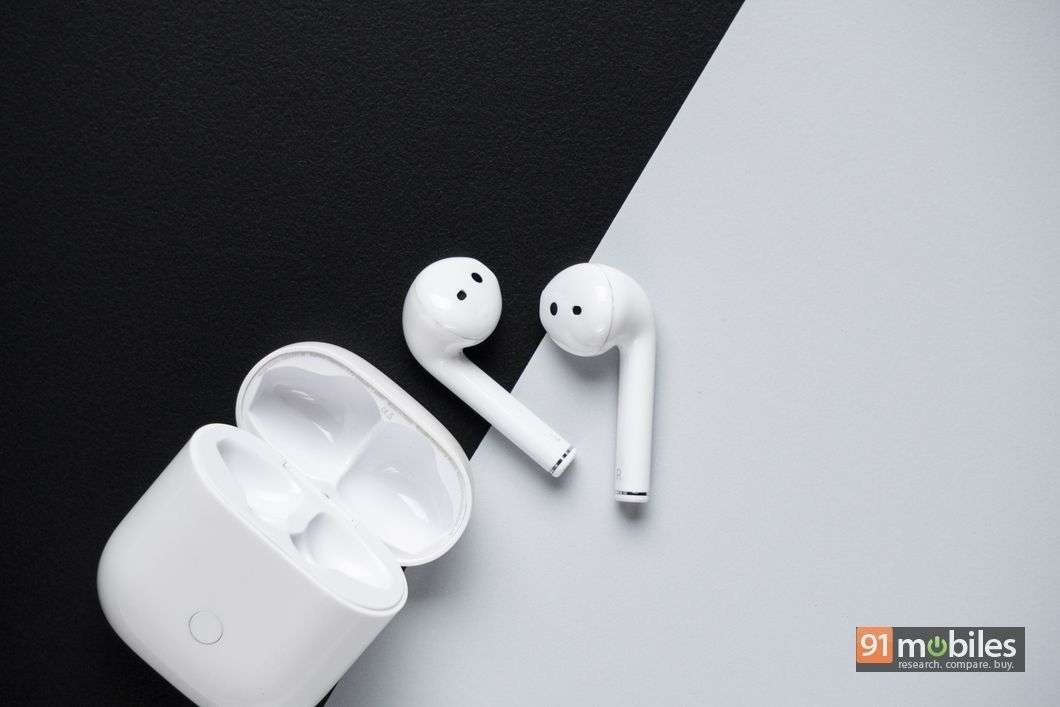 Realme recently launched the Realme Buds Air Neo, its second TWS earbuds, which are priced at Rs 2,999. While these earbuds come with fewer features, they still retain the AirPods design and are likely to attract even more people thanks to the entry-level pricing. Soon, the brand will launch the Realme Buds Q in India that will be priced under Rs 2,000. With these affordable TWS earbuds, Realme is set to increase its market share even further in the coming months. More importantly, the success of Realme has undoubtedly pushed other OEMs to launch affordable truly wireless earbuds in India.
Xiaomi's fingerprints will be all over the Indian TWS market in 2020
Xiaomi is ready to grab a major chunk of the hearables market in India. The company has a massive fan base in the country thanks to its affordable Redmi phones. Xiaomi has used this reputation to its advantage when launching IoT products like the Mi TV and Mi Air Purifiers in the country, and we expect the same from its TWS earbuds as well.
Xiaomi already looks like it's in a good position to take over the market. Not only has the company launched its first-ever Mi-branded TWS earbuds in India, called the Mi True Wireless Earphones 2, but its sub-brand Redmi has also launched the Redmi Earbuds S in the country for the first time. Both launches took place a few days from each other, which is no coincidence. Both the earphones fall in the sub-Rs 5,000 segment with the Redmi TWS earbuds priced as low as Rs 1,799. In fact, the Redmi Earbuds S are already the top-selling earbuds on Amazon.

No. 1 BEST selling Audio product on @amazonIN? 🔉

🥁 #RedmiEarbudsS 🥁

Best selling device on day one! Why am I not surprised? 😇 Indeed the best device with amazing design, great audio quality, 12 hrs playback, game mode, splash proof and a lot more! 😍#Xiaomi ❤️ #Redmi #TWS pic.twitter.com/arBzgr1XTI

— Manu Kumar Jain (@manukumarjain) May 27, 2020
Even POCO, which used to be a Xiaomi sub-brand, will soon launch the POCO Pop Buds TWS earbuds in India. While POCO is now an independent company, it is clear the brand stil shares resources with Xiaomi, or otherwise the POCO F2 Pro's similarities with the Redmi K30 Pro would be extremely coincidental.
Companies like Noise, JBL and Samsung are among the top five brands in the hearables market right now as they've had the first-mover advantage, but Xiaomi and Realme are expected to eat away some of their market share with affordable, sub-Rs 5000 TWS earbuds.
India's hearables market is expected to grow even bigger in 2020
Apple has been comfortably sitting at the top of the mountain in this segment for some time now, but that may soon change. Brands like Realme, Xiaomi, POCO and others that are entering the market with ultra-affordable truly wireless earbuds and are ready to disrupt the hearables segment, much like they have the smartphone segment. Like Apple, these OEMs are trying to create an ecosystem of products. Unlike Apple, these brands are making their ecosystems extremely affordable, which in turn makes it easier for consumers to get locked in without having to spend a fortune.
Like Apple, these OEMs are trying to create an ecosystem of products. Unlike Apple, these brands are making their ecosystems extremely affordable
With Realme, Xiaomi, OPPO and other OEMs ready to bring affordable truly wireless earphones to the country, Apple's market share is expected to take a hit in some form. Apple will most likely be overtaken in terms of unit sales, but it may not affect Apple in terms of profits. iPhone users will most likely buy the AirPods rather than the Realme Buds, so Apple's position in the premium segment may not get affected. Not to forget, OnePlus also has its own truly wireless earbuds in the offing as well. It's still early in the days to say how Apple will fare in the market, but things do look exciting for the hearables market in India in the coming months.