"The Realme Q series is the rebranded Realme 5 series that has just been announced in India"
The Realme Q series will be one of the first launches in a busy next month as it will be unveiled on September 5th. Now, a new teaser has revealed that the Realme Q series will boast the Snapdragon 712 SoC. We've already received confirmation earlier from Realme's CMO, Xu Qi Chase, that there will be four phones in the new lineup for China. It's also known that the Realme Q range is actually the Realme 5 series in disguise. That explains the three models but what about the fourth? There's around a week before the mystery gets uncovered.

Now, the teaser doesn't get into the specifics to address how many phones will get the same CPU. However, considering the Realme Q line is the rebranded version of the Realme 5 series, we expect the Realme 5 Pro's equivalent in China to at least come with the same chipset. One of the handsets is called 'Quad Raptor' (translated) referring to the quad cameras that will be a selling point for the series. Of course, there will also be the Realme 64MP camera handset too but we don't think it will be named the same in China, looking at the Realme 5 series rebranding. As for the rumoured Snapdragon 855-powered Realme X Pro, we shouldn't be expecting it anytime soon, according to Francis Wang, Realme's Head of Marketing.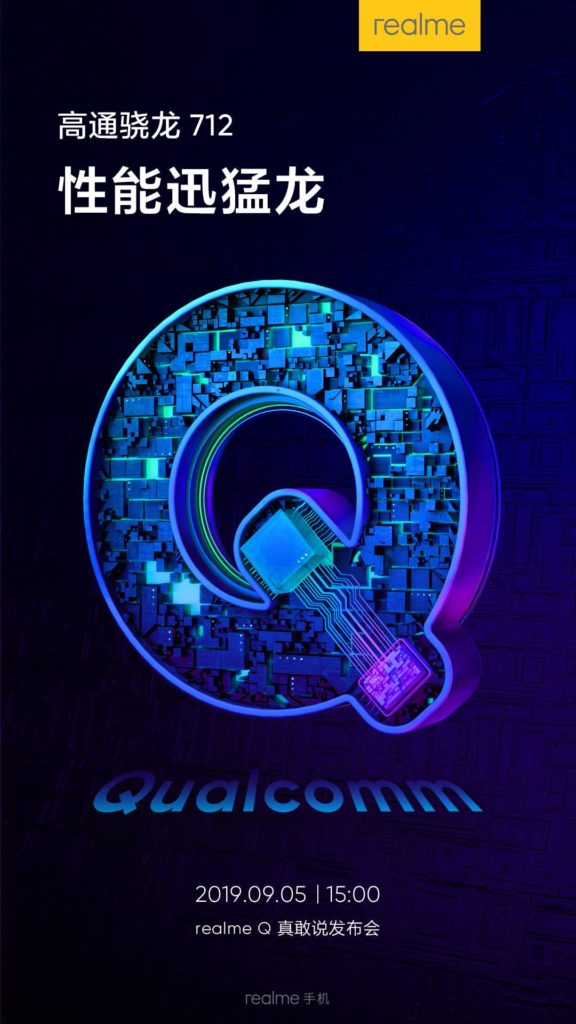 The Realme XT was just recently teased on social media by many publications and YouTubers as Realme's arch-rival Redmi prepares to launch the world's first quad-camera phone. The Realme XT comes in an eye-catching white colour with a subtle gradient and a glass finish body, instead of the polycarbonate build, we're used to of seeing from the company. In anticipation of the launch, the Realme X has also received a price cut in China for all the variants.