"After Realme RMA183 smartwatch, a new smartwatch with model number RMA161 has been certified in India"
Last month, we spotted a Realme device on the BIS website – this device was categorised as a smartwatch but its name was listed as Realme Band. This led to speculation that the company is working on a smartwatch, alongside the fitness band that it has already confirmed. Now, a new development has further strengthened the belief that the company's first-ever smartwatch could see the light of the day sooner rather than later.
Realme smartwatch could be in the works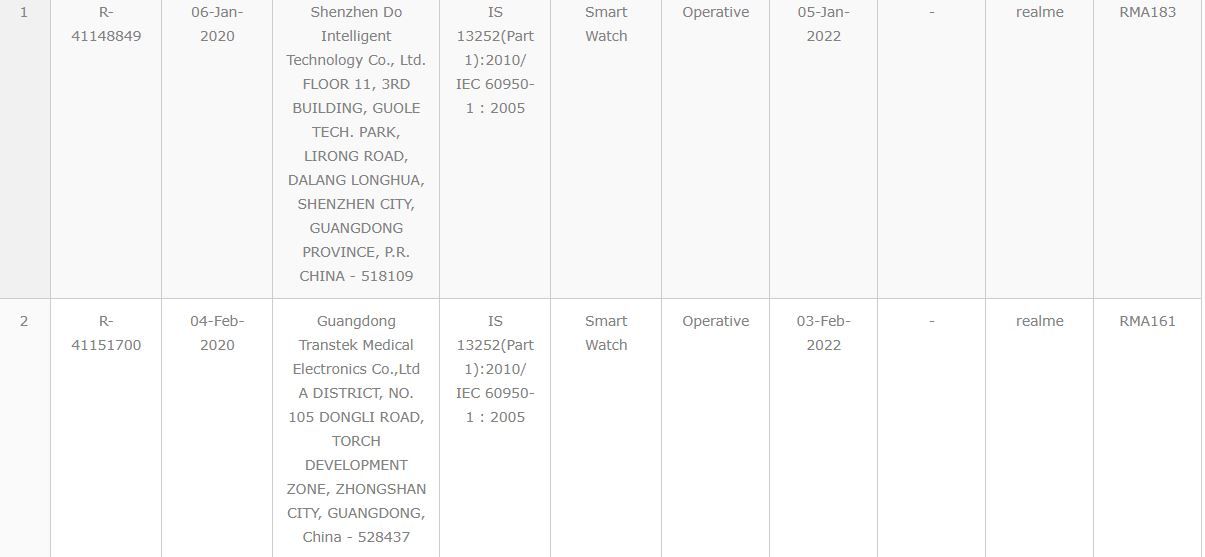 A new Realme smartwatch has been certified by the Bureau of Indian Standards (BIS), this one with model number Realme RMA161. To recall, the earlier smartwatch had the model number Realme RMA183, so either of the two could be the company's first smartwatch.
It is highly unlikely that Realme would bring two fitness bands in the Indian market during the initial days of its portfolio expansion, so we can safely expect one of the above-mentioned devices to be the Realme Fitness Band and the other one to be the Realme smartwatch.
Unfortunately, the BIS certification does not give us any idea as to what the Realme smartwatch specifications are going to be. That said, since the device has already received the BIS certification, we can expect to hear more news on the same in the coming days.
Meanwhile, the Realme Fitness Band is right around the corner and is slated for a February launch. In case you are curious as to what can be expected from the company's first-ever fitness band, you can head to our previous coverage of the same.