Highlights
Realme TV is now available for blind order on the Realme India website
You need to pay a Rs 2,000 deposit amount which ensures 100 percent chance of buying the smart TV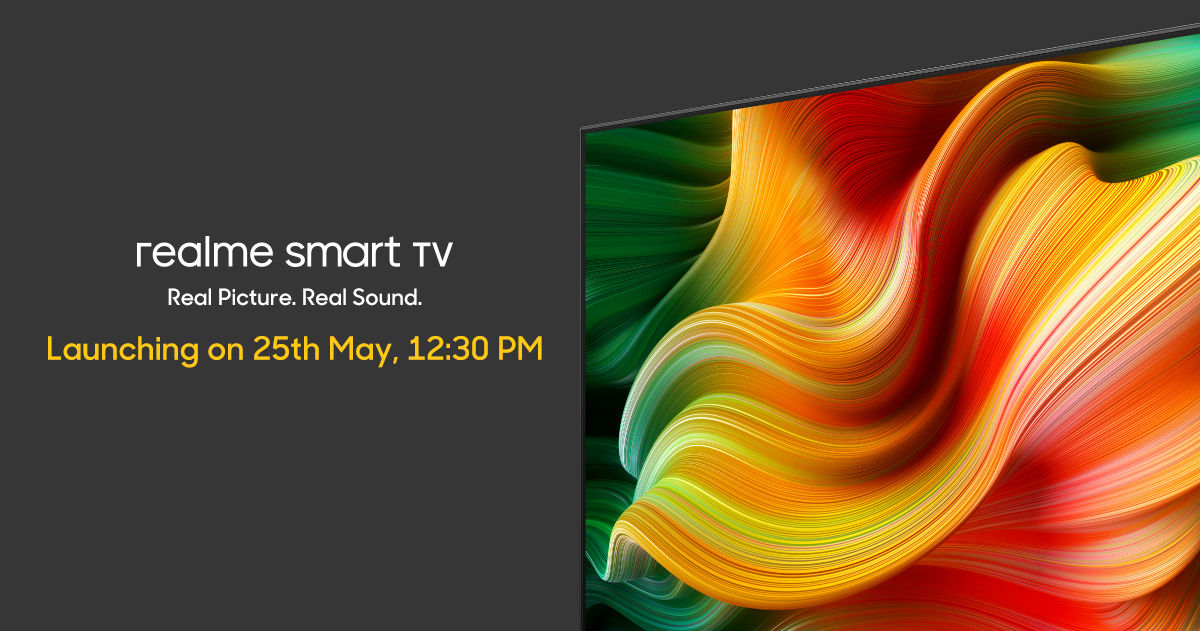 Realme TV is now available on 'Blind Order' on Realme.com, ahead of its India launch on May 25th. Interested customers who want to purchase the Realme TV before the company reveals its price in India can order the smart TV starting today. The Realme TV Blind Order will take place between May 18th and May 24th by paying a deposit amount on the Realme India website. The company has already revealed the Realme TV design and specifications, confirming that it will come with a bezel-less display, MediaTek processor, and features like Chroma Boost, up to 400 nits brightness, and 24W stereo speakers.
How to blind order the Realme TV
Head to the Realme India website to find the Realme TV Blind Order banner. In order to order the Realme TV, you will need to make a Rs 2,000 deposit any time until May 24th. The deposit amount ensures a 100 percent chance of buying the Realme TV in advance. The balance amount will need to be paid after the launch of the Realme TV on May 25th until May 31st. Realme will then deliver the Realme TV to customers who have paid off the balance amount.
Realme TV buyers will also receive a Rs 500 off coupon on every single order above Rs 5,000, which will be credited to the account on June 1st. The coupons are valid between June 1st and June 30th.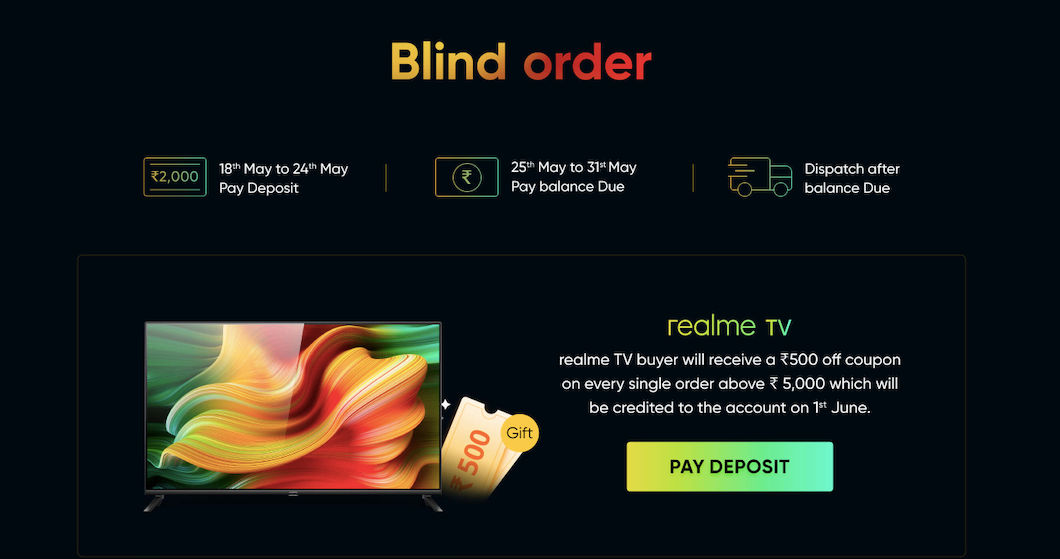 Coming to the Realme TV specifications, the company has revealed that the smart TV will feature an edge-to-edge display. The Realme TV will be powered by a 64-bit MediaTek quad core processor and will be equipped with four speakers with a 24W stereo output with Dolby Audio support. The TV will also get a Chroma Boost feature as seen on Realme phones, which will boost colour saturation to offer a punchier display. The Realme TV will most likely run on the Android TV platform, although the company is yet to confirm this bit. We will know more about the Realme TV price and availability on launch day.