"Powerful specs and fantastic AI cameras might be good in any colour, but they're irresistible in Fiery Gold option of the Realme U1"
There's a reason (actually, make that 'reasons') why the Realme U1 has been such a hit. It's fast, it's sexy, it takes good photos, and it offers great value for your money. And that's even more true for the Fiery Gold variant. Don't understand what we're talking about? Let's just say that this makes what was an attractive device even more insanely appealing…
That Fiery Gold colour? It's superawesomealicious
We gotta start off with this. Admittedly the Realme U1 is sexy in any hue — Ambitious Black, Brave Blue and Fiery Gold. But you really need to see a Fiery Gold U1 in the flesh to see what we mean. The deep, shimmery finish really highlights the phone's slim profile and Dual 2.5D build. It's also the perfect companion for the 13-layer laminated 'Light Pillar' design — just see how it catches the light and you'll be nodding your head in appreciation.
Fast as lightning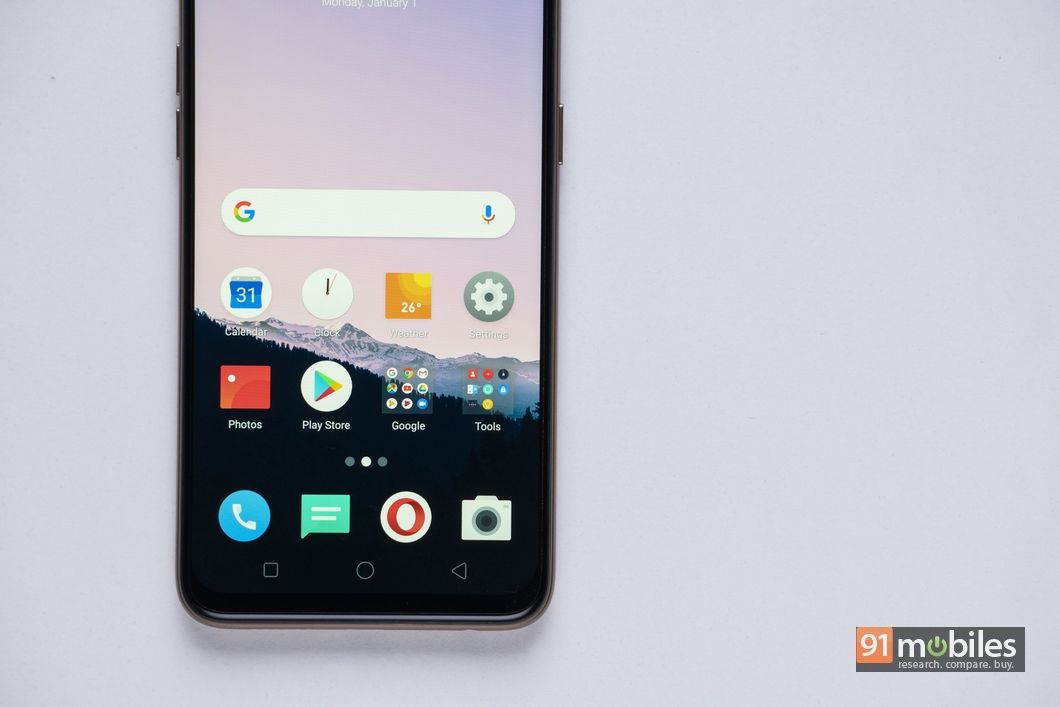 The Realme U1 says goodbye to the competition by packing in a powerful processor — the Mediatek Helio P70. This 2.1GHz octa-core chip is really fast, thanks to two quad-core clusters offering a balance between performance and battery efficiency. Speaking of which, the silicon is based on 12nm FinFET process and reduces power consumption by as much as 15 percent when compared to a 14nm chipset. But while this is pretty impressive, the SoC also ships with an advanced Mali-G72 MP3 GPU that comes with a clock speed of 900MHz making it perfect for the latest games. In fact, the graphics chip ensure that the new processor is 13 percent faster when compared to its predecessor, the Helio P60. Then there's the AI processing unit that can make even the amateur photographer seem like a pro. And with up to 4GB RAM, you know you're in for a slick, lag-free multitasking experience.
AI cameras make photographs even better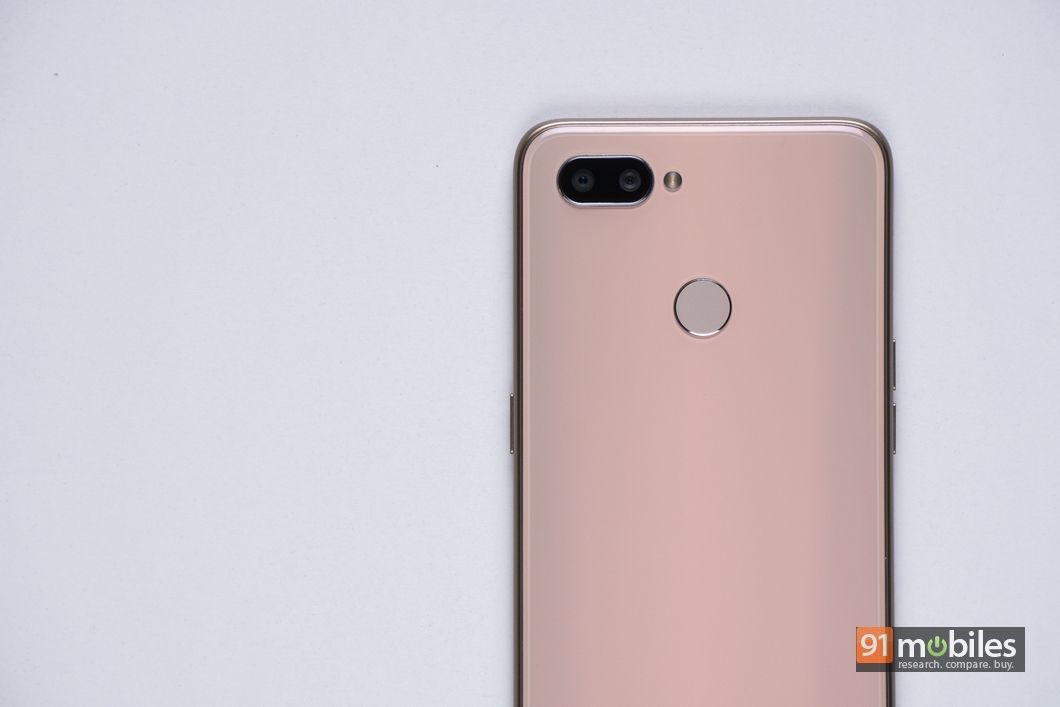 Realme have really pulled out all the stops when it comes to the cameras. Its AI tech gives you neat features like AI Beauty+ processing and Hybrid HDR. Making all this even better is the spanking new 25MP IMX576 sensor for selfies and a dual-camera system at the rear. Having a latest-gen sensor means crisp, vibrant selfies even in low-light situations, but that wasn't enough for the company — the 1.8µm pixels and multi-frame noise reduction are the icings on the cake for anyone who's been looking for a smartphone that takes great photos at night. Meanwhile, you're also guaranteed DSLR-like bokeh and amazing portraits, thanks to the studio-quality portrait lighting tech.
Extroverted yet sensible
The Realme U1 Fiery Gold looks stunning, but unlike a lot of its competitors, its sex appeal doesn't come at the cost of day-to-day practicality. For starters, Realme have managed to pack in a strong 3,500mAh battery (despite the U1's sleek frame). Then there's 2A charging for quick top-ups. But we're in love with two design decisions that we feel should be mandatory… the 3.5mm headphone jack (keep using your classic audiophile-grade cans) and a dedicated microSD slot (no need to pick between a second SIM or a bunch of movies).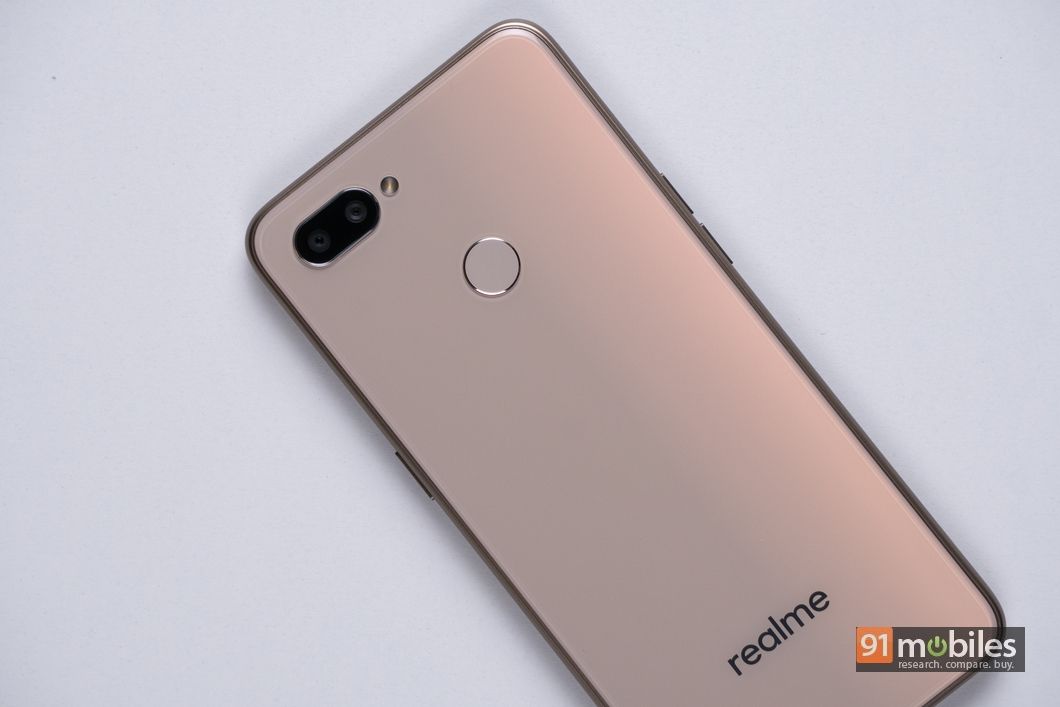 Sold already? Well, just wait till January 7th as the all-new Realme U1 Fiery Gold smartphone will be going on sale then.