"Realme X2 Pro is a competent OnePlus 7T rival at a lower price tag, but Realme still has to prove it can be a flagship maker"
Realme X2 Pro has been launched in India, marking the entry of the newbie brand in the premium flagship segment. This is a segment that is dominated by OnePlus smartphones, despite many a brand attempting to make inroads. As you may remember, OnePlus broke into the scene by launching affordable flagship smartphones or "flagship killers" as the company used to call them. These phones brought a premium design language with top-end specifications at low prices, making life hard for brands like Samsung and Apple in India. With the Realme X2 Pro, it looks like Realme is following in the footsteps of OnePlus.
Realme has had a terrific entry in a competitive smartphone market. Over the past year and a half, the company has been launching budget and mid-range phones that have gone toe-to-toe with Xiaomi's best smartphones. Now that Realme has proved it's capable of taking on Xiaomi, its next target seems to be OnePlus.
Realme X2 Pro price in India specifications make it a tough competitor to OnePlus 7T
To take on OnePlus, Realme knows it needs to create a flagship smartphone that nails everything right. From design to hardware to pricing, the Realme X2 Pro gets almost everything right. We say "almost" because no phone is perfect, and you can find flaws even on a phone as impressive as the Realme X2 Pro.
Here's a quick look at the Realme X2 Pro's specifications. The flagship sports a 6.5-inch FHD+ AMOLED display with a 90Hz refresh rate. It is powered by a Snapdragon 855+ SoC paired with up to 12GB of RAM. It houses a 5,000mAh battery with support for 50W fast charging support. It also features a 64MP quad-camera setup to top it off.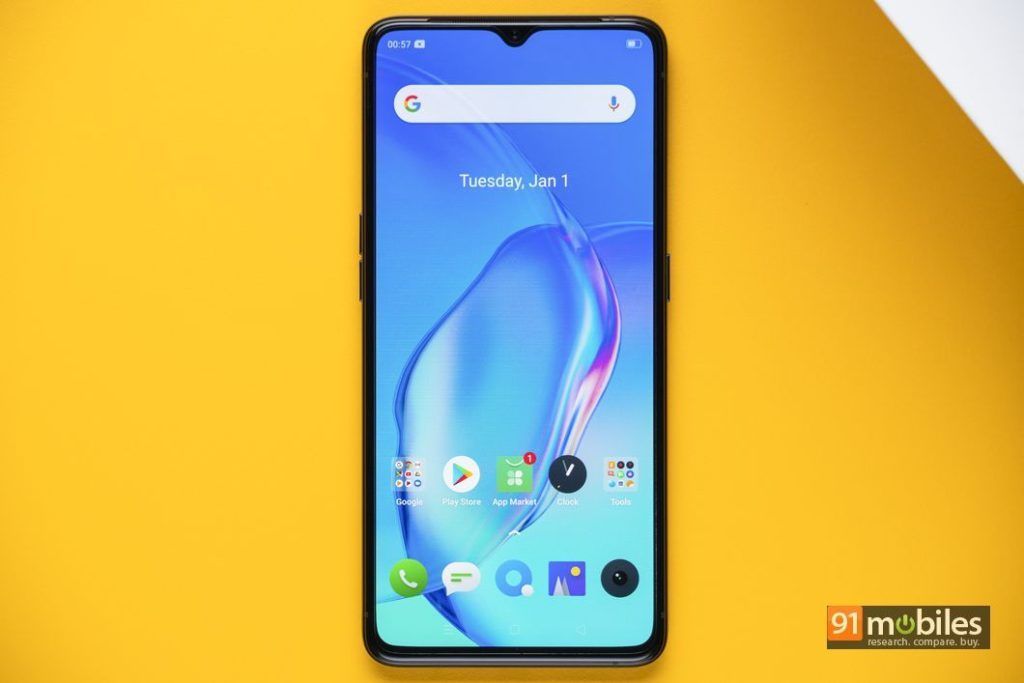 It's clear that Realme has gone all out at creating its first true flagship smartphone. The Realme X2 Pro has pretty much everything one expects to find in a flagship Android phone towards the end of 2019.
What's more impressive is the price of the Realme X2 Pro, which is the kind of disruptive that was seen from OnePlus a few years ago. Realme X2 Pro starts at Rs 29,999 in India. In comparison, the OnePlus 7T with Snapdragon 855+ SoC starts at Rs 37,999, though it is selling for Rs 34,499 in an ongoing sale.
Realme X2 Pro software needs to be better
When it comes to making a flagship phone, Realme has taken a page out of OnePlus's book. The Realme X2 Pro gets a lot of the same features as the OnePlus 7T. Both the phones offer 90Hz displays and are also powered by the same chipset. In terms of performance and premium in-hand feel, both the phones are likely to offer a similar experience.
That being said, a major reason OnePlus has enjoyed a strong fanbase is due to the software. OxygenOS has been lauded for offering a clean, close to stock Android look sprinkled with some useful features and a really fast response time.
Realme, on the other hand, uses Oppo's ColorOS which is notorious for offering bloatware with tons of preloaded apps and heavy customisation. This makes ColorOS harder to digest or match the benchmark set by OxygenOS among Android users.
To fix this, Realme is taking another page out of OnePlus' book as it is working on RealmeOS. This will be a dedicated operating system for Realme phones, which is rumoured to look similar to OxygenOS. A Realme flagship running a stock-ish RealmeOS without ads or bloatware could help the brand attract buyers from the OnePlus fold.
Realme needs to prove itself a flagship brand
The biggest difference between Realme and OnePlus is the brand image. OnePlus entered the market as a flagship phone maker to take on the likes of Samsung and Apple. It has created a clear image for itself. Realme, however, started off as a budget and mid-range smartphone maker, much like Xiaomi's Redmi sub-brand. For Realme and Redmi both, the challenge is to get people to believe that they can make good flagship phones.
The Redmi K20 Pro met with some criticism as Redmi fans found the price to be slightly higher than, say, the POCO F1. It is unclear whether Realme fans would be willing to spend close to Rs 30,000 when they know that a OnePlus flagship can be found at the same price. Realme has just entered the premium smartphone market and it still has a ways to go. But with the Realme X2 Pro, the company has made its presence felt, giving OnePlus a few reasons to be worried.