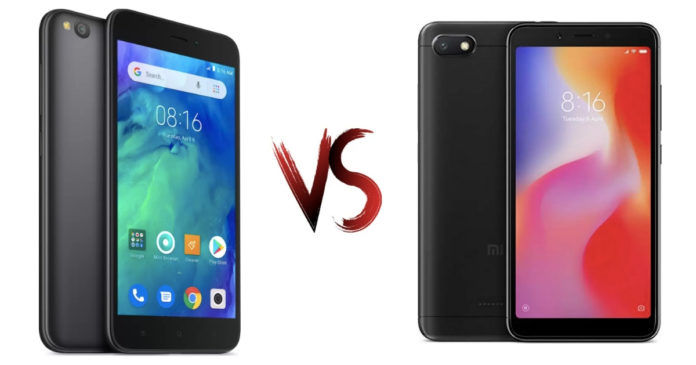 "The all new Redmi Go budget smartphone is positioned below the Redmi 6A"
Xiaomi has now officially announced its budget smartphone, the Redmi Go, in India. The phone was originally announced in January 2019 as the brand's first Android Go handset. This is a trimmed down version of Android Oreo, which is developed for budget smartphones and will run without any lag on such devices. Like other Android Go phones, the Redmi Go phone has basic hardware and is quite affordable.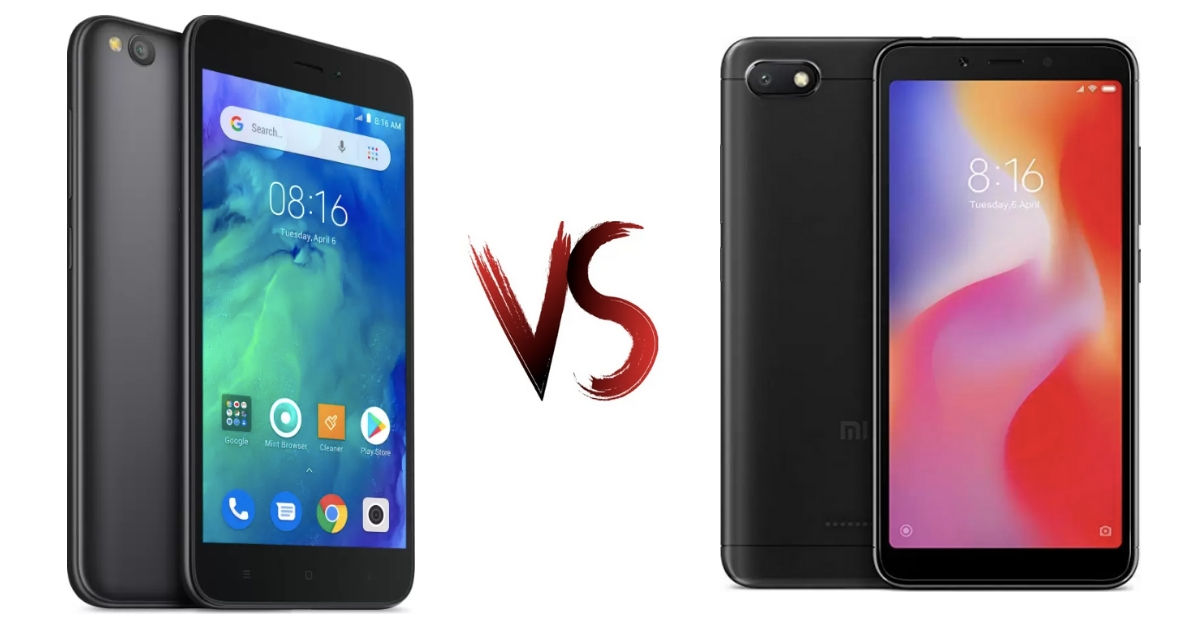 Redmi Go is mainly targeted at those who are just graduating from a feature phone to a smartphone. It is the perfect phone to do that, but Xiaomi already has a similar phone to offer. The Xiaomi Redmi 6A is a budget smartphone, which costs a little more than the Redmi Go. Therefore, in this post, we are going to compare the Redmi Go with the Redmi 6A to see which one is a better option for first time smartphone users.
Redmi Go vs Redmi 6A price in India
Since both of these are budget smartphones, you will not have to spend a lot of money to get your hands on one. The Redmi Go price in India is obviously priced lower than that of the Redmi 6A. You can purchase the Redmi Go for Rs 4,499 and it comes with 1GB RAM and 8GB of onboard storage; it comes in only one configuration. You can have it in either Black or Blue colour option. Official sale starts on March 22nd via Mi.com. Mi Home Stores and Flipkart.
Compared to the Redmi Go, the Redmi 6A starts at Rs 5,999, a difference of Rs 1,500. However, you get a lot more for the extra money, so it is definitely something you should look in to. The base variant comes with 2GB RAM and 16GB of storage. The variant with 3GB RAM and 32GB storage is available for Rs 6,499. The phone is available in Black, Blue, Gold and Rose Gold colour options.
Redmi Go vs Redmi 6A specifications
Like we said, the Redmi 6A offers a lot more for the extra Rs 1,500 that you pay. Of course, the Redmi Go gives you a stock Android experience, but remember, it is a trimmed down version of Android Oreo and you can only install Lite versions of Google apps, such as YouTube Go, Gmail Go, Maps Go, etc. Let's compare the specifications and see the difference between the two phones.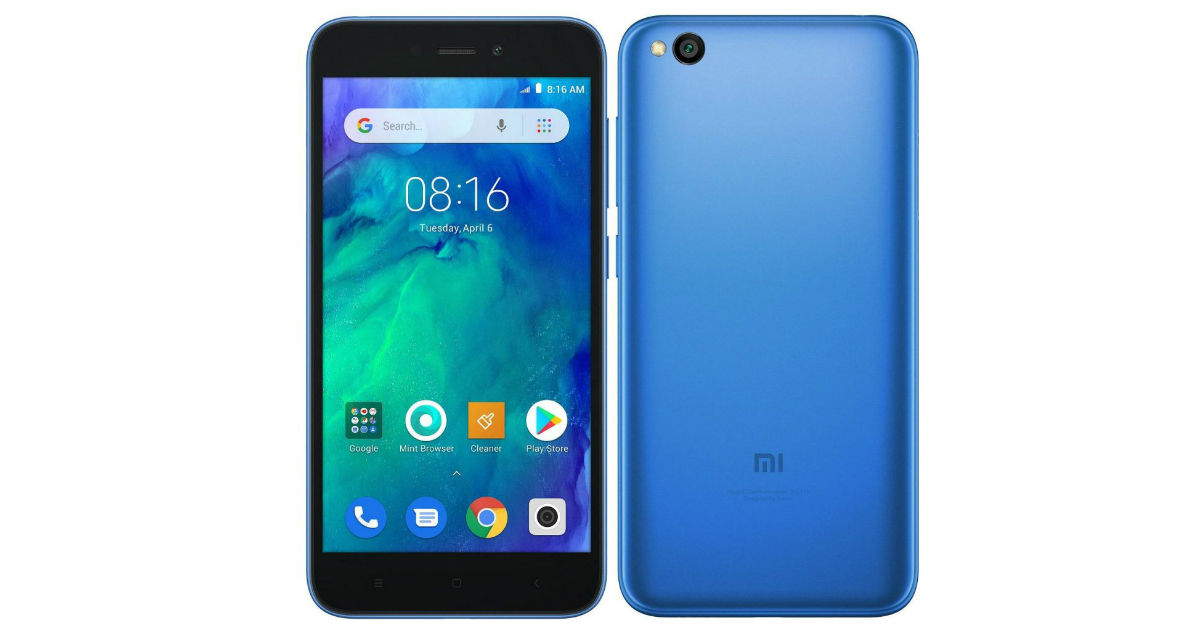 Xiaomi has had to cut a lot of corners to make the Redmi Go this cheap. The phone comes with a 5-inch HD display that features thick bezels at the top and bottom. Even the Redmi 6A has relatively thick bezels, but it isn't as thick as the Redmi Go. You also get a larger 5.45-inch HD+ display on the 6A. Both phones do not feature a fingerprint scanner, but that's not really a deal breaker for those coming from feature phones.
Coming to the internals, the Redmi Go is powered by the Snapdragon 425 chipset, which is paired with 1GB of RAM and 8GB of onboard storage. Since the phone runs Android Oreo (GO Edition), you will not notice any lag.Go Edition was developed to run on phones with 1GB RAM and a budget chipset. On the other hand, the Redmi 6A uses a MediaTek Helio A22 process coupled with up to 3GB of RAM and 32GB of onboard storage. Both phones support addition of extra storage via a microSD card.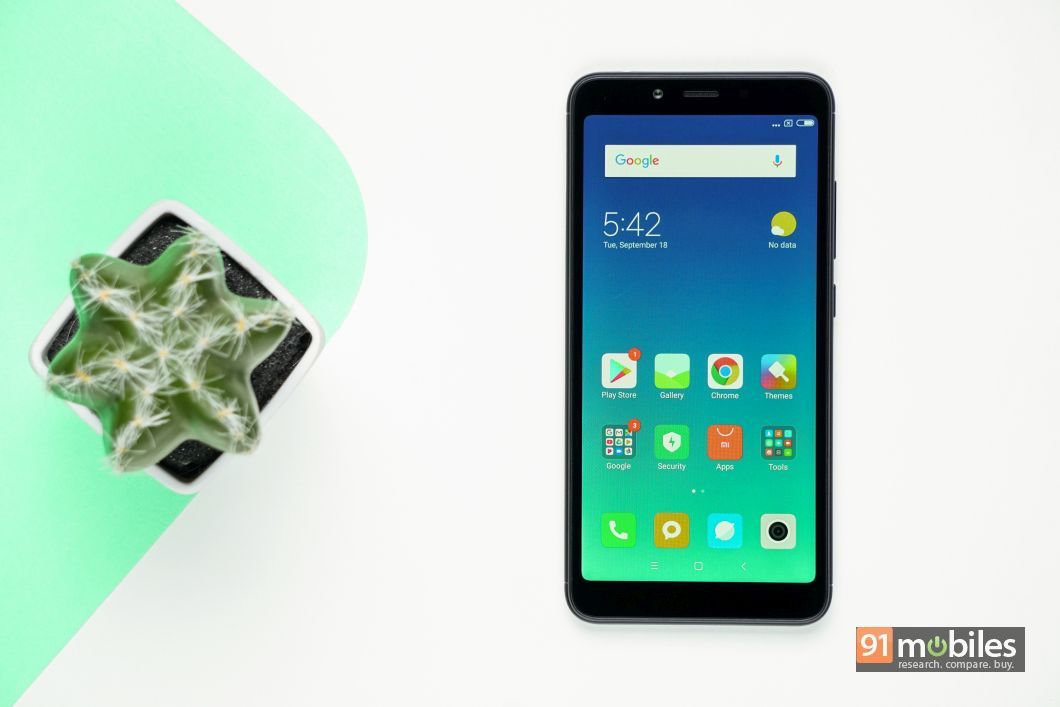 For cameras, the Redmi Go gets an 8-megapixel sensor at the back and a 5-megapixel selfie camera. On the Redmi 6A, there's a higher 13-megapixel sensor at the rear and a 5-megapixel sensor up front. Both devices get a 3,000mAh battery.
In conclusion, if you don't mind paying Rs 1,500 more, then we would recommend that you buy the Redmi 6A instead of the Redmi Go. It has a bigger display, slightly better camera, more RAM and internal storage. But, of course, the Rs 1,500 difference is quite significant in this price segment, so if you are planning to switch from a feature phone to a smartphone, then Redmi Go seems to be a good choice.