"The Redmi brand is also working on a Redmi Note 7 Pro that should be announced in the coming weeks."
Redmi recently split from its parent company Xiaomi and it is already up and running with its first product – the Redmi Note 7 (first impressions) – in 2019. Now, it seems that the new subsidiary might be working on a flagship product with Snapdragon 855 SoC as well. The information comes from a Weibo post by Lu Weibing, who was appointed as the head of the new Redmi brand recently.
As per the post, the official posted some pictures of his meeting with employees of Xiaomi's Shenzhen R&D Institute and wrote that he received some great suggestions for Redmi's future brand positioning. He added that he has high expectations from the Redmi Note 7 Pro and a Snapdragon 855-powered flagship, both of which have not been announced yet.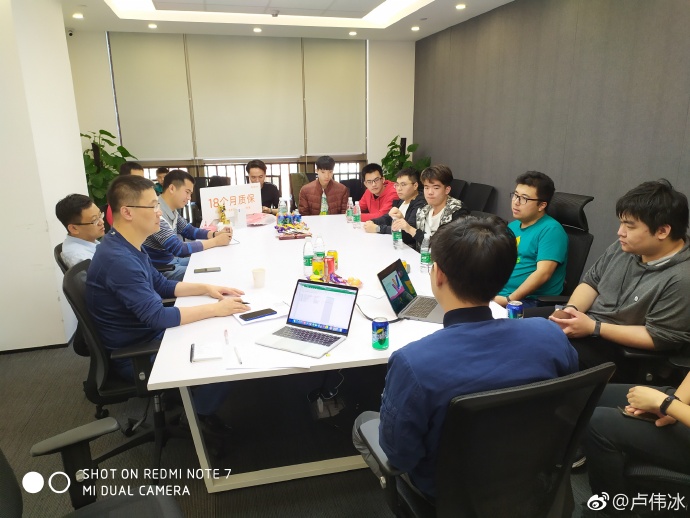 Sadly, there's no more information regarding the mystery device right now but we could say that the product is currently under the development phase. Hence, it could be some time before we actually see a finished Snapdragon 855 smartphone from Redmi in 2019.
It is also a bit surprising to see Redmi enter the premium smartphone segment considering it was positioned as Xiaomi's sub-brand catering to the mid-range market. It would also put the subsidiary in direct competition with Xiaomi's own Mi line of flagships in the near future when both companies announce their products in the coming months. Xiaomi already has a subsidiary named POCO, which makes a similar cost-effective flagship every year and the Redmi brand will add to that. It remains to be seen how these two Xiaomi arms will be positioned in the market in the foreseeable future. For now, the company will soon be announcing the Redmi Note 7 in India, its first product as a separate entity outside of China.