Highlights
Jio 5G solution has been announced by Mukesh Ambani during the Reliance AGM 2020
Jio says it is ready for 5G trials as soon as 5G spectrum is available
Jio 5G benefits will include blazing fast internet speeds, 5G-connected drones to help farmers, and facilitating remote healthcare
The 43rd Annual General Meeting was held today with a keynote by Reliance Industries chairman Mukesh Ambani. During the event, Ambani announced that Jio has created a complete 5G solution "from scratch" that will enable the company to launch world-class 5G services in India. The company says it will use 100 percent home-grown technologies and solutions. Additionally, Ambani said that Jio 5G will be ready for trials as soon as 5G spectrum is made available and will be ready for field deployment next year.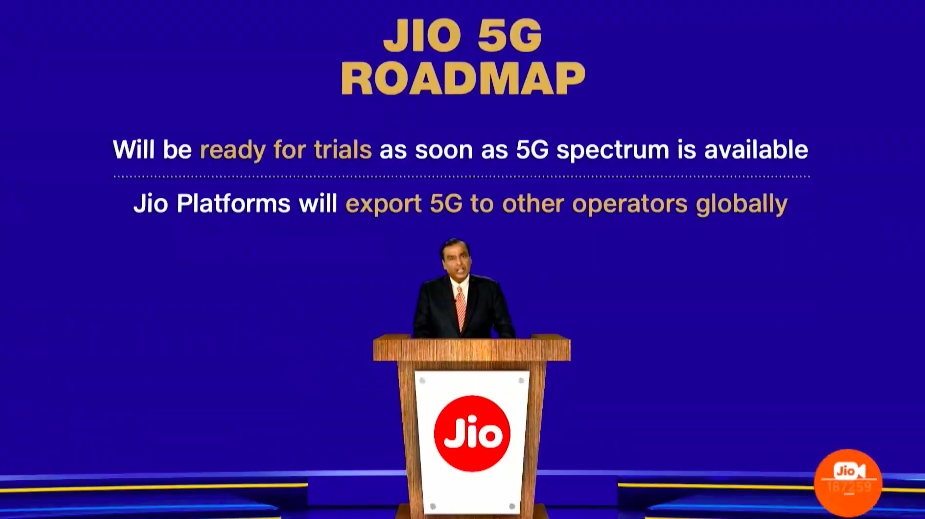 Mukesh Ambani adds that Jio is also in a position to export 5G to other operators globally. Jio can easily upgrade its 4G network to 5G thanks to Jio's converged, all-IP network. It's unclear when Jio 5G will roll out commercially, but it seems the telecom is ready for the next generation mobile internet network.
In a video, Jio showcased some ways in which Jio 5G plans to be implemented in India. These include autonomous vehicles, 5G-connected drones that can help farmers enhance their crops, mixed reality that can help in creating more jobs, remote healthcare services, and of course blazing fast internet mobile speeds.