"Jio claims that the promised capacity of interconnection points by rivals wouldn't be able to meet its demand"
Update (September 23rd): Reliance Jio released a statement that due to low POIs from Idea, its users have faced over four crore call failures. It has also mentioned that in comparison to the stipulated QoS standard of less than five call drops every 1,000 calls, whopping 750 calls fail per 1,000.
Reliance Jio seems all set to revolutionise the telecom industry in India, and its affordable data tariffs and free voice calls are quite enticing to sway consumers. However, it seems that it's unable to deliver on the second promise, since most voice calls fail when Jio subscribers call up phones on other networks. While Airtel, Vodafone, and Idea have stated that they have provided enough POIs (points of interconnection) to Jio, the latter accuses that they haven't acted upon them, yet.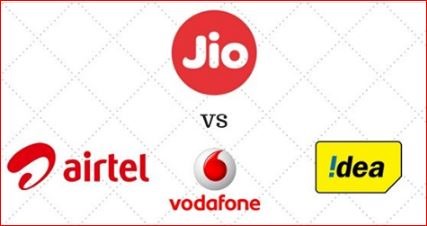 Just a couple of days back, Reliance Jio blamed Airtel for over two crore call failures every day for its users. And, recently it has complained that each day, more than 10 crore calls to Airtel, Vodafone, and Idea networks by Jio subscribers get dropped.
The reason for that is that there aren't enough interconnection points. In fact, as per the data shared by Reliance Jio, while Airtel has only added one E1 (a 2Mbps connection for incoming and outgoing calls), both Vodafone and Idea have added five E1s in the recent times.

Reliance Jio further states that it requires 4,000 to 5,000 E1s with each of these telecom operators to ensure seamless voice calling for its users. Which means, even the augmented capacity promised by the incumbents won't be enough to meet the required QoS standard as per TRAI regulations.
However, it must be noted that this seems to be just one side of the story, since there's no way to independently verify this data. While we ourselves have faced call failures while calling to other networks from our Reliance Jio number, Airtel recently mentioned the fact that this blame-game might be its ploy to hide the technical faults in Jio's infrastructure. Just last week, Jio also alleged that incumbents are denying port out requests to its network for baseless reasons. What do you think? Have you experienced call drops from your Jio number?