"The new FUP will ensure that everyone gets fair share of capacity"
At an event today, Reliance Industries Chairman Mukesh Ambani announced that Reliance Jio will extending its free 4G services until March 31st 2017 under a new Happy New Year offer, which begins from December 4th. Under the new offer, the daily fair-usage-policy data limit has been slashed to 1GB, compared to 4GB on the Welcome offer.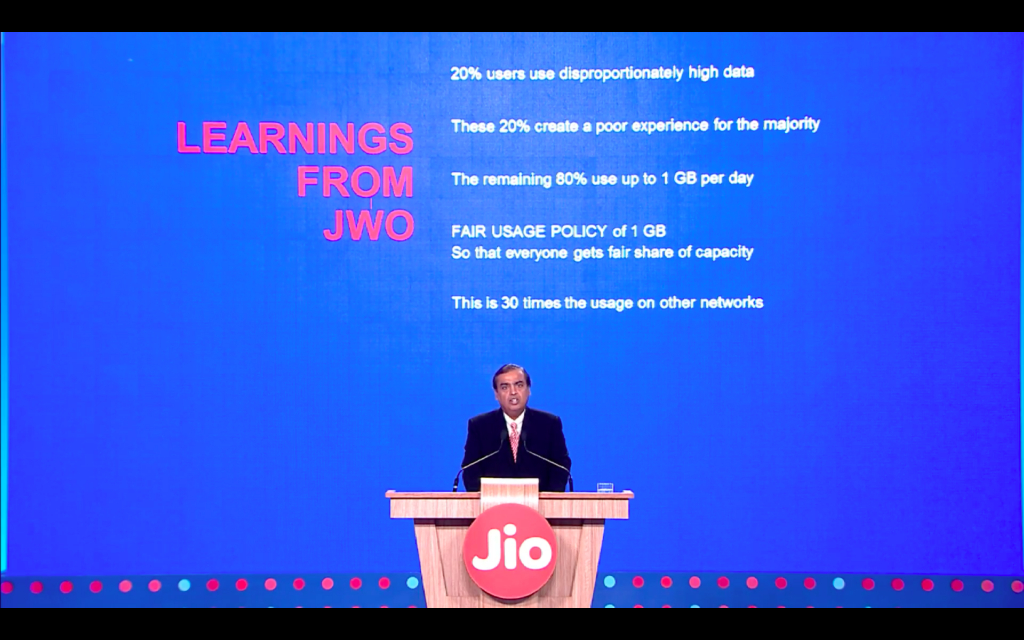 Under the new offer, Reliance Jio will only be offering 1GB of free 4G data per day, which when exhausted will switch to 128Kbps. During the announcement, Ambani revealed that 80 percent of Jio users use up to 1GB data per day, while the remaining 20 percent users consume disproportionately high data. Existing Reliance Jio users on the Welcome Offer will continue to get 4GB of free data per day until December 31st this year, after which they will be ported to the Happy New Year offer automatically.
Ambani said that the new FUP of 1GB will ensure that everyone gets fair share of Jio's capacity. He also mentioned that this is 30 times the usage on the incumbent telecom operators in the country.